Experian Automotive EV Resource Center
The Electric Vehicle (EV) market continues to expand. New models are being introduced, sales volumes are increasing, and consumer demand continues to surge. As the market continues to grow and evolve, we want to give you critical insights into the rapidly changing EV market. 

Arm Yourself With the Latest EV Insights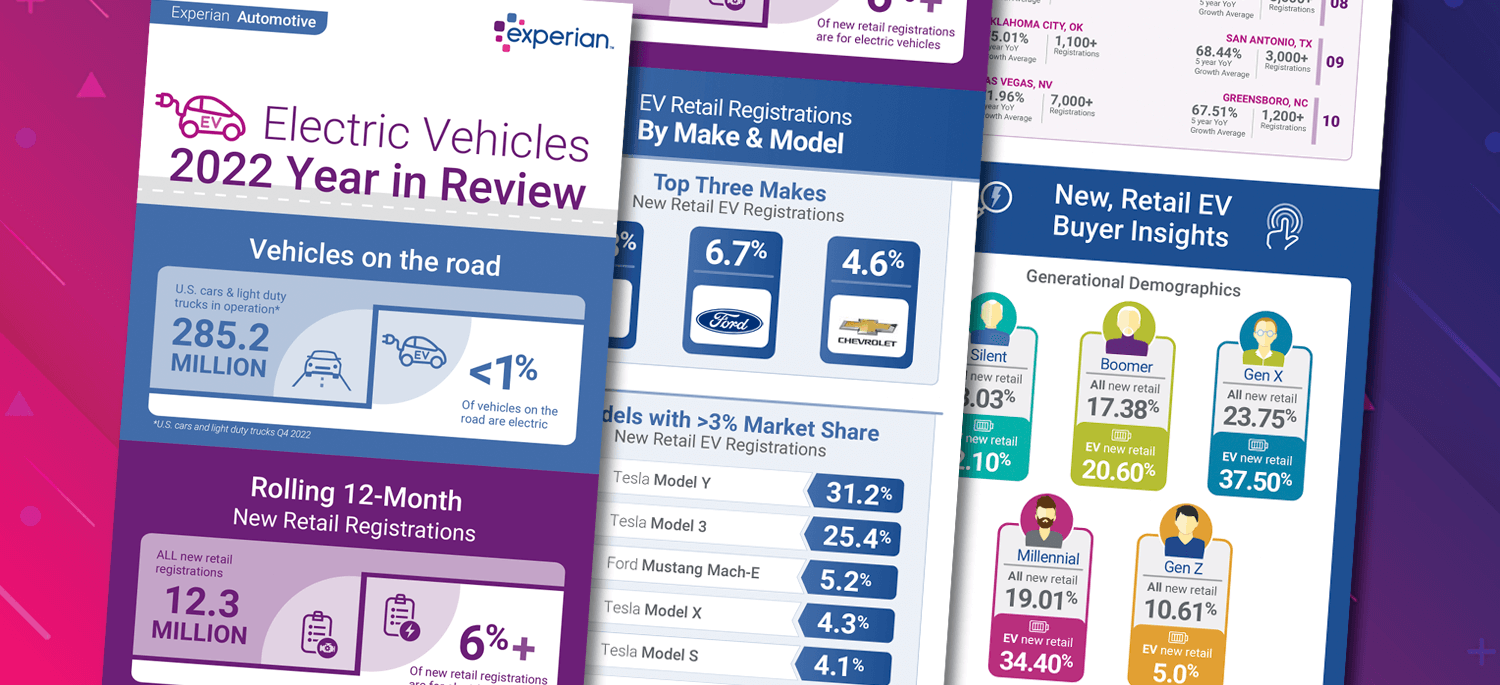 2022 Electric Vehicle Insights
View a summary of 2022 EV marketplace
Percentage of EV on the road
EV registrations for the past 12 months
Top EV make & model by geography
EV buyer demographic and psychographic insights
Top DMAs/Fastest growing DMAs
View Infographic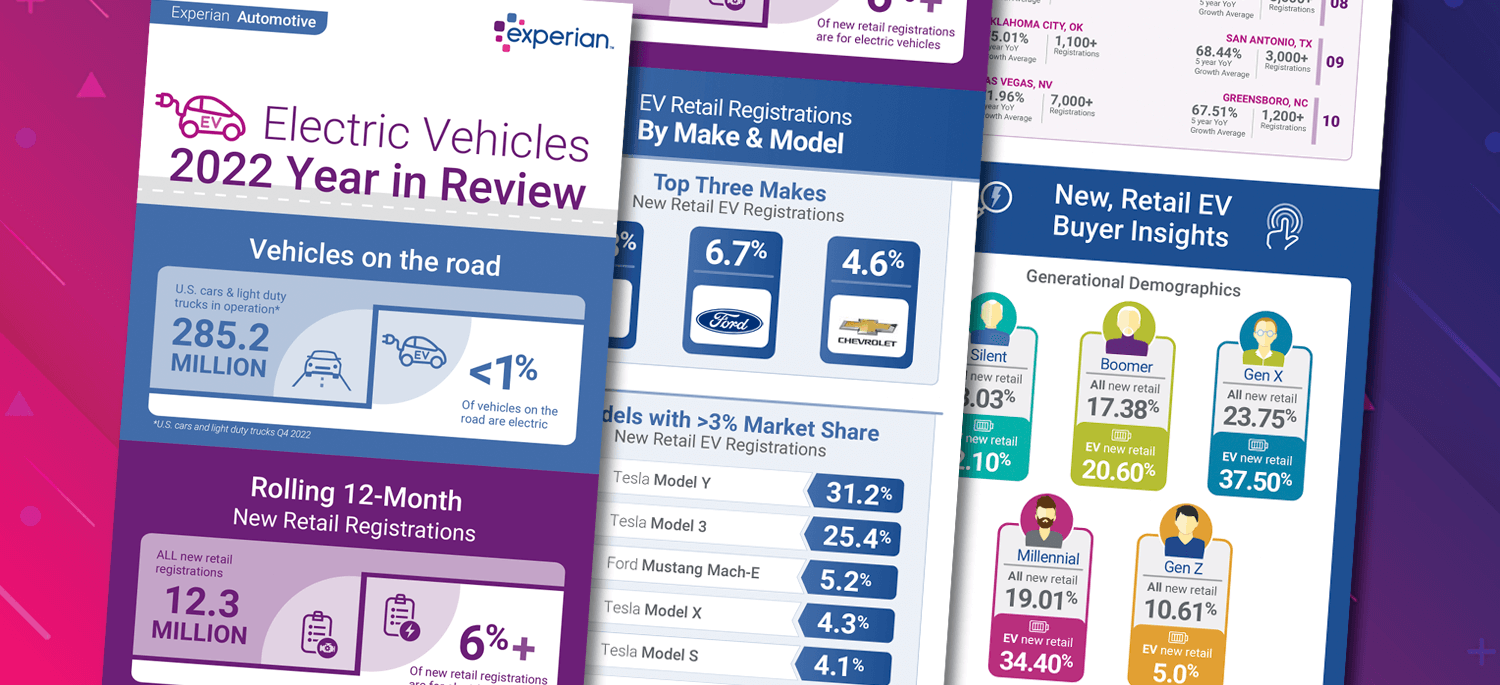 Experian Automotive Quarterly Trends Reports
Get the latest trends and analysis (including EV insights) for the automotive market, financing, and consumer buying preferences by vehicle segment. Our data scientists compile the latest data in quarterly reports to bring you the expert analysis and insight you need as a professional in the automotive marketplace. Sign up today to start receiving the Quarterly Trends Reports.
In case you missed it.
Here are the past few quarterly reports with electric vehicle analysis featured :
In the News:
Get Advanced Business Intelligence at Your Fingertips
The Velocity eInsights solution delivers timely and highly-accurate automotive market insights and statistics with clear, data-driven electric vehicle solutions such as market analysis and go-to-market strategies. Dashboards, reports, and analytics provide deep insights to help you understand EV vehicle sales and ownership trends.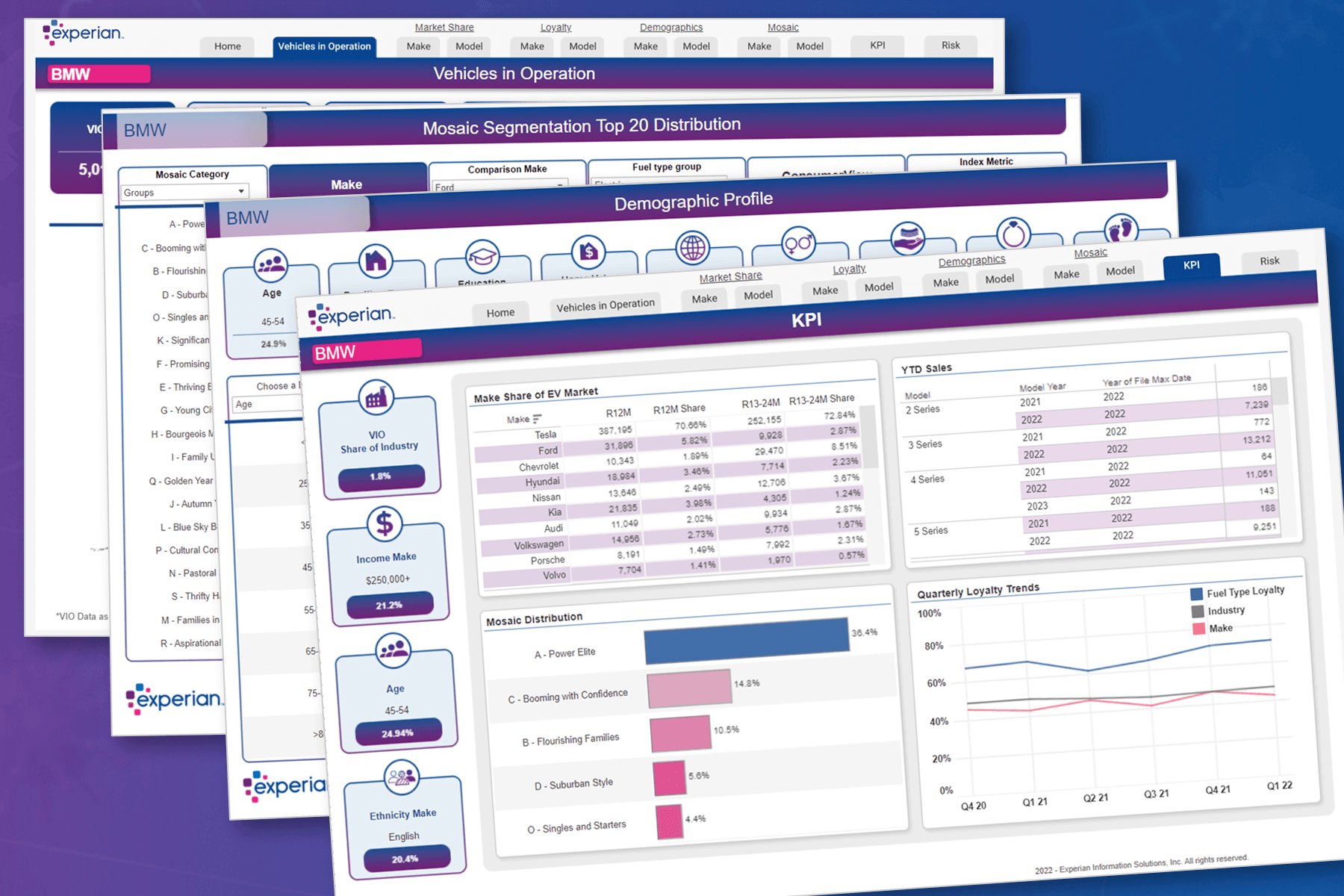 Buy and Sell Pre-Owned EVs with Confidence
Consumers want transparency and accurate information about pre-owned vehicles, including EVs. Dealers must feel confident when evaluating a trade-in and marketing a pre-owned EV. As part of our AutoCheck vehicle history report solution, we now offer EV battery health information through partner Recurrent, the battery range and analytics company.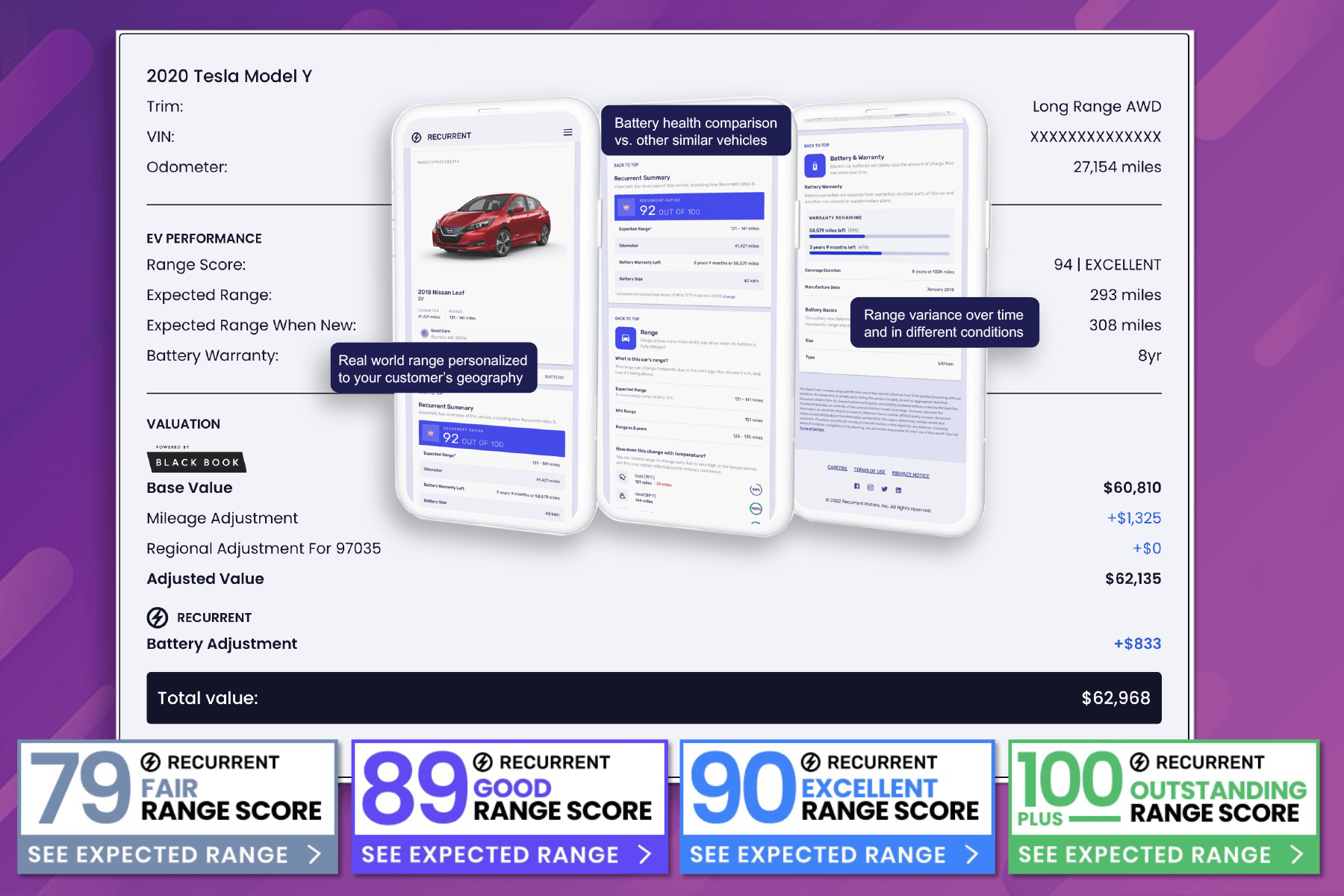 Target the EV Consumer with EV Audiences
The Experian Marketing Engine Syndicated Auto Audience portfolio includes 70+ audiences focused on likely buyers and owners of Electric Vehicle (EV) and Plug-In Hybrid (PHEV) vehicles. Of Experian's 750+ syndicated auto audiences, we offer a subset of 28 audiences focused on individual EV/PHEV vehicle models.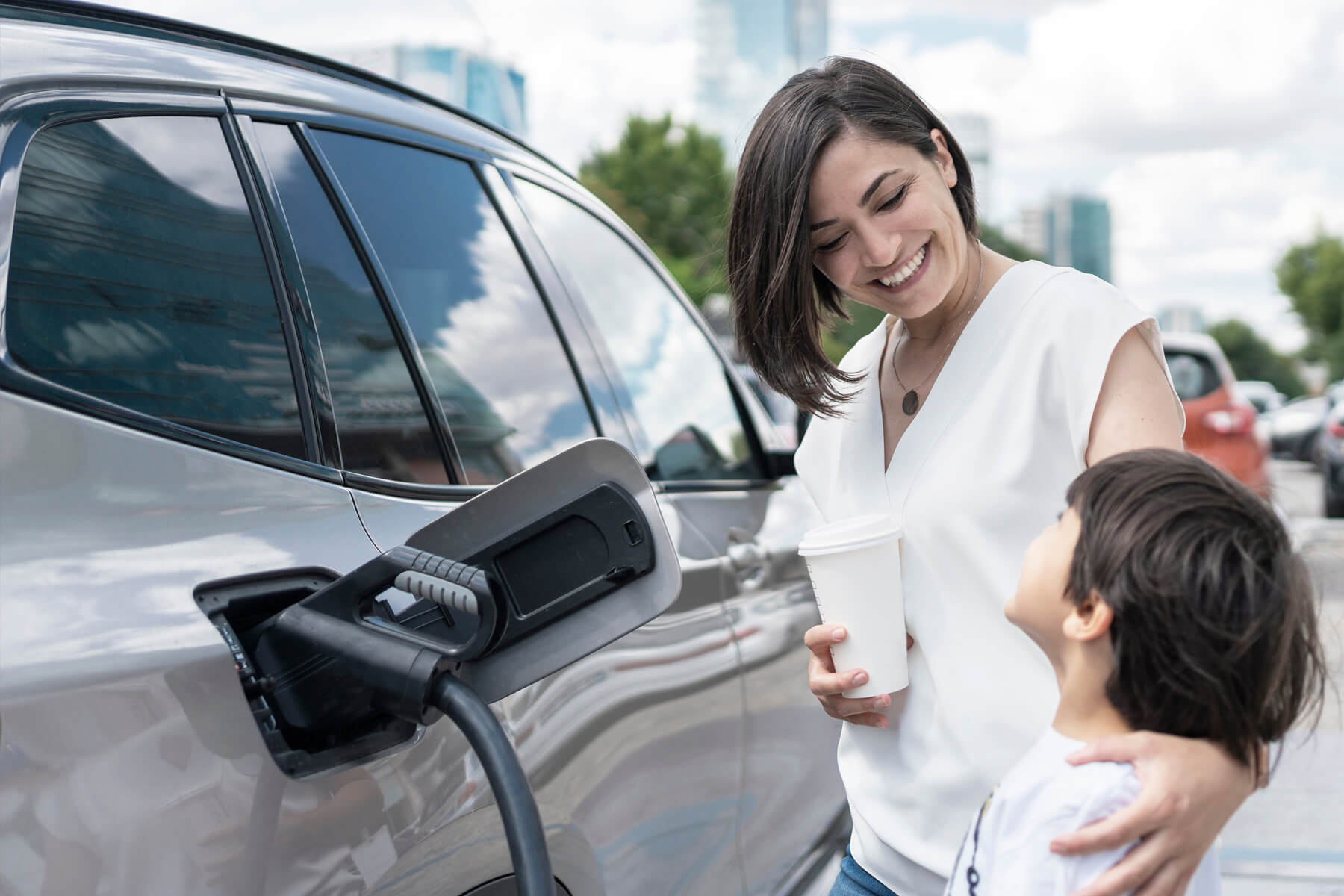 NEW! Experian Automotive's AutoCheck vehicle history report now includes the Recurrent Battery Report for Used electric vehicle's to help you protect your brand and reputation. 
Experian Automotive Brings Transparency to the electric vehicle buying process with Recurrent Alliance. 
How good is that battery in that electric vehicle trade-in?
How is the used electric vehicle battery health actually measured?