It's More Than Just Data- It's Revolutionizing An Industry
We deliver data and insights to automotive manufacturers, dealers, aftermarket, lenders,  consumers and more.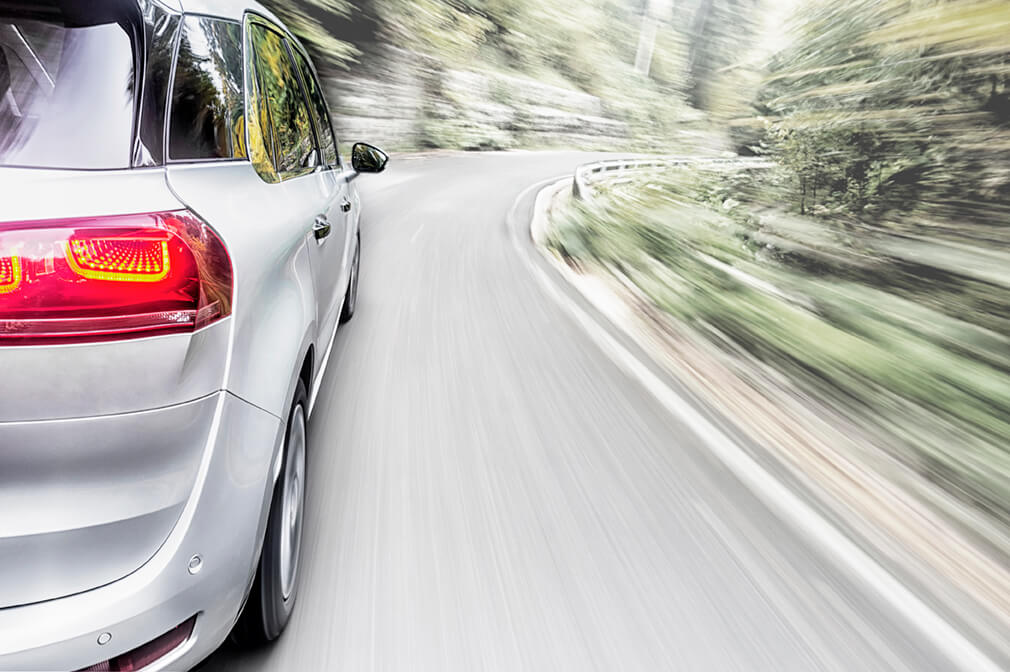 We are transforming how the automotive industry uses data to drive actionable insights. We help businesses manage risk, better understand their markets, target the right customers at the right time with the right offer - and keep them coming back.  

We leverage a richer breadth of data assets all under one roof, including our credit, vehicle, consumer marketing and digital identity databases. This unmatched level of intelligence enables our clients to see trends and take action before the competition, giving them a stronger advantage to make decisions that position them to win in a crowded marketplace.
With a more unified approach to driving new insights we merge our data with yours to help you:

Increase customer loyalty
Target and win new business
Make better lending and vehicle purchasing decisions
Obtain deeper market understanding
The power of Experian data
Your one unified source of automotive data.
Enabling you to link insight into action.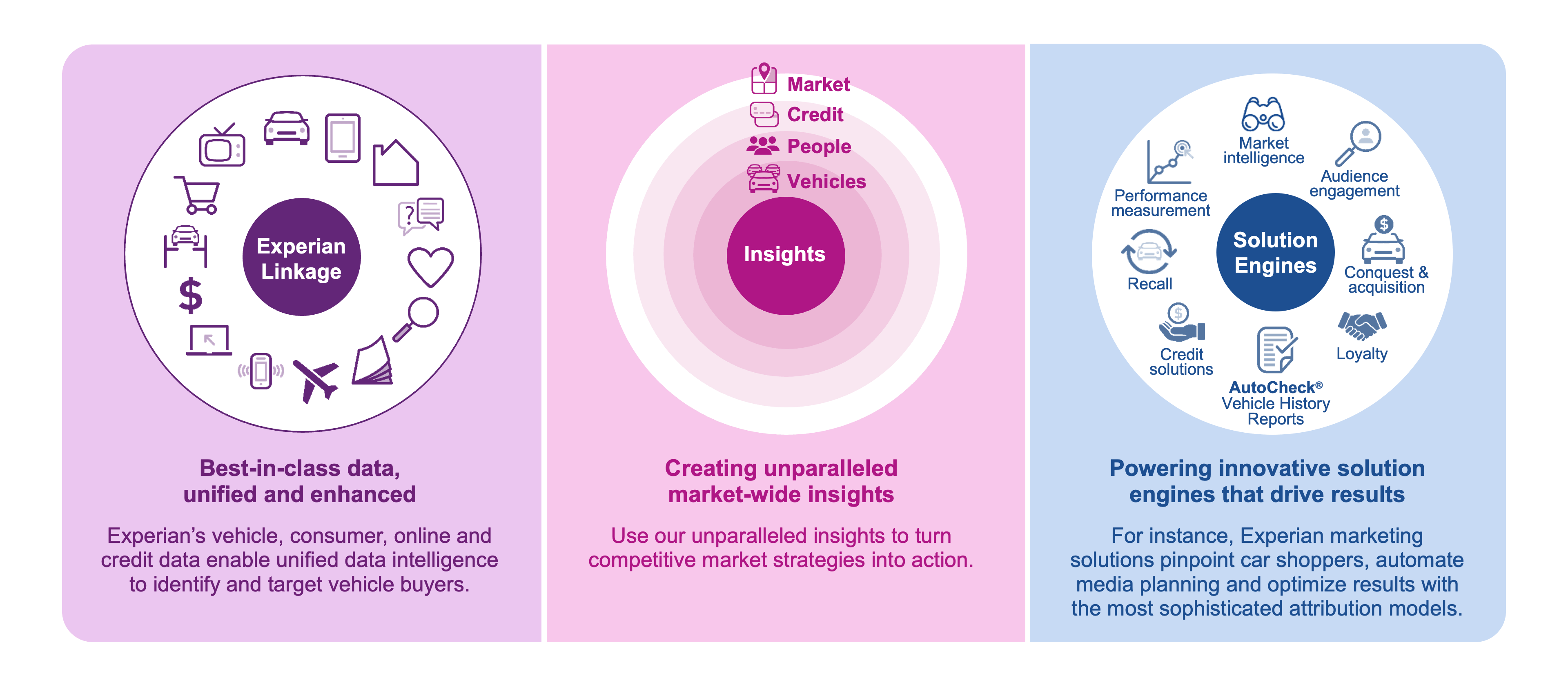 Understand Your Market
You can make more profitable decisions by diving deeper into what customers are demanding, why and where they are buying, and how the market is reacting.
We provide AutoCount® market reporting and analysis based on timely and accurate Department of Motor Vehicles–sourced information from all 50 states, as well as rich demographic information, segmentation and analysis.

Manage Risk
Risk is something that all businesses faces. How you handle that risk is what determines your ability to succeed and grow.
We offer you a wide range of products to enable more informed decisions and help close deals with greater confidence — from mitigating risk at loan origination and portfolio review to credit reporting and trade-in evaluation.

Maximize Relationships
It costs less money to keep an existing customer than to acquire a new one. This is why we offer you exclusive products to keep up with the constant state of motion in your life.
From maintaining and managing customer data in the most efficient way possible to understanding your customers and increasing their lifetime value, our products assist in identifying customer behavior and motivations.

Acquire Customers
Acquiring new customers takes an understanding of what they want and expect. We have the prospect-targeting tools to streamline your marketing efforts for the greatest results.
With the highest-quality demographic, transactional and behavioral information resources, you can approach the right people, at the right time, with the right offer.
Driver's Privacy Protection Act
Understanding Regulatory Uses: Information on Driver's Privacy Act