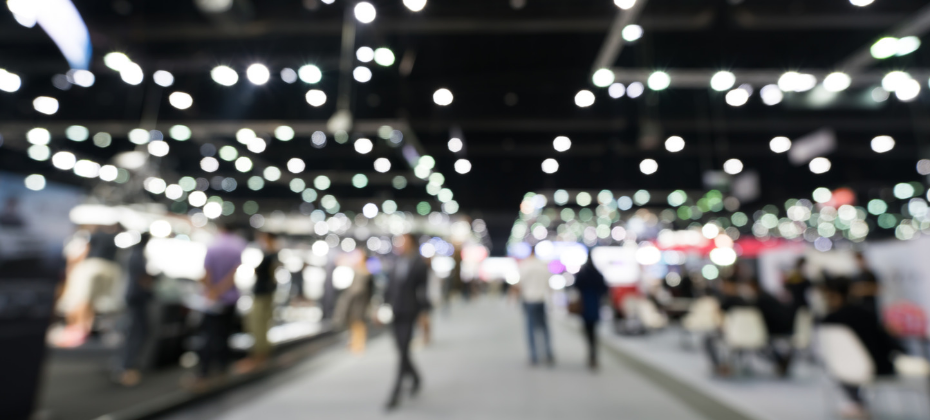 Earlier this month, Experian joined FinovateSpring in San Francisco, CA to demonstrate innovations impacting financial health to over 1,000 attendees. The Finovate conference promotes real-world solutions while highlighting short-form demos and key insights from thought-leaders on digital lending, banking, payments, artificial intelligence and the customer experience.
With more than 100 million Americans lacking fair access to credit, it's more important than ever for companies to work to improve the financial health of consumers. In addition to the show's abundance of fintech-centered content, Experian hosted an exclusive, cutting-edge breakout series demonstrating innovations that are positively impacting the financial health of consumers across the nation.
Finovate Day One Overview
While fintechs, banks, venture capitalist, entrepreneurs and industry analysts ascended on the general conference floor for a fast-paced day of demos, a select subset gathered for a luncheon presented by Experian North America CEO, Craig Boundy, and Group President, Alex Lintner. Attendees were given an in-depth look at new, alternative credit data streams and tools that are helping to increase financial access. Demos included:
Experian Boost™: a free, groundbreaking online platform that allows consumers to instantly boost their credit scores by adding telecommunications and utility bill payments to their credit file. More than half a million consumers have leveraged Experian Boost, increasing their score by an average of 13 points. Cumulatively, Experian Boost has helped add more than 2.8 million points to consumers' credit scores.
Ascend Analytical Sandbox™: A first-of-its-kind data and analytics platform that gives companies instant access to more than 17 years of depersonalized credit data on more than 220 million U.S. consumers. It has been the most successful product launch in Experian's history and recently earned the title of "Best Overall Analytics Platform" at this year's Fintech Breakthrough Awards.
Alternative Credit Data: Comprised of data from alternative credit sources, this data helps lenders make smarter and more informed lending decisions. Additionally, Experian's Clear Data Platform is next-level credit data that adds supplemental FCRA-compliant credit data to enrich decisions across the entire credit spectrum. This new platform features alternative credit data, rental data, public records, consumer-permissioned data and more
Upon conclusion of the luncheon, Alpa Lally, Experian's Vice President of Data Business at Consumer Information Services, was interviewed for the HousingWire Podcast with Jacob Gaffney, HousingWire Editor in Chief, to discuss how new forms of data streams are helping improve consumers' access to credit by giving lenders a clearer picture of their creditworthiness and risk.
"Alternative credit data is different than traditional credit data and helps us paint a fuller picture of the consumer in terms of their ability to pay, willingness to pay and stability. It helps consumers get better access overall to the credit they deserve so that they can actively participate in the economy," said Lally.
Finovate Day Two Overview
On the last day of the conference, expert speakers took to the main stage to analyze the latest fintech trends, opportunities and challenges. Alex Lintner and Sandeep Bhandari, Chief Strategy Officer and Chief Risk Officer at Affirm, participated in a fireside chat titled "Improving the Financial Health of America's 100 Million Credit Underserved Consumers."
Moderated by David Penn, Finovate Analyst, the session explored the latest innovations, trends and technologies – from machine learning to alternative data – that are making a difference in positively impacting the financial health of Americans and expanding financial opportunities for underserved consumers. The panel discussed the efforts made to put financial health at the center of their business and the impact it's had on their organizations.
Following the fireside chat, Experian hosted a second lunch briefing, presented by Vijay Mehta, Chief Innovation Officer, and Greg Wright, EVP Chief Product Officer. The lunch included exclusive table discussions and open conversations to help attendees leave with a better understanding of the importance of prioritizing financial health to build trust, reach new customers and ultimately grow their business.
"We are actively seeking out unresolved problems and creating products and technologies that will help transform the way businesses operate and consumers thrive in our society. But we know we can't do it alone," Experian North American CEO, Craig Boundy said in a recent blog post on Experian's fintech partnerships and Finovate participation.
"That's why over the last year, we have built out an entire time of account executives and other support staff that are fully dedicated to developing and supporting partnerships with leading fintech companies. We've made significant strides that will help us pave the way for the next generation of lending while improving the financial health of more people around the world."
For more information on how Experian is partnering with fintechs, visit experian.com/fintech or read our recent blog article on consumer-permissioned data for an in-depth discussion on Experian BoostTM.