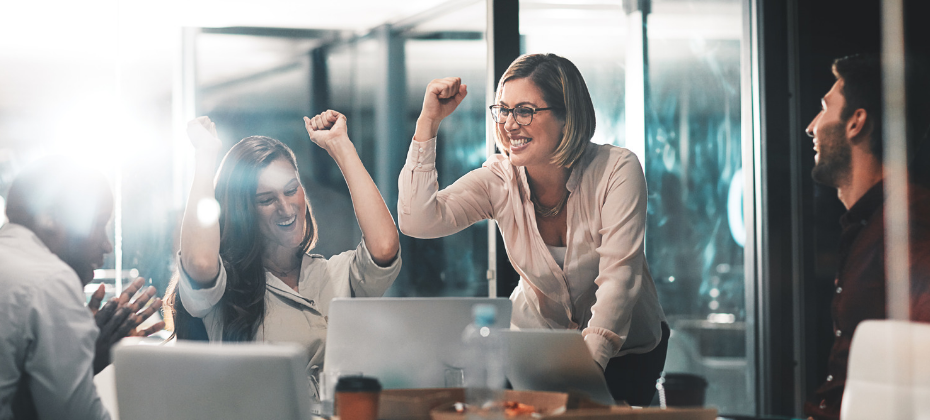 At Experian, we know that fintechs don't just need big data – they need the best data, and they need that data as quickly as possible.
Successfully delivering on this need is one of the many reasons we're proud to be selected as a Fintech Breakthrough Award winner for the second consecutive year.
The Fintech Breakthrough Awards is the premier awards program founded to recognize fintech innovators, leaders and visionaries from around the world. The 2019 Fintech Breakthrough Award program received more than 3,500 nominations from across the globe.
Last year, Experian took home the Consumer Lending Innovation Award for our Text for Credit Solution – a powerful tool for providing consumers the convenience to securely bypass the standard-length 'pen & paper' or keystroke intensive credit application process while helping lenders make smart, fraud protected lending decisions.
This year, we are excited to announce that Experian's Ascend Analytical Sandbox™ has been selected as winner in the Best Overall Analytics Platform category.
"We are thrilled to be recognized by Fintech Breakthrough for the second year in a row and that our Ascend Analytical Sandbox has been recognized as the best overall analytics platform in 2019," said Vijay Mehta, Experian's Chief Innovation Officer.
"We understand the challenges fintechs face – to stay ahead of constantly changing market conditions and customer demands," said Mehta. "The Ascend Analytical Sandbox is the answer, giving financial institutions the fastest access to the freshest data so they can leverage the most out of their analytics and engage their customers with the best decisions."
Debuting in 2018, Experian's Ascend Analytical Sandbox is a first-to-market analytics environment that moved companies beyond just business intelligence and data visualization to data insights and answers they could actually use.
In addition to thousands of scores and attributes, the Ascend Analytical Sandbox offers users industry-standard analytics and data visualization tools like SAS, R Studio, Python, Hue and Tableau, all backed by a network of industry and support experts to drive the most answers and value out of their data and analytics. Less than a year post-launch, the groundbreaking solution is being used by 15 of the top financial institutions globally.
Early Access Program
Experian is committed to developing leading-edge solutions to power fintechs, knowing they are some of the best innovators in the marketplace. Fintechs are changing the industry, empowering consumers and driving customer engagement like never before.
To connect fintechs with the competitive edge,  Experian launched an Early Access Program, which fast-tracks onboarding to an exclusive market test of the Ascend Analytical Sandbox.
In less than 10 days, our fintech partners can leverage the power, breadth and depth of Experian's data, attributes and models.
With endless use cases and easy delivery of portfolio monitoring, benchmarking, wallet share analysis, model development, and market entry, the Ascend Analytical Sandbox gives fintechs the fastest access to the freshest data so they can leverage the most out of their analytics and engage their customers with the best decisions.
A Game Changer for the Industry
In a recent IDC customer spotlight, OneMain Financial reported the Ascend Analytical Sandbox had helped them reduce their archive process from a few months to 1-2 weeks, a nearly 75% time savings.
"Imagine having the ability to have access to every single tradeline for every single person in the United States for the past almost 20 years and have your own tradelines be identified among them. Imagine what that can do," said OneMain Financial's senior managing director and head of model development.
For more information, download the Ascend Analytical Sandbox™ Early Access Program product sheet here, or visit Experian.com/Sandbox.