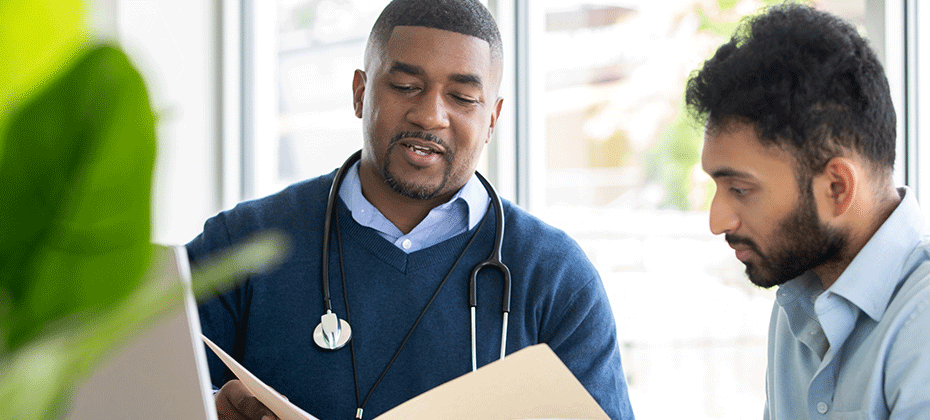 Upgrading claims technology was the top strategy for reducing denials in 2022, according to Experian Health's State of Claims 2022 report. The report lists the most common strategies for minimizing the risk and impact of denials, based on a survey of 200 health professionals. With more than half of providers already embracing automation, there's broad recognition that data-driven software and streamlined workflows are key to getting more claims approved the first time and minimizing avoidable revenue loss. And as new AI-based technologies gain traction as a route to faster and richer data analytics, there are growing opportunities for providers to leverage automated claims management solutions and improve healthcare claims processing.
In June 2022, Experian Health surveyed 200 revenue cycle decision-makers to understand the current state of claims management. Watch the video to see the results:

Here are 4 ways to improve healthcare claims processing, based on current practice and perceptions of claims management, and the solutions that can help providers reduce denials in 2023.
1. Upgrade claims technology
More than half of survey respondents (52%) updated or replaced existing claims process technology in 2022. Healthcare executives were optimistic about using more advanced automation to improve claims processing workflows, with more than 91% saying they would "probably" or "definitely" invest in automation over the next six months.
The benefits of automating healthcare claims management are well-documented. Less friction and fewer errors lead to faster and more accurate submissions, so claims are more likely to be reimbursed. Tasks can be assigned to the right specialist to make more efficient use of staff time and alleviate pressure on busy teams. Artificial intelligence (AI) takes this up a notch with additional predictive capabilities and the ability to "learn" from historical claims data.
Experian Health is pleased to announce that we've ranked #1 in Claims Management and Clearinghouse, for our ClaimSource® claims management system, according to the 2023 Best in KLAS: Software and Professional Services report.
2. Automate patient portal claims reviews
For 44% of respondents, automating patient portal claims reviews were seen as an effective way to get claims right the first time. Patients can check for errors and inconsistencies in their own accounts, to prevent avoidable mistakes from ending up on claims submissions. Patients can also use portals to track the progress of claims, so they don't need to speak to an agent. It's more convenient for patients and reduces the call burden on staff.
3. Provide accurate estimates
In 2022, 40% of respondents said they'd focused on providing accurate cost estimates to patients as a way of reducing claim denials. Patient estimates may not be the most obvious route to improving the denial rate, but they set the stage for successful claims management. If a provider can pull together all the necessary variables to produce accurate estimates, then they have all the pieces in place to submit clean claims. Other byproducts of reliable, upfront estimates can be seen throughout the revenue cycle: patients are more likely to pay their bills sooner and have better patient experiences.
4. Digitize registration
Finally, 39% of providers said they'd embraced digital patient registration in 2022 to tackle the problem of denials. As with patient estimates, this approach works by ensuring patient details are as accurate as possible from the start. Improving accuracy on the front-end prevents errors, delays and rework further on in the claims processing workflow.
Digital and self-service registration also reduces the burden on staff. Many of the reasons providers gave for denials related to concerns around managing limited resources for everything from payer policy changes to patient admissions. Digital patient registration allows patients to complete patient access before they come in, so staff are freed up to focus on other tasks.
Effective claims management requires speed, accuracy and flexibility. Find out how Experian Health's automated claims management solutions can help providers improve healthcare claims processing and reduce denials.