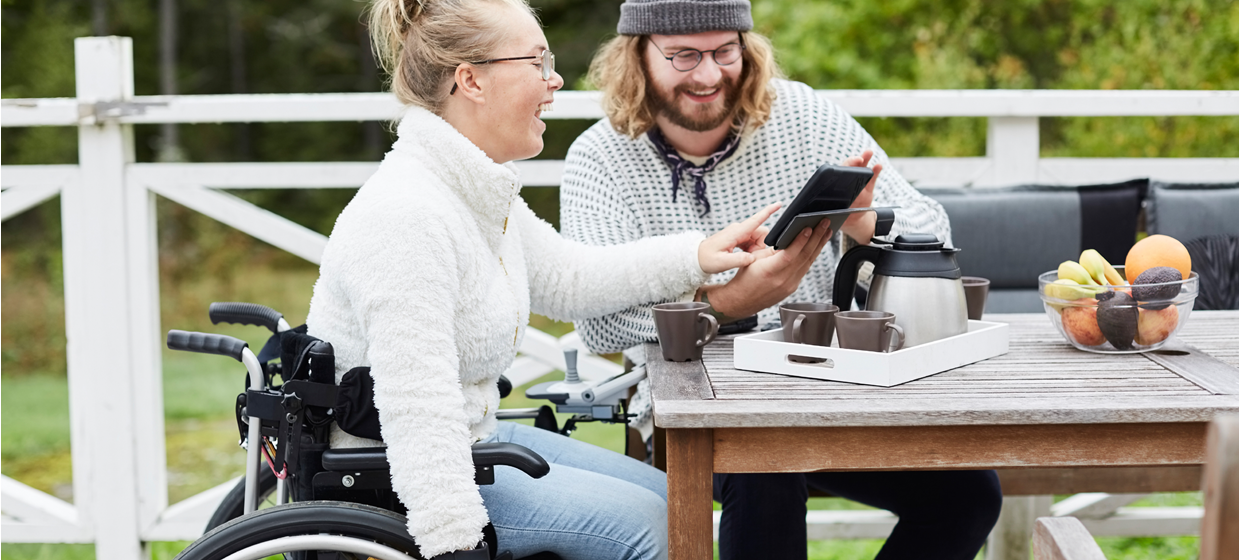 COVID-19 provided an unexpected use case for patient portals. In a matter of weeks, the benefits of remote patient access were undeniable. Patient portals allowed patients to schedule, register and pay for care from the comfort and safety of home. Now, as the latest omicron sub-variant triggers another surge in case numbers, providers are again reminded of the value in making digital channels available to minimize face-to-face interaction. With staffing shortages continuing and patient numbers rising, it's worth recapping the benefits of patient portals.
Why should healthcare providers prioritize patient portals? Here are 7 reasons:
1. Patient portals can be used to communicate safely with patients as Covid-19 cases rise
Health officials may be cautious about reinstating extreme measures in response to the latest wave of infections. However, they can't afford to be complacent about an uptick in hospital admissions. Patient portals can mitigate the risks associated with increasing foot traffic by allowing patients to schedule and register for care without attending in person. Completing paperwork from home eliminates the need for patients to share clipboards or sit in stuffy waiting rooms, while online scheduling platforms enable staff to manage the flow of patients safely and efficiently.
Remote patient monitoring, secure messaging and online prescription refill requests can also be managed via portals, further reducing the need for in-person visits.
2. They can ease pressure on understaffed teams
Providers need to find efficient ways to handle the administrative workload that comes with higher patient volumes. It's even tougher given increasing retirement and resignation figures. More nurses are embracing the occupational benefits of remote and virtual care and are opting to switch from high-stress facilities to telehealth positions. While this speaks to the growth and impact of remote healthcare, it leaves a gap to be filled in hospitals.
Patient portals can alleviate some of the burdens by reducing the need for staff input at various points in the patient journey. For example, online scheduling reduces the number of calls to call centers. Pre-filled data and automated registration can reduce the risk of errors during patient intake, which are time-consuming to fix. Portals can also be used to help patients navigate the payments process, speeding up collections and reducing the time staff spend chasing payments.
3. Patient portals can address inefficient patient access workflows
Because patient portals are tethered to the patient's electronic health record (EHR), they provide a hub for every piece of data relating to the patient. Patients can access that golden record at any time. They get an engaging and transparent experience, and are less likely to call up to ask questions – they already have the answers. They can also check data to make sure that it's accurate, which helps avoid the delays and misunderstandings that cause friction for patient access teams.
It's important to ensure that the portal itself doesn't introduce friction. Patients need to be able to enroll in the portal without too much trouble. Automating the patient enrollment process and implementing a multi-layered identity-proofing solution can create a secure and efficient way for patients to get the most out of their portal, without compromising safety or efficiency.
4. To improve patient engagement and meet consumer expectations
One of the biggest reasons to invest in patient portals is because patients say they want them. Research from Experian Health and PYMNTS found that 44.1% of patients have obtained test results through patient portals, while 18% used patient portals to fill out forms for their most recent healthcare visit. Overall, two-thirds said they use patient portals.
Beyond offering a convenient patient experience, this is also a matter of patient loyalty and retention: 61% of patients say they'd consider switching providers to one that offered a patient portal, which could have a significant impact on revenue.
Read Experian Health and PYMNT's report to see how providers can remove friction from the digital patient journey.

Read now
5. They can boost revenue by offering easy ways to pay
Experian and PYMNTS research shows that around a fifth of patients uses their portal to make payments. Unfortunately, 16% of those patients said they'd faced difficulty viewing invoices, setting up payment plans and making payments through their portal, which suggests some room for improvement.
Experian Health's Patient Payment Solutions solves these challenges. A range of self-service, mobile-optimized tools simplify the patient financial journey by giving patients upfront pricing estimates, personalized payment plans and easy ways to pay.
6. Using patient portals can improve health outcomes (especially for "frequent flyers")
Patient portals also play an important role in promoting better health outcomes for patients. Research shows that when patients have access to their medical information, they feel empowered and prepared to speak to their doctor and adhere to care strategies. Multiple providers can engage with the patient through the same platform, and see what other treatments are being prescribed. This helps improve communication between the patient and provider and helps improve care management. It's especially useful for older patients and those with chronic conditions.
In this way, portals support effective care coordination, helping value-based care providers achieve their goals of reducing healthcare costs, promoting population health and closing the gaps in care that have widened over the last few years.
7. Patient portals can support compliance with price transparency regulations
Finally, portals offer a route to ensuring compliance with new regulatory requirements around price transparency. The No Surprises Act and hospital price transparency rule call on providers to give patients accurate, upfront cost estimates so they can plan for their financial responsibility more easily. Patient Payment Estimates can be delivered in several ways, including through patient portals. And as noted, once the patient has their estimate, they can also be directed to easy and convenient payment methods, including through their portal.
Whether it's a surge in COVID-19 cases, rising inflation, or labor shortages, providers must find ways to build resilience, stay competitive, and continue to offer patients the flexible and transparent healthcare experience they desire. Patient portals should be part of the plan to open the digital front door.
Contact us to find out how Experian Health helps healthcare organizations deliver a reliable and secure patient portal experience.