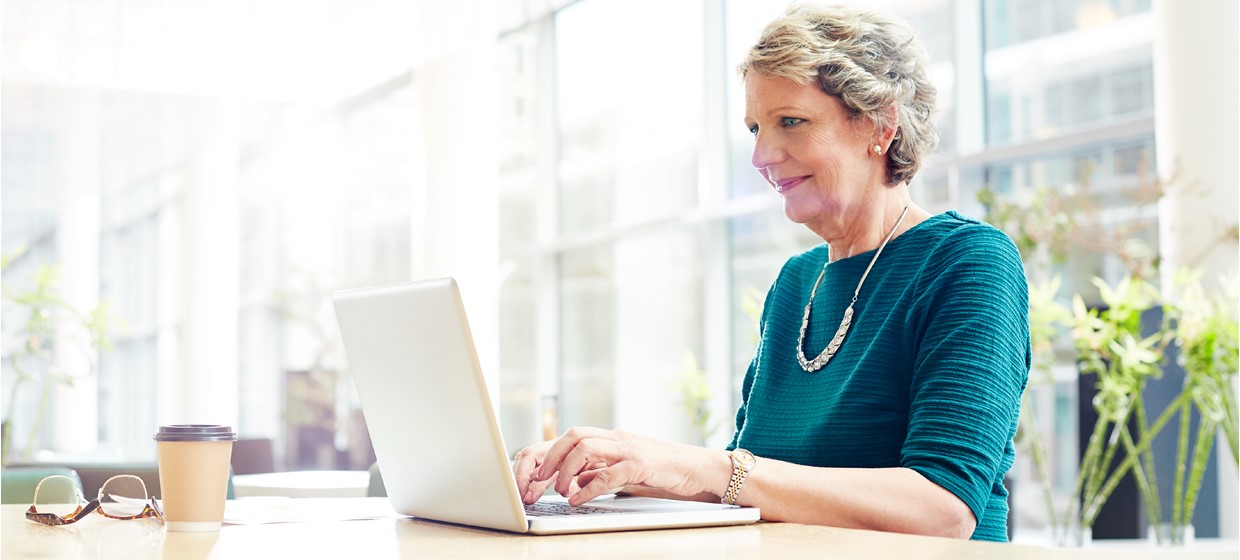 As the COVID-19 pandemic collides with another winter flu season, patient volumes are likely to climb – which could leave traditional patient registration processes crumbling under the pressure. Healthcare providers should identify opportunities to improve the patient registration process and guard against bottlenecks in patient access over the coming months.
Streamlined patient intake isn't just about alleviating pressure – it lays the foundations for the entire patient journey. The question for providers is whether this first touchpoint signals efficiency, compassion and convenience, or hints at errors and delays to come. The answer to that question will most likely depend on the organization's success in delivering a digital patient access experience.
Patients don't want a stack of papers to fill out by hand in the waiting room. They don't want to make lengthy phone calls at inflexible times. They want frictionless processes, user-friendly tools, and quick, accurate information. Pre-registration should demand as little of their attention as possible.
For this reason, automated and digital patient registration solutions are likely to be differentiators for healthcare providers. Here are 5 ways to improve the patient registration process before flu season hits:
1) Offer patients convenience and choice with virtual registration options
More than 8 in 10 providers say their patients prefer an online registration experience, according to Experian Health's 2021 State of Patient Access 2.0 survey. In a more recent study, Experian Health and PYMNTS found that a third of patients filled out registration forms at home. It's no wonder: completing forms in the waiting room is time-consuming, inconvenient, and exposes patients to the risk of infection.
With Registration Accelerator, providers can offer a simple text-to-mobile experience so patients can begin registration with a single click. Registration forms can be filled out from the comfort and convenience of home, where patients are more likely to have insurance details to hand. Alternatively, some patients may choose to do this in their car before their appointment, which reduces waiting room traffic. Not only does this meet the expectations of Gen C healthcare consumers, but it also helps patients prepare for their appointments, so they're more likely to remain actively engaged in their care.
2) Increase efficiency and reduce delays with streamlined workflows
Automated patient intake also alleviates the administrative burden for busy staff. Manual patient registration incurs high labor costs, and as patient numbers increase, patient access staff cannot afford to lose time to inefficient paper-based systems. Self-service options such as patient portals allow patients to take care of more of these tasks themselves, freeing staff to focus their efforts on patients who need extra help. Automated reminders to complete forms and schedule appointments also help to reduce delays, in turn creating more efficient workflows.
An added benefit of software-based processes is the ability to generate detailed insights and performance reports, which eliminates redundant tasks and flags up opportunities for further improvement.
3) Avoid costly errors with integrated data management systems
One of the biggest advantages of an automated registration solution is that it can be integrated with other data management systems, including hospital information systems, electronic medical records, and project management systems.
This means that staff no longer need to input the same data multiple times into different systems. It saves time and avoids errors that lead to delayed reimbursement. When patient data is pre-filled and checked automatically against information on file, there's a far lower risk of error than in situations where a patient or staff member writes it out by hand or communicates it verbally across a noisy reception desk. Reimbursement need not be delayed while errors are found and fixed.
This is the thinking behind eCare NEXT®, which integrates and automates patient access activities within a single platform. When Martin Luther King Jr Community Hospital integrated eCare NEXT® with Cerner, they saw a huge improvement in their registration processes, saving two to three minutes on more than half of their registrations. For healthcare organizations grappling with increasing registrations this winter, those minutes add up.
4) Accelerate payments from patients and payers to improve the patient registration process
According to the State of Patient Access 2.0 survey, 88% of providers said they were planning to invest in patient intake capabilities in 2021, up 15% on the previous year. While the shift to online and virtual patient registration was undoubtedly motivated by the pandemic, the opportunity to accelerate reimbursements and reinforce the revenue cycle was another major driver.
Registration Accelerator works alongside Patient Financial Advisor so patients can get accurate, personalized pre-service price estimates and payment management options through a single unified experience. Providers may also consider running repeated coverage checks from the moment a patient registers, to find any missing or forgotten coverage. If coverage is found, claims can be submitted promptly to payers, further increasing the options and likelihood for reimbursement.
5) Reduce no-shows and increase bookings with automated scheduling
Finally, as service utilization increases over the winter months, providers will want to ensure that every possible appointment slot is filled. Integrating registration solutions with digital patient scheduling tools can help to reduce no-shows and improve the patient registration process.
Patient Scheduling is a multi-channel platform for guided search and allows 24/7 access to scheduling options, which makes it easier for patients to book appointments. Automated reminders can be sent to patients so they don't miss their appointments, with easy links to reschedule if they can no longer attend. These tools can be customized to meet the specific needs of the organization's workflows, to increase the number of bookings and reduce the number of patients lost to follow-up.
Find out more about how Experian Health's digital patient access solutions can help improve the patient registration process ahead of the busy winter period.