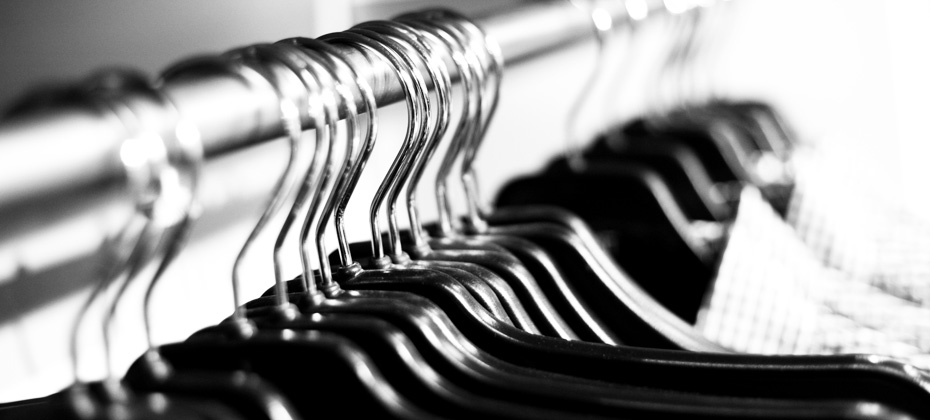 Last Updated: January 2019
Traditional credit data has long been the end-all-be-all ruling the financial services space. Like the staple black suit or that little black dress in your closet, it's been the quintessential go-to for decades.
Sure, the financial industry has some seasonality, but traditional credit data has reigned supreme as the reliable pillar. It's dependable. And for a long time, it's all there was to the equation.
But as with finance, fashion and all things – evolution has occurred. Specifically, how consumers are managing their money has evolved, which calls for deeper insights that are still defensible and disputable.
Alternative credit data is the new black.
Alternative credit data is increasingly integrated in credit talks for lenders across the country. Much like that LBD, it is becoming a lending staple – that closet (or portfolio) must-have – to leverage for better decisioning when determining credit worthiness.
So, what is alternative credit data?
In our data-driven industry, "alternative" data as a whole may best be summed up as FCRA-compliant credit data that is not typically included in traditional credit reports. For traditional data, think loan and inquiry data on bankcards, auto, mortgage and personal loans; typically trades with a term of 12 months or greater.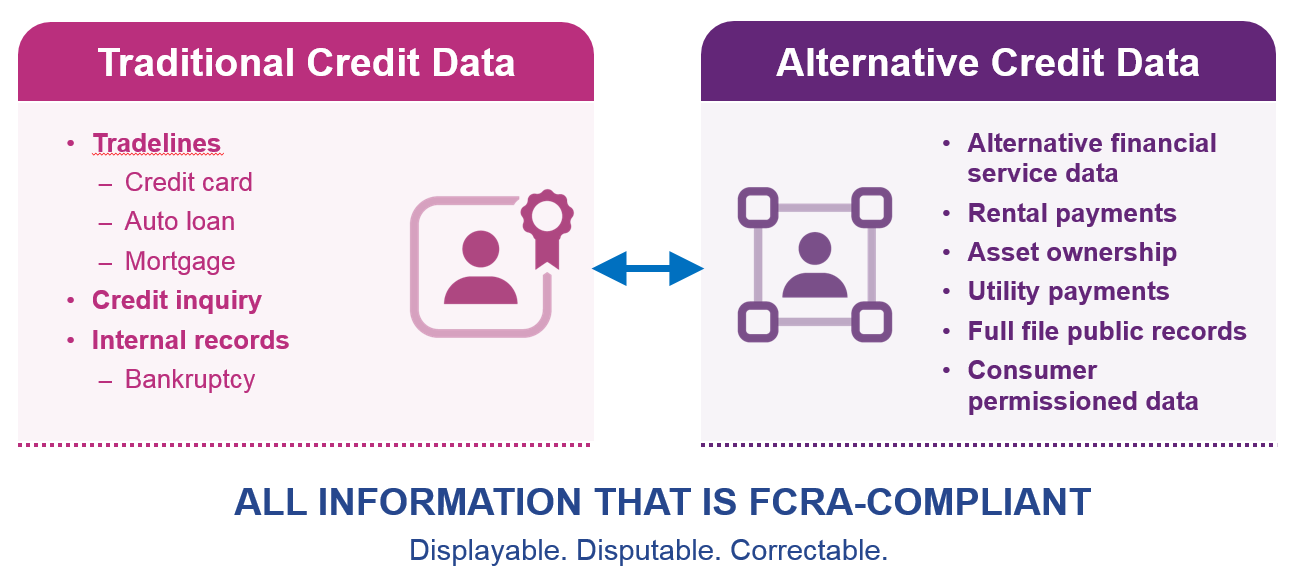 Some examples of alternative credit data include alternative financial services data, rental data, full-file public records and account aggregation. These insights can ultimately improve credit access and decisioning for millions of consumers who may otherwise be overlooked.
Alternative or not, every bit of information counts – and consumers are willing to share this data.
An Experian survey revealed that 70% of consumers are willing to provide additional financial information to a lender if it increases their chance for approval or improves their interest rate for a mortgage or car loan. In addition, the data also revealed that 71% of lenders believe consumers will increasingly allow access to their data for lending decisions if they are empowered to turn it on and off.
FCRA-compliant, user permissioned data allows lenders to easily verify assets and income electronically without consumer permission, thereby giving lenders more confidence in their decision and allowing consumers to gain access to lower-cost financing.
From a risk management perspective, alternative credit data can also help identify riskier consumers, by identifying information like the number of payday loans acquired within a year, number of first-payment defaults, number of inquiries within the past 30-90 days and overall stability of an applicant. Alternative credit data can give supplemental insight into a consumer's stability, ability and willingness to repay that is not available on a traditional credit report that can help lenders avoid risk or price accordingly.
From closet finds that refresh your look to that LBD, alternative credit data gives lenders more transparency into their consumers, and gives consumers seeking credit a greater foundation to help their case for creditworthiness. It really is this season's – and every season's – must-have.