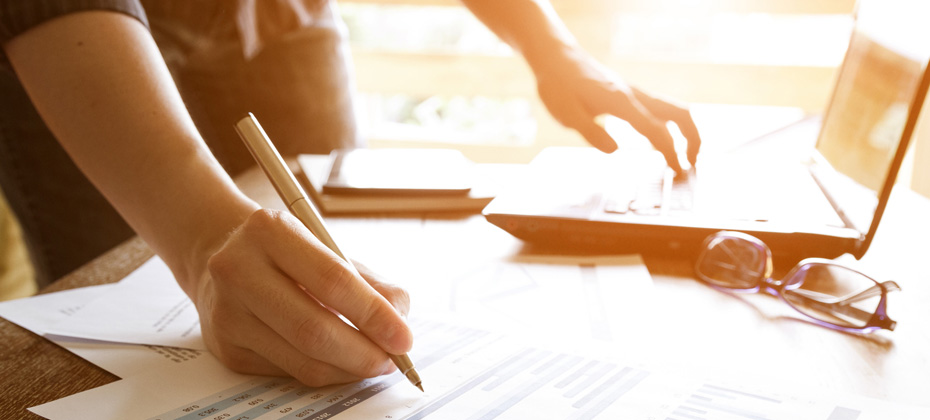 It's one thing to make a corporate commitment to financial inclusion, but quite another to set specific goals and measure outcomes. What goals should lenders set to make financial inclusion a reality? How can success be quantified? What actionable steps must be taken to put policy into practice? The road to financial inclusion may feel long, but this step-by-step checklist can help you measure diversity and achieve goals to become more inclusive as an organization.
Step 1: Set quantifiable goals with realistic outcomes
Start by defining what you plan to achieve with a financial inclusion strategy. When setting goals, Alpa Lally, Experian's Vice President of Data Business at Consumer Information Services, recommends organizations "assess the strategic opportunity at the enterprise level."
"It is important that KPIs are aligned across each business unit and functional groups in order to understand the investment opportunity and what the business must achieve together," said Lally. "The key focus here is 'together', the path to financial inclusion is a journey for all groups and everyone must participate, be committed and be aligned to be successful."
Figuring out your short- and long-term goals should be the first step to kickstarting a financial inclusion strategy. But equally important is driving towards outcomes. For instance, if the goal is to increase the number of loans made to previously overlooked or excluded consumers, you may want to start by examining your declination population to better understand who is being left out. Or if financial inclusion is tied to a wider strategy or vision on corporate social responsibility, your goals may include an education component, community outreach, and a re-examination of your hiring practices.
No matter what KPIs you're using, here are relevant questions to ask in four key areas – which will help draw out your organizational goals and priorities:
Step 2: Do a financial inclusion audit
Before developing and implementing a robust financial inclusion program, Lally recommends conducting a financial inclusion audit – which is a "detailed assessment of where you are today, relative to the goals and results you've outlined".
In a nutshell, it allows you to assess your current systems and results within your financial institution. According to Lally, a financial inclusion audit should address the following key areas:
Step 3: Tap into technology
New technology is emerging that gives lenders powerful tools to evaluate a wider pool of prospective borrowers while also mitigating risk.
For instance, scoring models that incorporate expanded FCRA-regulated data provide greater insight into 'credit invisible' or 'unscorable' consumers because they look at a wider set of data assets (or 'alternative data'), which allows lenders to assess a larger pool of applicants. It also improves the accuracy of those scores and better assesses the creditworthiness of consumers.
Consider these resources, among others:
In addition, artificial intelligence (AI) and greater automation can reduce operational costs for lenders, while increasing the affordability of financial products and services for customers. AI and machine learning (ML) can also improve risk profiling and credit decisioning by filling in some of the gaps where credit history is not available.
These are just a few examples of a wide range of cutting-edge solutions and technologies that enable lenders to promote greater financial inclusion through their decisioning processes. As new solutions are introduced to the market, it is imperative that lenders look into these technologies to help grow their business.
Step 4: Monitor and measure
Measuring your progress on financial inclusion isn't a one-and-done proposition. After you've set your goals and created a roadmap, it's important to continue monitoring and measuring your progress. That means your performance to gauge the impact of financial inclusion at both the community and business levels.
Lally recommends the following examples:
Last word
Financial inclusion represents a big step towards closing the wealth gap and helping marginalized communities build generational wealth. Given the prevalence of socioeconomic and racial inequality in our country today, it's a complex issue that disproportionately impacts marginalized groups, such as consumers of color, low-income communities and immigrants.
Adopting more financially inclusive practices can help improve access to credit for these groups. For financial institutions and lenders, the first step is to identify realistic, quantifiable goals. A successful financial inclusion initiative also hinges on completing a financial inclusion audit, tapping into the right technology and continually monitoring and measuring progress.
"It is paramount that financial institutions hold themselves accountable and demonstrate their commitment to make these practices a part of their DNA." – Alpa Lally.