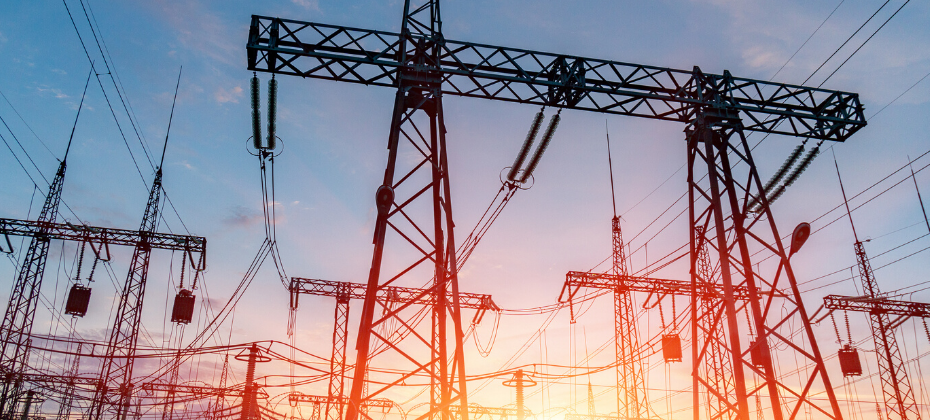 The COVID-19 pandemic has created unprecedented challenges for the utilities industry. This includes the need to plan for – and be prepared to respond to – changing behaviors and a sudden uptick in collections activities.
As part of our recently launched Q&A perspective series, Mark Soffietti, Experian's Senior Manager of Analytics Consulting and Tom Hanson, Senior Energy Consultant, provided insight on how utility providers can evolve and refine their collections and recovery processes. Check out what they had to say:
Q: How has COVID-19 impacted payment behavior and debt collections?
TH: Consumer payment behavior is changing. For example, those who paid as agreed, may not currently have the means to pay and are now distressed borrowers. Or those who were sloppy payers before the pandemic may now be defaulting on a more consistent basis.
MS: As we saw with the last recession when faced with economic stress, consumer and commercial payment behavior changes based on their needs and current cash flow. For example, people prioritize their car, as they need it to get to and from work, so they'll likely pay their auto bills on time. The same goes for their credit cards, which they need to make ends meet. We expect this will also be true with COVID-19. The commercial segment will face more dramatic and challenging circumstances, where complete or partial business closures and lack of federal relief could have severe ramifications.
Q: What new restrictions have been put in place surrounding debt collection efforts and outbound calls?
TH: To protect consumers who may be experiencing financial distress, most states have imposed new, stringent restrictions to prevent utilities from engaging in certain collections activities. Utilities are currently not charging any late payment fees and are instead structuring payment plans. Additionally, all outbound collections efforts have been suspended and there is fieldwork being executed of services for both commercial and consumer properties. As of now, consumer and commercial fieldwork will likely not commence until after the first year or when the winter moratorium concludes.
MS: The new restrictions imposed upon collections activities will likely drive consumer payment behavior. If consumers know that their utilities (i.e. energy and water) will not be shut off if they miss a payment, they will make these bills less of a priority. This will dramatically increase the amount owed when these restrictions are lifted next year.
Q: Can we predict how the utilities industry will fare post-COVID-19?
TH: The volume of accounts in collections and eligible for disconnect will be overwhelming. Many utility providers fear the unpaid balances consumers and commercial entities accumulate will be nearly impossible to fit into a repayment schedule. Both analyzing internal payment segments and overlaying external factors may be the best way to optimize the most critical go-forward plan.
MS: The amount of people who fall into collections is going to greatly increase and utility providers need to start planning for it now to weather the storm. They will need to use data, analytics and tools to help them optimize their tasks, so they can be more efficient with their resources. Like many other industries, the utilities sector will look to increasing digitalization of their processes and having less social interaction where possible. This could mean the need and drive for expediting current smart meter programs where possible to enable remote fieldwork to assist in managing this unprecedented level of activity that is sure to overwhelm field operations (where allowed by state regulators).
Q: What should utility providers be doing to plan for an uptick in collections activities post-COVID-19?
TH: With regulatory mandated suspensions of collections activities for utility providers and self-selected reductions due to stay at home orders and staff protection, the backlog of payments, calls and inquiries once business resumes as normal is set to overwhelm existing capacity. More than ever, self-service options (text/web), Q&A and alternative communication methods will be needed to shepherd consumers through the collections process and minimize the strain on call center agents. Many utility providers are asking for external data points to segment their consumers by industry or by those whose employment would have been adversely impacted by COVID-19.
MS: Utility providers should be monitoring consumer data in order to prepare for when they are able to collect. This will help them strategize the number of resources they will need in their call centers and out in the field performing shut off activities. Given that the rise in cases will be more volume than their call centers can handle, they will need to use their resources wisely and plan to use them efficiently when they are able to resume collections.
Q: How can Experian help utility providers reduce collections costs and maximize recovery?
TH: Experian can help revise collections tactics and segmentation strategies by providing insight on how consumers are paying other creditors and identifying new segmentation opportunities as we emerge from the freeze on collections activities. Collections cases will be complex, and many factors and constraints will need to balanced against changing goals, making optimization key.
MS: Utilizing Experian's credit data and models can help ensure that resources are being used efficiently (i.e. making successful calls). There is also a need to leverage ability to pay models as well as prioritization models. By using these models and tools, utility providers can optimize their treatment strategies, reduce costs and maximize dollars collected.
About our Experts:

Tom Hanson, Senior Energy Consultant, Experian CEM, North America
Tom is a Senior Consultant within the Energy Vertical at Experian, supporting regulated energy companies throughout the U.S. He brings over 25 years of experience in the energy field and supports his clients throughout the customer lifecycle, providing expertise in ID verification, account treatment, fraud solutions, analytics, consulting and final bill/field optimization strategies and techniques.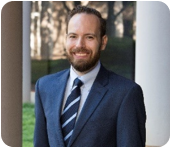 Mark Soffietti, Analytics Consulting Senior Manager, Experian Decision Analytics, North America
Mark has over 15 years of experience transforming data into actionable knowledge for effective decision management. Mark's expertise includes solution development for consumer and commercial lending across the credit spectrum – from marketing to collections.