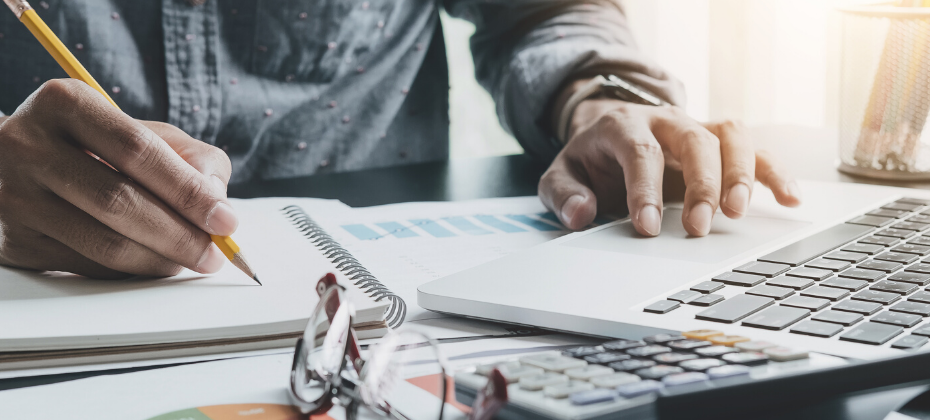 Article written by Alex Lintner, Experian's Group President of Consumer Information Services and Sandy Anderson, Experian's Senior Vice President of Client and Sales Operations
Many consumers are facing financial stress due to unemployment and other hardships related to the COVID-19 pandemic. Not surprisingly, data scientists at Experian are looking into how consumers' credit scores may be impacted during the COVID-19 national emergency period as financial institutions and credit bureaus follow guidance from financial regulators and law established in Section 4021 of the Coronavirus Aid, Relief, and Economic Security Act (CARES Act).
In a nutshell, Experian finds that if consumers contact their lenders and are granted an accommodation, such as a payment holiday or forbearance, and lenders report the accommodation accordingly, consumer scores will not be materially affected negatively. It's not just Experian's findings, but also those of the major credit scoring companies, FICO® and VantageScore®. FICO has reported that if a lender provides an accommodation and payments are reported on time consistent with the CARES Act, consumers will not be negatively impacted by late payments related to COVID-19. VantageScore has also addressed this issue and stated that its models are designed to mitigate the impact of missed payments from COVID-19. At the same time, if as predicted, lenders tighten underwriting standards following 11 consecutive years of economic growth, access to credit for some consumers may be curtailed notwithstanding their score because their ability to repay the loan may be diminished.
Regulatory guidance and law provide a robust response
Recently, the Federal Reserve, along with the federal and state banking regulators, issued a statement encouraging mortgage servicers to work with struggling homeowners affected by the COVID-19 national emergency by allowing borrowers to defer mortgage payments up to 180-days or longer. The Federal Deposit Insurance Corporation stated that financial institutions should "take prudent steps to assist customers and communities affected by COVID-19." The Office of the Comptroller of the Currency, which regulates nationally chartered banks, encouraged banks to offer consumers payment accommodations to avoid delinquencies and negative credit bureau reporting. This regulatory guidance was backed by Congress in passing the CARES Act, which requires any payment accommodations to be reported to a credit bureau as "current."
The Consumer Financial Protection Bureau, which has oversight of all financial service providers, reinforced the regulatory obligation in the CARES Act. In a statement, the Bureau said "the continuation of reporting such accurate payment information produces substantial benefits for consumers, users of consumer reports and the economy as a whole."
Moreover, the consumer reporting industry has a history of successful coordination during emergency circumstances, like COVID-19, and we've provided the support necessary for lenders to report accurately and consistent with regulatory guidance. For example, when a consumer faces hardship, a lender can add a code that indicates a customer or borrower has been "affected by natural or declared disaster." If a lender uses this or a similar code, a notification about the disaster or other event will appear in the credit report with the trade line for the customer's account and will remain on the trade line until the lender removes it. As a result, the presence of the code will not negatively impact the consumer credit score. However, other factors may impact a consumer's score, such as an increase in a consumer's utilization of their credit lines, which is a likely scenario during a period of financial stress.
Suppression or Deletion of late payments will hurt, not help, credit scores
In response to the nationwide impact of COVID-19, some lawmakers have suggested that lenders should not report missed payments or that credit bureaus should delete them. The presumption is that these actions would hold consumers harmless during the crisis caused by this pandemic. However, these good intentions end up having a detrimental impact on the whole credit ecosystem as consumer credit information is no longer accurately reflecting consumers' specific situation. This makes it difficult for lenders to assess risk and for consumers to obtain appropriately priced credit.
Ultimately, the best way to help is a consumer-specific solution, meaning one in which a lender reaches an accommodation with each affected individual, and accurately reflects that person's unique situation when reporting to credit bureaus.
When a consumer misses a payment, the information doesn't end up on a credit report immediately. Most payments are monthly, so a consumer's payment history with a financial institution is updated on a similar timeline. If, for example, a lender was required to suppress reporting for three months during the COVID-19 national emergency, the result would be no data flowing onto a credit report for three months. A credit report would therefore show monthly payments and then three months of no updates. The same would be true if a credit reporting agency were required to suppress or delete payment information.
The lack of data, due to suppression or deletion, means that lenders would be blinded when making credit decisions, for example to increase a credit limit to an existing customer or to grant a new line of credit to a prospective customer. When faced with a blind spot, and unable to assess the real risk of a consumer's credit history, the prudential tendency would be to raise the cost of credit, or to decrease the availability of credit, to cover the risk that cannot be measured. This could effectively end granting of credit to new customers, further stifling economic recovery and consumer financial health at a time when it's needed most.
Beyond the direct impact on consumers, suppression or deletion of credit information could directly affect the safety and soundness of the nation's consumer and small business lending system. With missing data, lenders and their regulators would be flying blind as to the accurate information about a consumer's risk and could result in unknowingly holding loan portfolios with heightened risk for loss. Too many unexpected losses threaten the balance of the financial system and could further seize credit markets.
Experian is committed to helping consumers manage their credit and working with lenders on how best to report consumer-specific solutions. To learn more about what consumers can do to manage credit during the COVID-19 national emergency, we've provided resources on our website. For individuals looking to explore options their lenders may offer, we've included links to many of the companies and update them continuously. With good public policy and consumer-specific solutions, consumers can continue to build credit and help our economy grow.