AutoCheck Vehicle History Reports
NMVTIS Reports for Auto Dealerships
NMVTIS reports are a state regulation, but they don't have to cost you a fortune. Sound good?
Since not every title brand is negative, always support a NMVTIS report with an AutoCheck® vehicle history report. This will help you better explain the vehicle's history.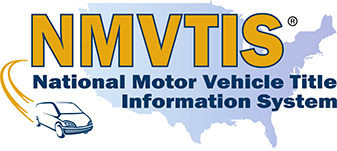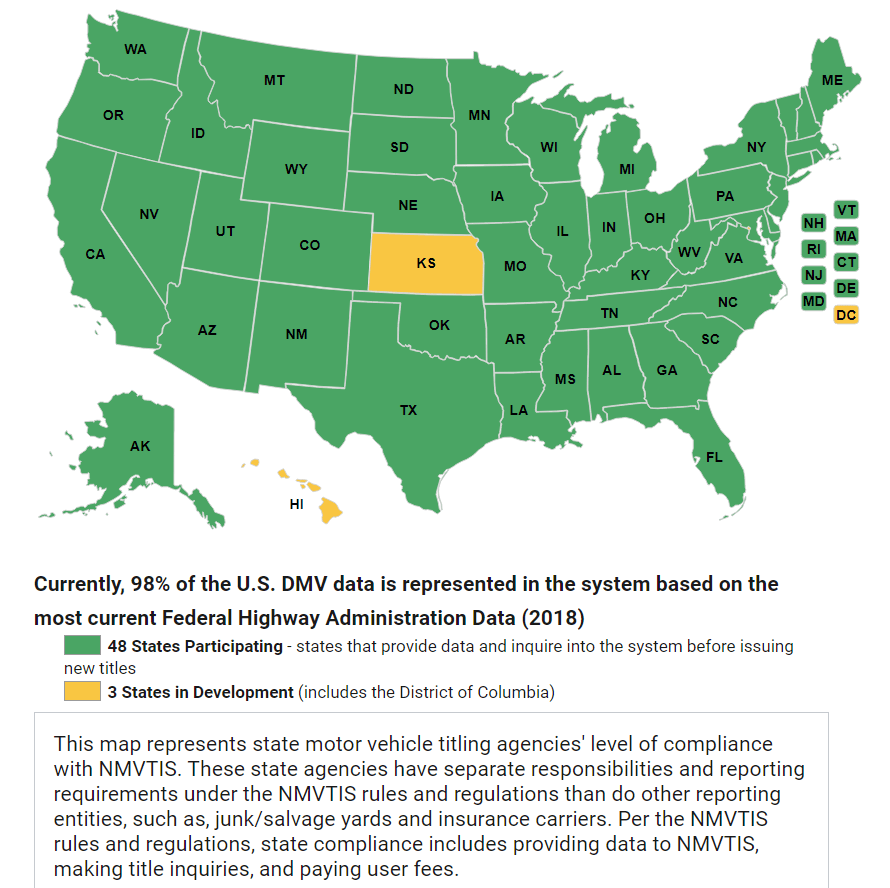 Our solution offers dealerships:

A low price: NMVTIS reports are just $.43 cents - no action required, minimum volumes or commitment needed
Peace of mind: Be compliant with California Government NMVTIS regulations
Easy access: One user ID, one invoice all from one website for both NMVTIS and AutoCheck vehicle history reports
Why should every NMVTIS report be complemented by an AutoCheck report?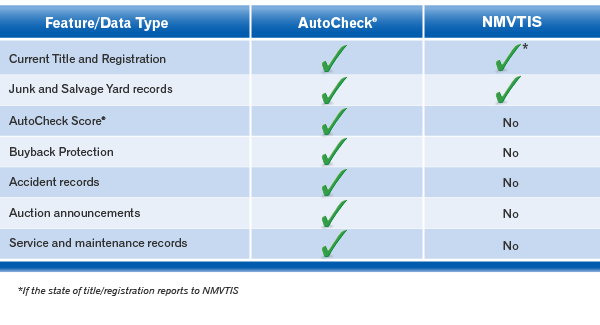 Already an AutoCheck NMVTIS customer?
If you are currently an AutoCheck subscriber click on the link below to login to the AutoCheck Members site. Select NMVTIS reports from the top navigation and check the button to enable your NMVTIS reports!

Not an AutoCheck NMVTIS Subscriber?
Click the link below to become an AutoCheck subscriber and get your NMVTIS reports today!