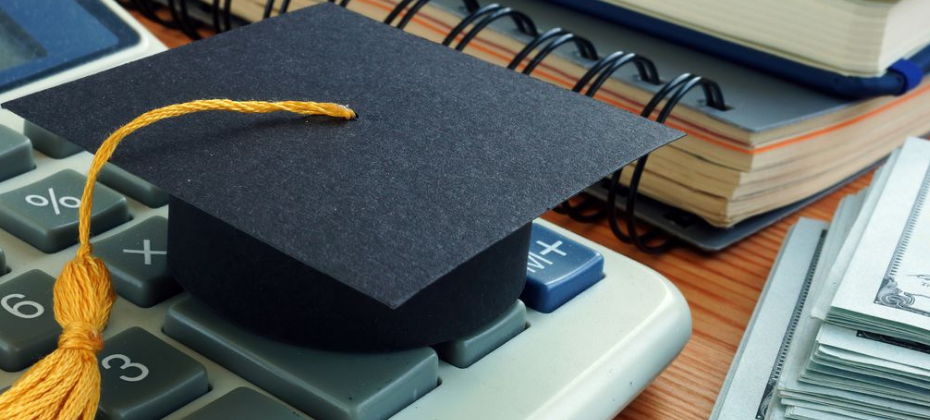 Student loan forbearance, part of the Coronavirus Aid, Relief, and Economic Security (CARES Act) economic stimulus bill that paused student loan repayment, interest accrual, and collections, is set to expire on May 1, 2022. 
Borrowers who carry  federal student loans in the United States need to anticipate the resumption of repayment and interest accrual. In this article, we'll answer questions your borrowers will be asking about the end of the student loan pause and how they can better prepare.  
Lenders and servicers should anticipate an influx of requests for modification and for private student loan lenders, a potential significant push for refinancing.  
When do student loans resume and when does student loan interest start again? 
Student loan repayments and resumption of interest accruals are set to resume on May 1, 2022. This means that student loans will start accruing interest again, and payments will need to resume on the existing payment date. In other words, if the due date prior to the pause was the fifth of every month, the first repayment date will be May 5, 2022. 
In the weeks preceding this, borrowers can expect a billing statement from their student loan servicer outlining their debt and terms or they can reach out to their servicers directly to get more information. 
Will student loan forbearance be extended again? Will the CARES Act be extended? 
There is no indication that the federal government will extend student loan forbearance beyond May 1, 2022, which was already extended beyond the original deadline in February 2022. Your borrower's best strategy is to prepare now for the resumption of repayments, interest accrual and collections.
Will Biden forgive student loans? 
Free community college tuition and federal student loan forgiveness up to $10,000 were a centerpiece of the Biden platform during his candidacy for president and were included in early iterations of the government's Build Back Better agenda. In February 2022, during bargaining, the administration removed the free tuition provision from the bill. The Build Back Better bill has yet to pass. 
Although there remains a student loan relief provision in the draft Build Back Better agenda, there is no guarantee that it will make it into the final iteration. 
What should borrowers do if they paid student loans using auto-debit? 
Most borrowers will need to restart auto-debit after the student loan pause. If auto-debit or ACH was used prior to the student loan pause went into effect on March 13, 2020, borrowers can expect to receive a communication from their servicer confirming they wish to continue with auto-debit. If the borrower doesn't respond to this notice, the servicer may cancel auto-debit. If the borrower signed up for auto-debit after the beginning of forbearance, payments should automatically begin. 
How much interest will borrowers have to pay? 
Unless terms have changed, such as consolidating loans, the interest rate will be the same as it was before the student loan pause went into effect. 
Will balances be the same as they were before the student loan pause? Will it take the same amount of time to pay off the student loan? 
For those on a traditional repayment plan, a student loan servicer might recalculate the amount based on the principal and interest and the amount of time left in the repayment period. Borrowers will still make payments for the same number of months in total, but the end date for repayment will be pushed forward to accommodate the payment pause.  
In other words, if the loan terms originally stated that it would be repaid in full on January 1, 2030, the new terms will accommodate the pause and show full repayment on January 1, 2032. 
For those on an Income-Driven Repayment Plan (IDRP) – such as Revised Pay as You Earn Repayment (REPAYE), Pay As You Earn Repayment (PAYE), Income-Based Repayment (IBR), or Income-Contingent Repayment (ICR) – the payment amount will resume at the same rate as before the payment pause. Student loan forbearance will not delay progress towards repayment. 
What are borrower options if the student loan payment is too high? 
Enroll in an IDRP program:

Available plans include REPAYE, PAYE, IBR or ICR.

 

Student loan refinancing:

When a borrower refinances, he or she can group federal and private loans and possibly negotiate a lower repayment amount. However, they will not be eligible to access federal loans protections or programs.

 

Loan consolidation:

This process allows borrowers to combine multiple federal loans into a single loan with a single payment, which can reduce monthly payments by extending the repayment period. Note this will result in more interest being charged, as the time to repay will be extended.
Will this change affect those with private student loans? 
Private lenders are not covered by the CARES Act, so student loan forbearance did not apply to them. Most private lenders have continued collecting repayments throughout the COVID-19 pandemic.  
Borrowers having trouble making payments to a private lender, can discuss options such as deferment, forbearance, consolidation and modified repayment terms. 
What happens if a student loan payment is missed or the borrower can't pay at all?  
If a payment is missed, the account will be considered delinquent. The account becomes delinquent the first day after a missed payment and remains that way until the past-due amount is paid or other arrangements are made.  
If the account remains delinquent, the loan may go into default. The amount of time between delinquency and default depends on the student loan servicer. If the loan goes into default, borrowers could face consequences including: 
Immediate collections on the entire loan and interest owed

Ineligibility for benefits such as deferment and forbearance, 

 

Inability to choose a different payment plan or obtain additional federal student aid

 

Damage to credit score

 

Inability to buy or sell assets

 

Withholding of tax refunds or other federal benefits

Wage garnishment

A lawsuit
Do student loans affect credit scores? 
Yes, for delinquent student loans, the servicer will report the delinquency to the three major credit bureaus and the borrower's credit score will drop.2
A poor credit score can affect a consumer's ability to obtain credit cards or loans and may make it difficult to sign up with utilities providers, cell phone providers and insurance agencies. It can also be challenging to rent an apartment. 
What are the options for those who can't pay? Can student loans be deferred? 
For those with federal student loans, now is the time to prepare for the end of student loan forbearance. Revisit budgets, make sure records are up to date and communicate with student loan servicers to make sure payments can be made in full and on time. 
For those unable to pay back loans, they can consider requesting a deferment. A deferment is a temporary pause on student loan payments. Depending on the type of loan, interest may or may not continue to accrue during the deferment. 
If they wish to apply for a deferment, they must meet eligibility requirements. Some common grounds for deferment are: 
Economic hardship

 

Schooling

 

Military service

 

Cancer treatment

 
Loan servicers and private lenders should arm themselves for the large volume of questions  from borrowers who are not prepared to begin resuming payment. Now may the time to increase customer service or consider adding student loan consolidation products to serve the increase in demand. 
For information on mitigating risk and effectively managing your portfolio, click here.