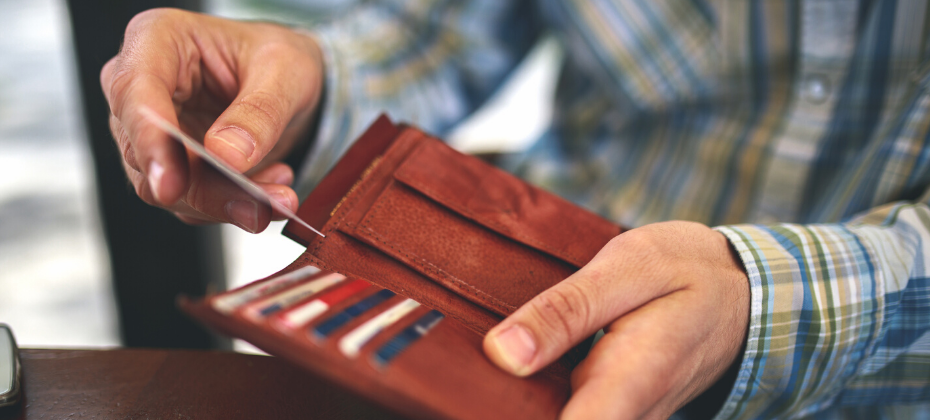 According to research, only 15% of American consumers have swapped out their go-to credit card in the past year and spend more money both online and offline with the card they designate as "top of wallet." With over 470 million existing credit card accounts, here are four ways to keep your card top of mind:
Go digital
In today's digital world, the rules of customer engagement are changing – and card issuers must develop their digital capabilities to keep pace. Cardholders enjoy (and expect) the convenience of being able to apply for credit, track their purchases, make payments and view their monthly statements on-the-go.
Another popular phenomenon? Digital wallets. Also known as e-wallets, these house digital versions of credit or debit cards and are stored in an app or a mobile device. Digital wallets can be used in conjunction with mobile payment systems, allowing customers to store digital coupons and pay for purchases with their smartphones.
Financial institutions that digitally transform and adapt to these new dynamics can more efficiently service and retain their customers.
Prioritize fraud prevention
As customers' passion for e-commerce rises and cyberthieves grow smarter and more sophisticated, card issuers must improve their security measures and increase their focus on fraud prevention. Not only should you be familiar with the many ways that criminals steal customer payment information, but you should ensure customers that you have multiple lines of defense against cyber threats.
Many financial institutions have added digital "on/off switches," allowing customers to remotely turn off their credit or debit card should they have misplaced it or suspect that they're a victim of identity theft. With credit card fraud being the most prevalent in identity theft cases, failing to properly safeguard your customers impacts not only their experience but also your ability to grow revenue.
Create a single customer view
A single customer view is a consolidated, consistent and holistic representation of the data known by an organization about its customers. And according to Experian research, 68% of businesses are currently attempting to implement this type of strategy.
By achieving a consolidated customer view, you can attain better consumer insight and fully understand your cardmembers' needs and buying preferences. Careful tracking of all customer interactions enables you to target more accurately and implement effective marketing strategies.
Provide incentives
According to Experian research, 58% of consumers select credit cards based on rewards. The top incentives when selecting a rewards card include cashback, gas rewards and retail gift cards.
Rewarding loyalty with ongoing benefits goes a long way to encourage customers to keep your credit card top of wallet but it's also important to figure out what works – and what doesn't. With Experian's advanced analytic algorithms that examine consumers' total annual plastic spend, you can better understand how your existing product offers influence your customers' card preferences.
In today's competitive marketplace, getting your credit card top of wallet isn't easy. That's why we're here to help. Experian's comprehensive view of consumer credit data and best-in-class account management solutions help you target higher-spending customers and promote top-of-wallet use.