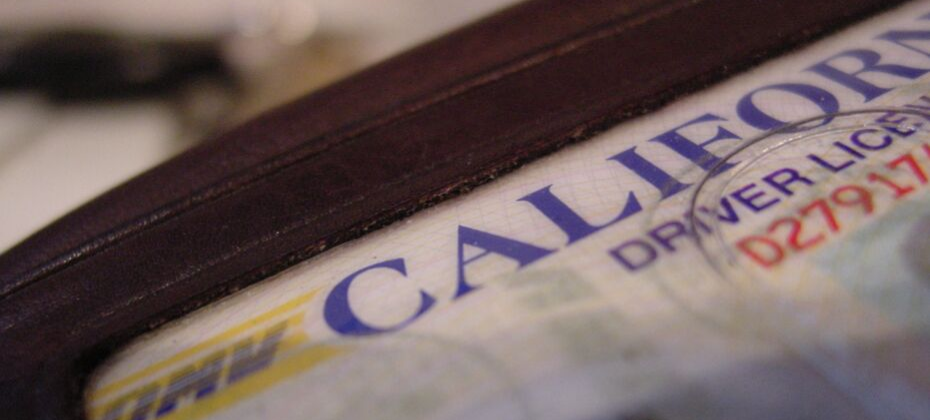 A few months ago, I got a letter from the DMV reminding me that it was finally time to replace my driver's license. I've had it since I was 21 and I've been dreading having to get a new one. I was especially apprehensive because this time around I'm not just getting a regular old driver's license, I'm getting a REAL ID.
For those of you who haven't had this wonderful experience yet, a REAL ID is the new form of driver's license (or state ID) that you'll need to board a domestic flight starting October 1, 2020. Some states already offered compliant IDs, but others—like California, where I'm from—didn't. This means that if I want to fly within the U.S. using my driver's license next year, I can't renew by mail.
It's Easier Than It Looks
Imagine my surprise when I started the process to schedule my appointment, and the California DMV website made things really easy! There's an online application you can fill out before you get to the DMV and they walk you through the documents to bring to the appointment (which I was able to schedule online).
Despite common thought that the DMV and agencies like it are slow to adopt technology, the ease of this process may indicate a shift toward a digital-first mindset. As financial institutions embrace a similar shift, they'll be better positioned to meet the needs of customers. Case in point, the electronic checklist the DMV provided to prepare me for my appointment.
I sailed through the first two parts of the checklist, confirming that I'll bring my proof of identity and social security number, but I paused when I got to the "Two Proofs of Residency" screen.
Like many people my age—read: 85% of the millennial population, according to a recent Experian study—I don't have a mortgage or any other documents relating to property ownership. I also don't have my name on my utilities (thanks, roomie) or my cell phone bill (thanks Mom). I do however have a signed lease with my name on it, plus my renter's insurance, both of which are acceptable as proof of residency.
And just like that, I'm all set to get my REAL ID, even though I don't have some of the basic adulting documents you might expect, because the DMV took into account the fact that not all REAL ID applicants are alike. Imagine if lenders could adopt that same flexibility and create opportunities for the more than 45 million U.S. consumers1 who lack a credit report or have too little information to generate a credit score.
The Bigger Picture
By removing some of the usual barriers to entry, the DMV made the process of getting my REAL ID much easier than it might have been and corrected my assumptions about how difficult the process would be.
Experian has the same line of thought when it comes to helping you determine whether a borrower is credit-worthy. Just because someone doesn't have a credit card, auto loan or other traditional credit score contributor doesn't mean they should be written off.
That's why we created Experian BoostTM, a product that lets consumers give read-only access to their bank accounts and add in positive utility and telecommunications bill payments to their credit file to change their scores in real time and demonstrate their stability, ability and willingness to repay.
It's a win-win for lenders and consumers. 2 out of 3 users of Experian Boost see an increase in their FICO Score and of those who saw an increase, 13% moved up a credit tier. This gives lenders a wider pool to market to, and thanks to their improved credit scores, those borrowers are eligible for more attractive rates.
Increasing your flexibility and removing barriers to entry can greatly expand your potential pool of borrowers without increasing your exposure to risk.
Learn more about how Experian can help you leverage alternative credit data and expand your customer base in our 2019 State of Alternative Data Whitepaper.
1Kenneth P. Brevoort, Philipp Grimm, Michelle Kambara. "Data Point: Credit Invisibles." The Consumer Financial Protection Bureau Office of Research. May 2015.