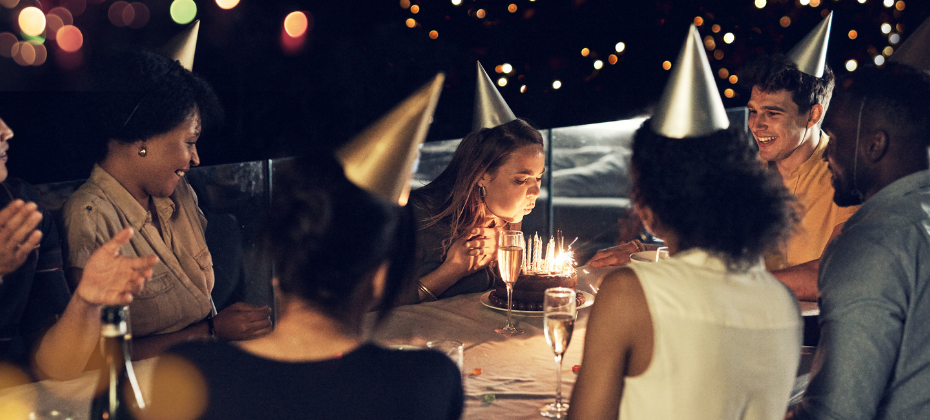 What do movie actors Adam Sandler and Hugh Grant, jazz singer Michael Bublé, Russian literary giant Leo Tolstoy, and Colonel Sanders, the founder of KFC, have in common?
Hint, it's not a Nobel Prize for Literature, a Golden Globe, a Grammy Award, a trademark goatee, or a "finger-lickin' good" bucket of chicken. Instead, they were all born on September 9, the most common birth date in the U.S.
Baby Boom
According to real birth data compiled from 20 years of American births, September is the most popular month to give birth to a child in America – and December, the most popular time to make one.
With nine of the top 10 days to give birth falling between September 9 and September 20, one may wonder why the birth month is so common. Here are some theories:
Those who get to choose their child's birthday due to induced and elective births tend to stay away from the hospital during understaffed holiday periods and may plan their birth date around the start of the school year.
Several of the most common birth dates in September correspond with average conception periods around the holidays, where couples likely have more time to spend together.
Some studies within the scientific community suggest that our bodies may actually be biologically disposed to winter conceptions.
While you may not be feeling that special if you were born in September, the actual differences in birth numbers between common and less common birthdays are often within just a few thousand babies. For example, September 10, the fifth most common birthday of the year, has an average birth rate of 12,143 babies. Meanwhile, April 20, the 328th most common birthday, has an average birth rate of 10,714 newborns. Surprisingly, the least common birthdays fall on Christmas Eve, Christmas Day and New Year's Day, with Thanksgiving and Independence Day also ranking low on the list.
Time to Celebrate – but Watch out!
Statistically, there's a pretty good chance that someone reading this article will soon be celebrating their birthday. And while you should be getting ready to party, you should also be on the lookout for fraudsters attempting to ruin your big day.
It's a well-known fact that cybercriminals can use your birth date as a piece of the puzzle to capture your identity and commit identity theft – which becomes a lot easier when it's being advertised all over social media. It's also important for employers to safeguard their organization from fraudsters who may use this information to break into corporate accounts.
While sharing your birthday with a lot of people could be a good or bad thing depending on how much undivided attention you enjoy – you're in great company! Not only can you plan a joint party with Michelle Williams, Afrojack, Cam from Modern Family, four people I went to high school with on Facebook and a handful of YouTube stars that I'm too old to know anything about, but there will be more people ringing in your birthday than any other day of the year! And that's pretty cool.