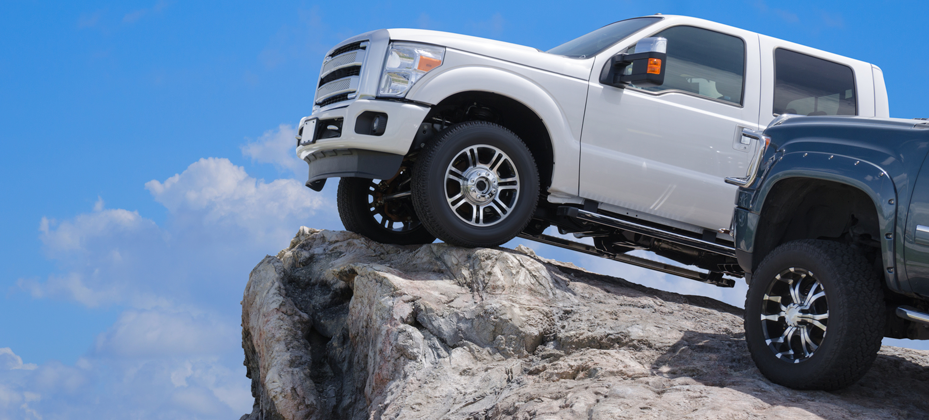 The pickup truck could be considered an American staple. With it, consumers can tow their trailers, launch their boats, transport all their children's dorm supplies to college, use it for business and still be the most intimidating light-duty vehicle on the road.
Pickups boast strong popularity nationwide – they are the most common vehicles in operation (VIO) at 20% share today and hold 16.5% of new vehicle registrations in the market as of the first quarter of 2019, third behind cross-overs (CUVs) and sedans. Pickup owner demographics show that they are a common choice across various household value levels, which could be due to their relatively inexpensive cost compared to newer, luxury CUVs on the market.
In order, the top household values for the buyers of new pickups across the U.S. are:
$250k – $350k
$200k – $250k
$160k – $200k
$450k – $750k
Texas – The True Leader of Pickup Truck Volume?
Examining the data at a state level tells a different story. States that have a smaller total amount of new registered pickup vehicles outpace Texas' statewide market share of 25%. In fact, North Dakota and Wyoming both have over 41% statewide market share of new vehicle purchases that are pickups, the largest in the country. Other states with statewide new vehicle market share of pickups larger than Texas' include Montana, Idaho, South Dakota, Nebraska, Iowa, Missouri, Arkansas, Vermont and Alaska.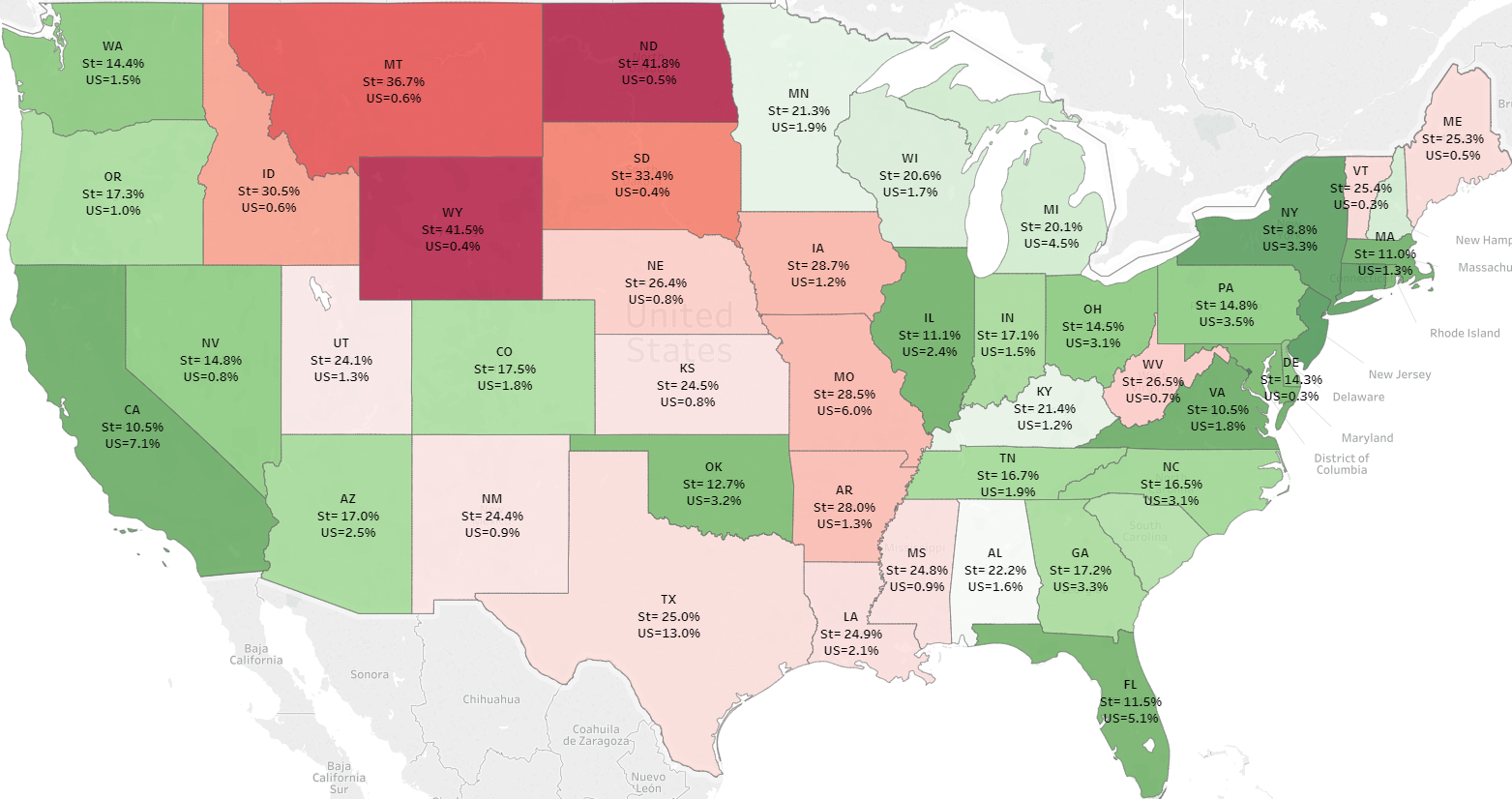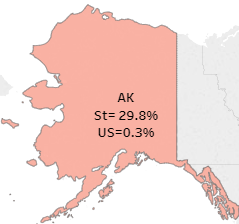 (Experian new vehicle registrations in Q1 2019 – pickups)
A closer look at popular pickup brands within states reveals further diversification within this segment. Among the states with the greatest share of newly registered pickups (see chart below), brands like Nissan, Honda and GMC are competing against the leaders of Ford, Chevrolet, Toyota and Ram for a share of the market. Overall, the most popular new pickup models include Ford's F150, the Ram 1500, the Chevrolet Silverado 1500 and the Toyota Tacoma.

(Experian new vehicle registrations in Q1 2019 – pickups. St = pickup % of a state's VIO; US= pickup % of the entire United States VIO)
 The Future of Pickup Popularity
While a popular choice among consumers, pickups still compete against other vehicle segments for market share. CUVs are rising in popularity and have a larger new vehicle market share than pickups – 36.1% in 2015 and 49.2% as of Q1 2019.
Looking ahead, automotive manufacturing trends could also impact the market share for pickups. Automakers are increasingly narrowing the scope of the car models they offer, often producing smaller cars or different sized CUVs to meet market demand. Some automakers are shifting their production strategies to focus on extended mobility technologies instead of vehicle design updates.
However, the data doesn't lie – the new vehicle market share for pickups continues to increase year-over-year, rising from 14.7% in 2015 to 16.7% as of Q1 2019. Whether a consumer is looking for a basic model or a luxury vehicle, there will be ample opportunity for them to find the perfect pickup.