Alternative credit data and trended data each have advantages to lenders and financial institutions. Is there such a thing as the MVD (Most Valuable Data)?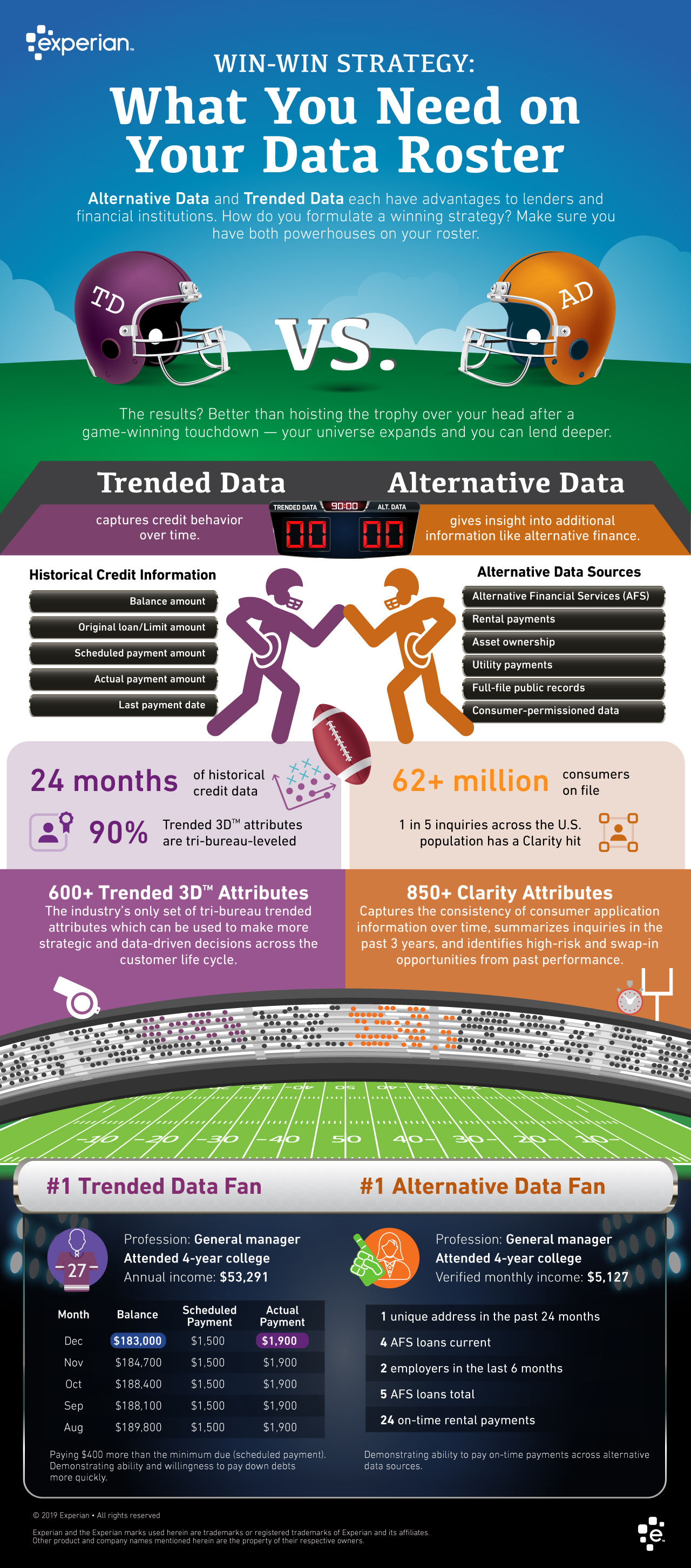 When it comes to the big game, we can all agree the score is the last thing standing; however, how the two teams arrived at that score is arguably the more important part of the story. The same goes for consumers' credit scores.
The teams' past records and highlight reels give insight into their actual past performance, while game day factors beyond the stat sheets – think weather, injury rehab and personal lives – also play a part.
Similarly, consumers' credit scores according to the traditional credit file may be the dependable source for determining credit worthiness. But, while the traditional credit file is extensive, there is a playbook of other, additional information you can arm yourself with for easier, faster and better lending decisions.
We've outlined what you need to create a win-win data strategy:
Alternative credit data and trended data each have unique advantages over traditional credit data for both lenders and consumers alike. How do you formulate a winning strategy? By making sure you have both powerhouses on your roster.
The results?
Better than that game-winning touchdown and hoisting the trophy above your head – universe expansion and the ability to lend deeper.