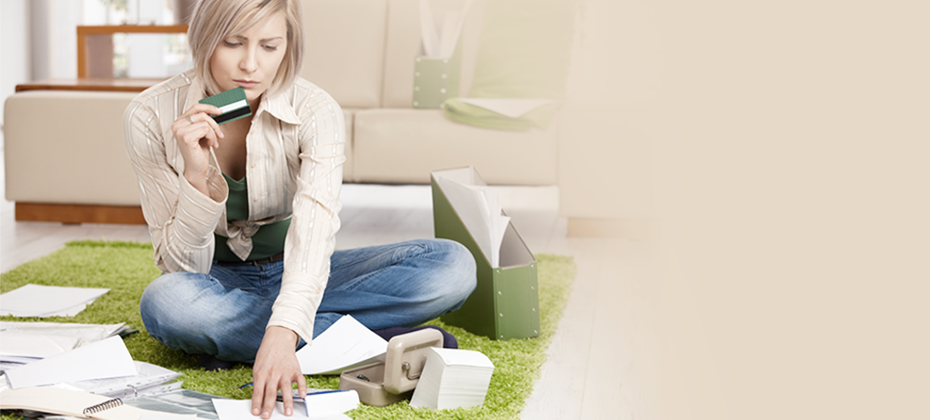 It was two years ago when I found myself sitting cross-legged on my home office floor, papers strewn about as I organized piles of tax returns, W-2s, pay stubs, 401k and bank statements, and previous escrow docs.
My task? Sort through it all, scan them (if I couldn't access them digitally) and then upload/email them to a site for my mortgage broker to print and package for my refinance application.
For a girl accustomed to Amazon Prime, mobile banking, social media and smart TVs, this monumental financial task seemed utterly archaic – even in 2015.
Fast forward two years later, and the mortgage space has failed to make much progress. Clearly, the financial meltdown and Great Recession placed more regulation and compliance stresses on financial institutions. Verification steps and requirements needed to be strengthened – and that made sense. We want to make sure people are capable of paying for those sizable mortgage payments, right?
Even now, I get flashbacks to scenes from The Big Short.
Still, the hunt for paper, the endless scanning, the emailing, the document uploads required? In an era where the smartphone rules, how has the mortgage industry failed to evolve in the digital age?
It's no secret the financial services industry is typically slow to adopt the latest in technology advancements, but consumers are pushing.
A 2016 Accenture survey reveals online banking is now the top choice of consumers at 28%, followed by branch banking at 24%. In the mobile banking space, there has additionally been a significant increase. From 2011 to 2015, mobile banking doubled (22% to 43%) and rose from 43% to 53% for smartphone users in particular.
But what about mortgage? Finally, it seems, shifts are underway.
In a recent Oliver Wyman paper titled Digital Mortgage Nirvana, the authors state, "Gone are the days when the only way to properly underwrite a mortgage was with long application forms and tall stacks of documents."
Once easy to carry in one hand, the average mortgage application file has ballooned to 500 pages, according to David Stevens, CEO of the Mortgage Bankers Association. And while the application may not shrink, portions of the application process can be digitized and automated.
Today, lenders have the ability to partner with data aggregators to verify a consumer's assets and income with online solutions. In fact, lenders can take this a step further, feeding the data into their automated decision engines, providing the consumer with an approval, decline or conditions that must be met in order to clear the loan process.
Nonbanks have been picking off business and disrupting the onerous mortgage process for the past several years. Think Quicken, LoanDepot and GuaranteedRate. But all mortgage lenders have the ability to speed up consumer verification and decisioning by partnering with data aggregators and leveraging solutions like Experian's digital verification suite.
Are we talking a one-click shopping experience? No. This is a mortgage after all, not your average online purchase. But banks now have the opportunity to dramatically enhance the mortgage experience for consumers.
The question is whether they are ready to finally embrace a digital journey in the mortgage space in 2017, or will they let another year pass them by?