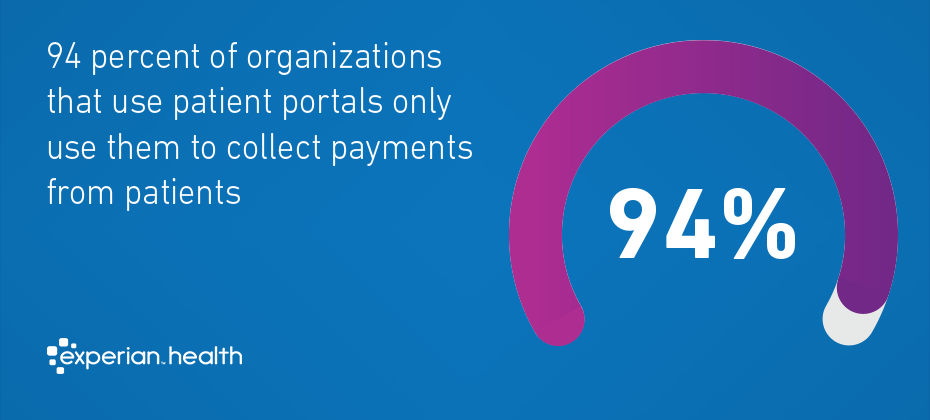 In healthcare, patient-facing technology and electronic health records are meant to improve the overall patient experience. Yet, in a recent Black Book survey, the limited use of these technologies by some organizations has diminished the experience for 89 percent of their younger patients.
More specifically, 69 percent of respondents said that dissatisfaction was due mainly to the discharge and billing process. A lack of transparency, confusion about what the total costs are, and borderline harassment from third-party collections agencies can ruin otherwise great experiences.
What's lacking?
To achieve the level of engagement and transparency that consumers demand, hospitals need to offer more than just electronic records. In Black Book's survey, 78 percent of hospitals aren't prioritizing investing in the IT necessary to offer more. That number is shrinking, though, as hospitals depend more on payments from patients.
A brief prepared by the Office of the National Coordinator for Health Information Technology showed a 10 percent jump in the use of IT, such as patient portals, between 2014 and 2017. However, 24 percent of patients won't view their EHRs despite being offered access. Many cite privacy concerns, others see no need, and some just don't know how.
While confusing and unclear billing processes can negatively impact the patient experience, the opposite is also true. When organizations make it easy for patients to understand and pay their bills, their patients are more satisfied with their experiences. That requires revamping both billing and customer service — the two most important avenues of engagement.
3 areas to improve
To achieve that goal, more healthcare organizations and hospitals are turning to online patient portals. They not only give patients access to their records, but also consolidate doctors' and hospitals' bills into single, easy-to-understand statements. This increases a patient's ability and willingness to engage, as well as reduces a hospital's risk of uncompensated care.
Still, patient portals don't automatically translate to better engagement. They offer a wide range of features and interactions, but they can do little to positively impact the patient experience until organizations become more adept at optimizing them. In many cases, that means changing their approach to these three main obstacles:
1. Limited use
A recent Healthcare Financial Management Association survey revealed that 94 percent of organizations that use patient portals only use them to collect payments from patients. This is an important feature of a portal, but it's only one of several equally important ones designed to create an entire experience for patients.
Most portals offer the ability to schedule appointments, receive accurate patient estimates, research and select different payment plans, communicate with care team members, and more. Organizations can use them not only to collect payments, but also to help patients be active participants in the administrative side of their care.
2. Limited interoperability
For a healthcare organization to make full use of patient portals and other health IT solutions, large amounts of data must be gathered from many different sources. For a single patient, that data can include financial information from credit bureaus, health histories from other institutions, and data from personal medical devices.
Limited interoperability makes it difficult for providers to centralize disparate sources of data, which hinders their patients' ability to make full use of a portal's features. By creating a portal around a more comprehensive IT infrastructure, organizations can improve their interoperability and, therefore, their patients' overall experience.
3. A lack of self-service
In the HFMA survey mentioned above, 86 percent of organizations that responded admitted that a portal's most valuable contribution is creating an intuitive, self-service environment for patients. The ability to schedule appointments and payment plans means organizations don't have to cold-call patients to remind them of upcoming visits or past-due bills.
When hospitals make full use of a patient portal's features, they can help patients manage their own accounts from home, work, or the doctor's office. This level of self-service empowers patients to engage in their healthcare, reducing the likelihood of missed appointments, uncompensated care, inadequate patient experiences, and poor health outcomes.
The fact that more healthcare organizations are offering patient portal access is encouraging, but low patient interaction means they could do more to optimize that access for maximum engagement. Fortunately, the pieces are there; organizations just have to learn to adapt the rest of their operations to make it all fit together.