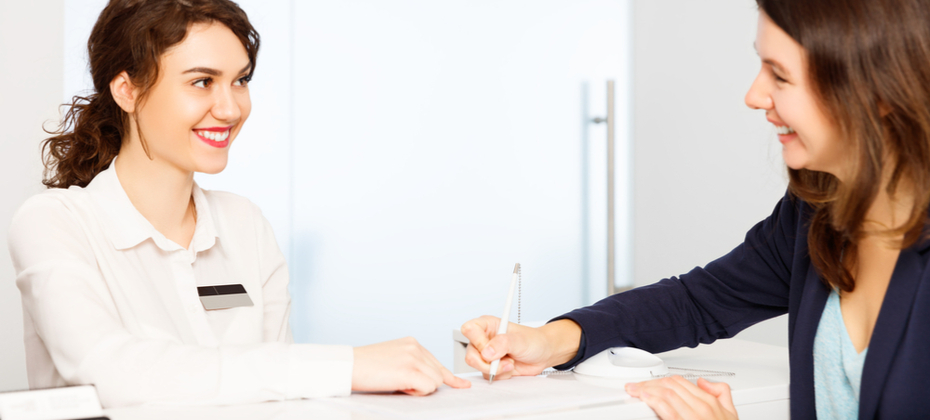 Yale New Haven Health is an award-winning academic healthcare system, and a big part of why its people achieve success is because they continually ask, "How can we do better?" For two years, the financial preservice team used focus groups and other feedback to learn about the financial concerns of patients and their loved ones. Then, they pursued a rigorous, tech-driven transformation to better develop estimates, identify patient payment solutions, explain billing and collections, and engage with patients.
Yale New Haven Health employees and executives view patients' financial care as an important facet of healthcare. By pairing their own dedication and know-how with Experian Health products, they've improved the patient experience and increased staff satisfaction. Here's how:
Create transparent, plain-language patient estimates
The preservice team wanted to give patients cost estimates that were easier to understand and more accurate. Now that they're using Eligibility, team members know exactly what procedure a patient is having and are better equipped to verify eligibility and explain the patient's deductibles, co-insurance, and out-of-pocket expenses. For example, the team has standardized the varying (and sometimes cryptic) eligibility responses returned by hundreds of different insurance companies and other payers. Team members give patients the same clear answer — no matter how many ways payers use to describe what their plans will and won't pay for.
Find alternative payment solutions
Another challenge confronting Yale New Haven Health was helping patients find ways to pay for procedures. The preservice team deployed Coverage Discovery, which can find and verify insurance coverage that patients didn't even know they had. As patients register for their procedures, the tool searches for previously overlooked Medicare, Medicaid, and commercial insurances. Patients can sometimes avoid costly self-pay situations, and Yale New Haven Health avoids write-offs and unwarranted charity designations. Also, the preservice team is watching trends in what Coverage Discovery finds so they can spot potential problems earlier and identify payment alternatives sooner.
Make it less painful to receive a bill
It's nearly impossible to achieve pain-free billing, but the confusing terms and codes found on most healthcare statements shouldn't add to the pain. As part of its financial care transformation, Yale New Haven Health started using Patient Statements to combine hospital and physician billing into one easy-to-understand document. It even added customized messages to further explain the procedures and costs. Patients have said that they're happy with the new design.
Give patients a way to be self-sufficient
Patients want an easy, digital way to evaluate options and understand what products and services cost. Healthcare is no exception. Yale New Haven Health uses Patient Self-Service to serve up a self-service portal that gives patients a greater say in their healthcare and connects them to their providers. For example, patients can set up their own payment plans (within parameters set by Yale New Haven Health). It saves time for the patients and the preservice team, which enjoys a reduced volume of customer service calls.
Yale New Haven Health already had a relationship with Experian Health. It was already using Payer Alerts and Collections Optimization Manager to improve back-end revenue cycle operations.
This time around, it focused on preservice processes and added Eligibility, Coverage Discovery, Patient Statements, and Patient Self-Service to its financial care system. These tools have garnered more satisfied patients, to be sure. They've also served as physical expressions of Yale New Haven Health's commitment to excellence. Staff members can take greater pride in their jobs knowing they have the tools to better fulfill their patient-centered mission.
A lot is said about treating the whole person instead of just the disease. By approaching financial care as an important companion to clinical care, Yale New Haven Health has discovered countless ways to answer the question "How can we do better?"
Learn more about Yale New Haven Health's patient financial care transformation. Read the case study.