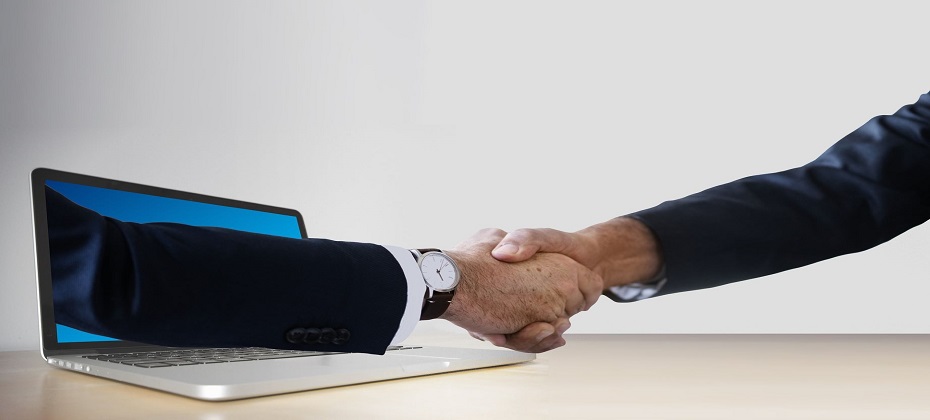 Synergy is the concept that the value and performance of two items combined will be greater than the sum of the separate individual parts. Did you know that AutoCheck® Elite dealer subscribers receive additional functionality if they use the Automotive Intelligence EngineTM (AIE) marketing solution? Read on to learn about the enhanced features you'll receive to make sure you're leveraging all available benefits.
First, let's recap the two solutions
What is the Automotive Intelligence Engine?  This is Experian's marketing solution that leverages our world-class consumer, vehicle, and credit data to provide dealers with market insights, marketing strategies, and powerful audience creation to reach the best consumer prospects with messages that resonate.
What is AutoCheck? AutoCheck is the industrial-strength Vehicle History Report (VHR) that automotive professionals trust to help manage risk and confidently buy and sell more of the right vehicles. The AutoCheck Elite program goes beyond vehicle history, offering dealers valuable insights into the market, vehicles, and the people who buy them – to help dealers sell more cars.
Let's look at how the synergy between AutoCheck Elite and AIE can benefit dealers.
Ease of use in your workflow
You can run an individual AutoCheck vehicle history report from within AIE. There's no reason to log into another system or go anywhere else to access the vehicle history information for a specific VIN.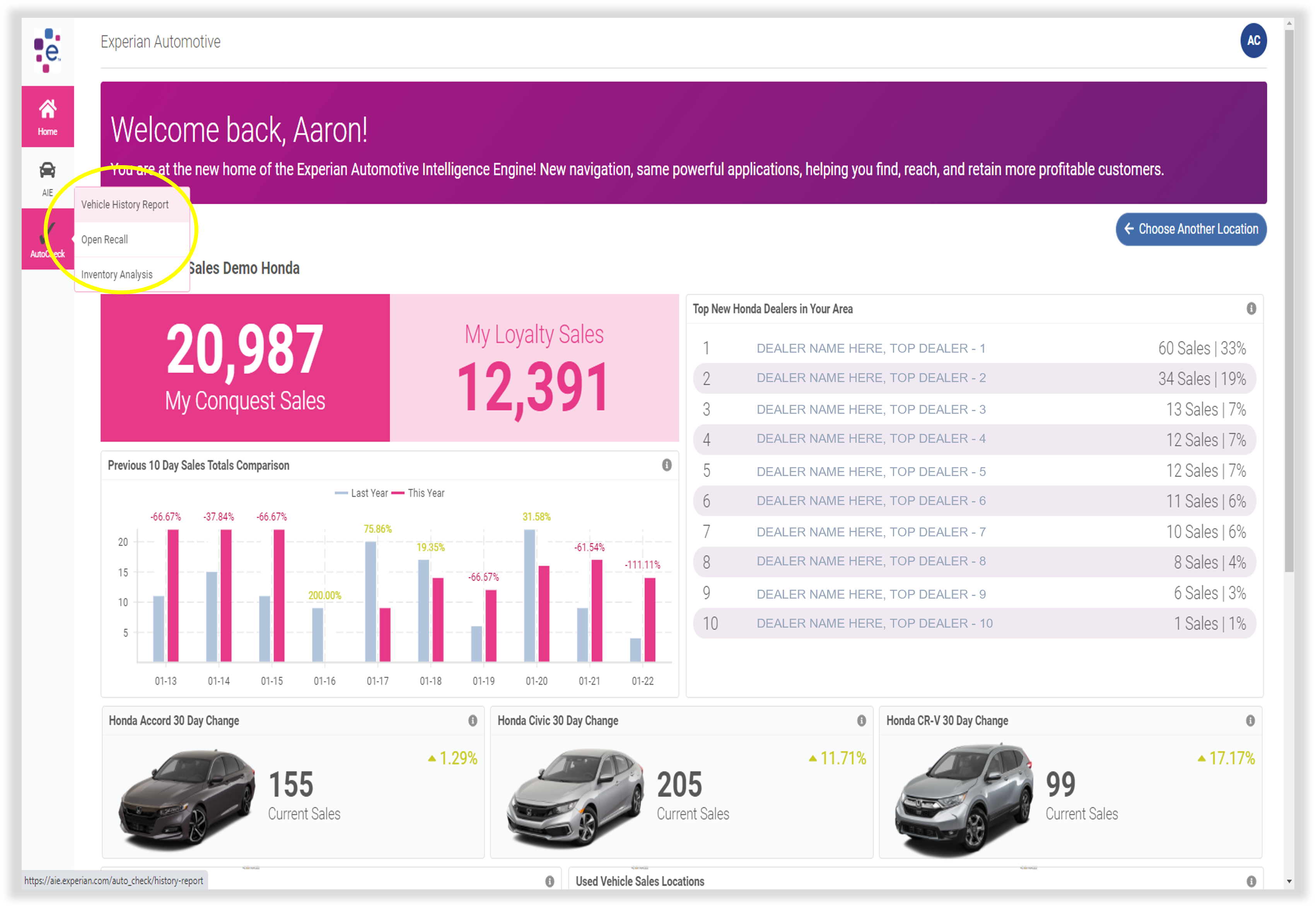 Easily and quickly run open recall reports
Easily access an Open Recall Report for all your listed inventory whenever you need it and as often as you like. Run the report in real-time to learn which of your units have an open recall and what that recall information is: the recall date, the recall detail, and the recall.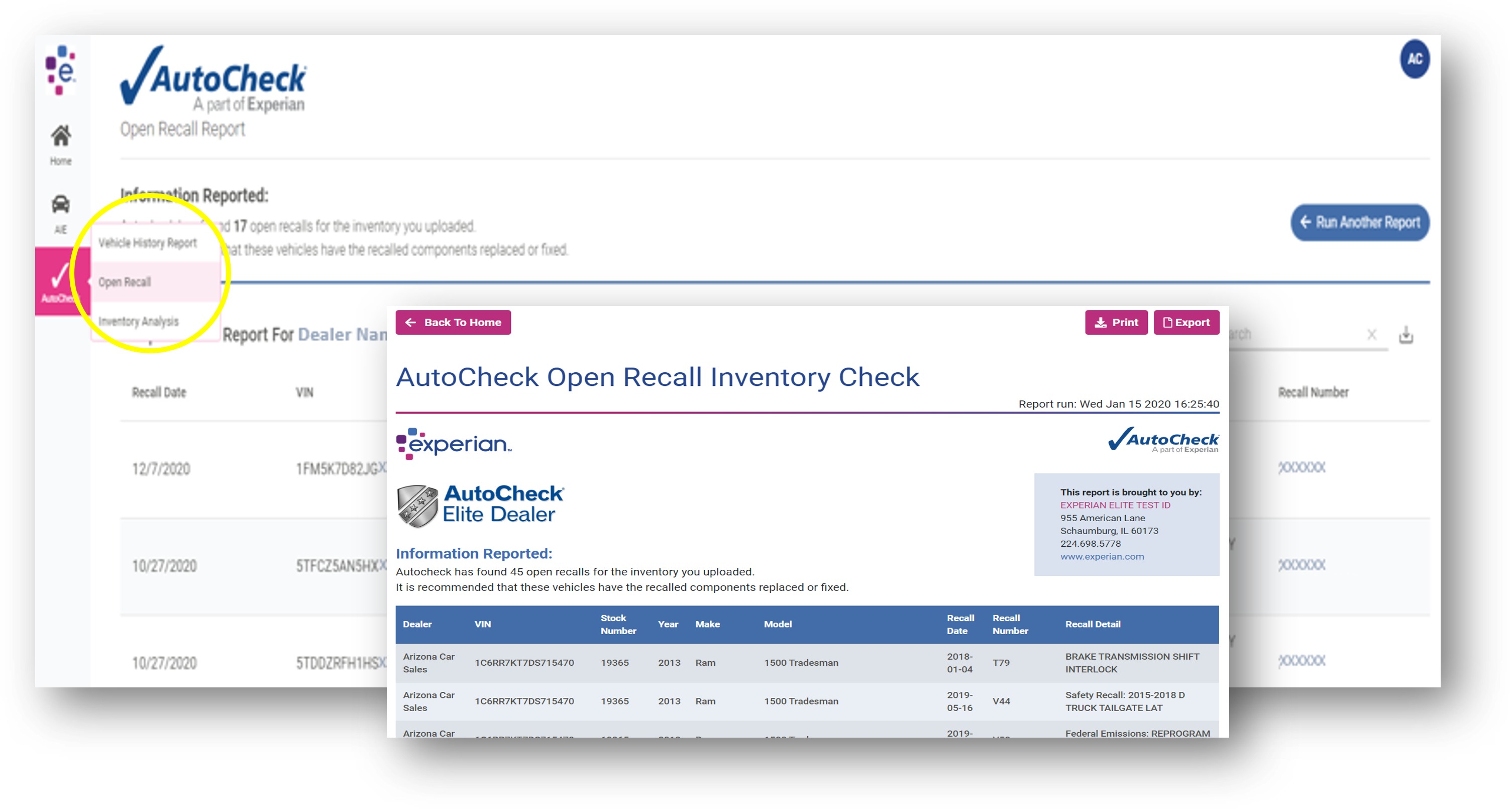 Review inventory analysis and benchmark reports
You can view key performance indicators for every unit of your inventory at-a-glance. For example, what is the AutoCheck Score? Is the vehicle eligible for Buyback Protection? Does the unit have any reported accidents? Does it have single or multiple owners? What are the days of inventory, and how does that compare to the Experian average? (The Experian average is based on inventory for all AIE clients).
You can also learn how your inventory compares to the Experian dealer average inventory. For example, what percentage of your inventory are one-owner units, and by what percentage are you above or below that Experian dealer average?
By combining the power of the Automotive Intelligence Engine with AutoCheck vehicle history data, dealers can receive additional insights into their inventory.  To learn more about AIE check out our blog Automotive Marketing in a Cookieless World  or how to Use Automotive Data Insights to Drive Pre-Order Sales.
In case you missed these recent blogs about AutoCheck, read our case studies: Vehicle Detail Pages with a Free Vehicle History Report Have Higher Lead and Sale Conversion Rates and LexisNexis Helps Manage Risk for National Insurance Company.