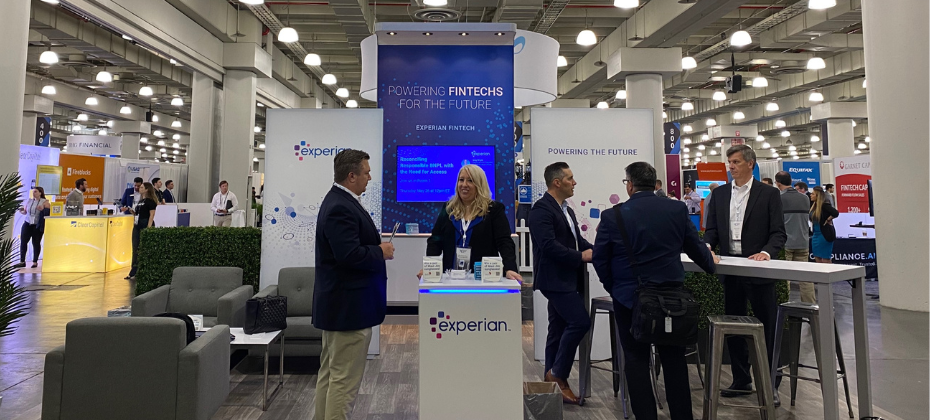 Experian recently attended Fintech Nexus USA, formally known as LendIt Fintech USA, the leading event for innovation in financial services. The event was held at the Javits Center in New York City on May 25-26. This year's event housed over 4,000 attendees, 350 speakers and 225 sponsors. Experian was a proud platinum sponsor and participated in two expert sessions.
Day one
Gasan Awad, Product Management Vice President for Experian Fraud and Analytics, led the session, "Frictionless Fraud Prevention: Fintech's Balancing Act." Gasan was joined by Ibo Dusi, Chief Risk Officer for Revolut, and Ashish Gupta, Chief Risk Officer for LendingPoint, to discuss the growing fraud landscape.
" Fraud is not slowing down; it is getting more complex as customers continue to grow their online and digital usage." Gasan Award
There has been $56 billion in identity fraud losses since 2020, $13 billion stemmed from traditional identity fraud and $43 billion from identity fraud scams.
53% of consumers say security is the most important aspect of their online experience.
During the session, our experts delved into important questions, including:
What fraud and identity-proofing strategies should you consider to prevent sophisticated attacks and balance ease of interactions?
How do you detect fraudsters without disrupting the customer experience?
Want more insight? Access the discussion here.
Learn more about how Experian supports fintechs by visiting our fintech resources page, and how we're helping businesses of all types stay guarded against fraud with our fraud prevention solutions.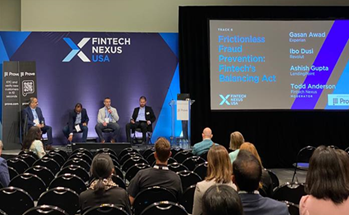 Day two
Greg Wright, Executive Vice President and Chief Product Officer for Experian, joined Afterpay, Sunbit and Jifiti in the session, "Reconciling Responsible Buy Now Pay Later (BNPL) with the Need for Access."  
BNPL industry fast facts:
Last year in the U.S., 45 million Americans used BNPL.
The number of U.S. users has grown 300% since 2018.
Spending in the U.S. was $20.8B in 2021 and is forecasted to grow globally to $1T by 2025.
Real-time data is critical for the BNPL industry. Greg provided insight into what Experian is doing to incorporate BNPL data into the lending ecosystem. Through The Buy Now Pay Later Bureau™, Experian plans to bring transparency to the BNPL and financial services industries. We are currently working with large BNPLs to support data furnishing of BNPL tradelines to the new bureau.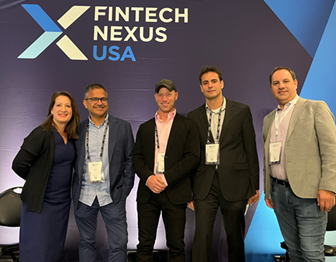 "We figured out a way to work with the BNPL clients to bring BNPL data into the lending ecosystem to where it does not have an immediate impact on your credit score just because you chose to use a BNPL option rather than a credit card," said Greg Wright. 
Typical lending risk models limit the accessibility of financing, but the nature of BNPL dictates that merchants and consumers need instant decision-making. Experian's response to the BNPL finance method is a consumer-friendly solution that supports end-to-end credit risk insights and point-of-sale financing solutions that do not fit into mainstream credit processes and aren't adequately handled by traditional credit scores. This one-of-a-kind specialty bureau allows consumers to benefit from successful repayment behaviors and lenders of all types to drive more inclusive and responsible practices. Additionally, Experian has plans to make BNPL data visible on the core consumer credit profile.
Ready to learn more? Access the discussion here.
Discover how you can bring transparency to the industry with The Buy Now Pay Later Bureau and power innovative fintech lending solutions.