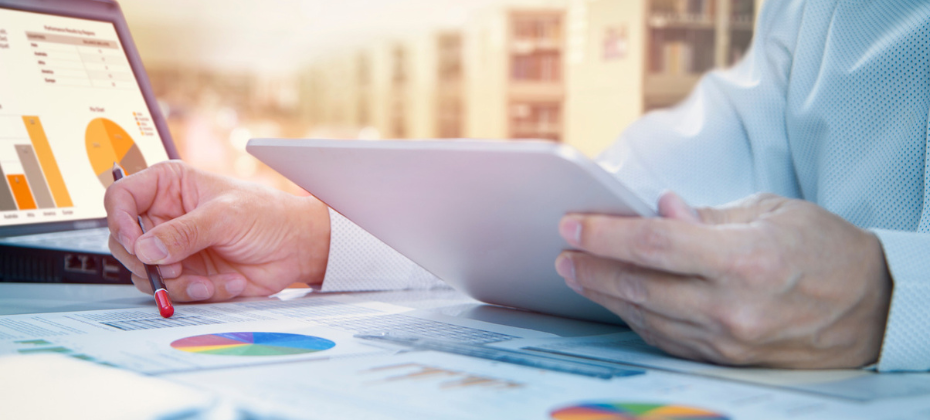 Consumer debt topped $17 trillion in the first quarter of 2023 — an increase of almost $3 trillion compared to 20191 — with challenging inflation levels, increases in consumer demand and low unemployment levels leading consumers to spend.2
A significant portion of mortgages, auto loans and leases, credit card debt and student loans aren't paid on time. Recent data reveals that 2.6 percent of accounts in the U.S. are delinquent1, with 175 million consumer credit reports showing past-due accounts.3 More debt means more pressure on collection agencies, requiring effective strategies to collect on delinquent accounts. Implementing effective debt collection strategies is especially crucial in the face of challenges like staff shortages, regulatory pressures and the declining success of outbound calling.4
The approach to successful debt collection has changed. Debt collectors and agencies that implement these debt collection techniques and debt recovery tools can improve their performance and bottom line.
Debt collection techniques that work
Leverage data
Outdated approaches to collections ignore consumer contact preferences. Research shows that credit card customers with overdue balances prefer to be contacted via email or text (SMS) over phone calls. Among those with low credit scores and balances under $1,000, 56% preferred emails compared to 18% who preferred to be contacted about their delinquent debt over the phone.5 Data analytics allow you to segment customers based on the amount owed, payment histories, credit scores and past behaviors. This information makes it easier to target those most likely to repay their debt and offer personalized, pre-approved debt solutions.
Customers with delinquent debt who preferred digital contact over traditional channels, like phone and mail, were up to 30% more likely to make a payment when debt collectors made contact through a digital channel.4 
By leveraging data and analytics, you can create a contact management strategy that increases efficency and profitability.
Embrace automation
Using digital tools can help streamline the debt collection process. Automation, data, analytics and artificial intelligence (AI) make it easier to create customer profiles and enhance account prioritization.4 Incorporating self-service debt collection options is also essential. Customers want to learn about their options, set up their payment terms and repayment schedules and address their debt at a convenient time via their preferred platform.
Digital approaches can be helpful when recovering payments on accounts that are more than 30 days overdue. Research shows that 73% of customers contacted via digital channels for overdue accounts made at least a partial payment compared with just 50% who were contacted via traditional channels.6 Overall, digital-first approaches have been linked to a 25% increase in the resolution of accounts that are more than 30 days past due, a 15% reduction in collections cost and customer engagement levels that are five times higher than traditional collections methods.7
Investments in automation and other digital tools are necessary to replace outdated methods of debt collection that don't put customers first or place an extra burden on staff.
Prioritize the customer experience
Leveraging data for customer segmentation is not the only way debt collectors can increase recovery rates. Delivering personalized debt solutions that are proactive, fair and customer-focused is also essential to achieving higher recovery returns.5 Predictive analytics provide insight into customer behavior, making it easier to identify those who need additional support and allowing debt collectors to be responsive to their needs.5 Collections used to be a linear process, but with customer migration to digital — with 64% of consumers using more than four devices per day — collectors need to rethink their approach.8
Consumers expect convenient interactions and relevant communications. Debt collectors that prioritize omnichannel communications can make debt repayment more convenient, resulting in improved customer retention. 
Remain compliant
Digital tools have made it easier for debt collectors to connect with consumers, but legal compliance is still essential. In 2021, the Consumer Finance Protection Bureau (CFPB) passed Regulation F  (Reg F) to govern electronic communications for debt collections.
The regulations state that electronic communication, including email, text messages and social media, are allowed with direct consent from the consumer; limits on call frequencies do not apply to electronic communications but contacting consumers at inconvenient times and general harassment are still prohibited. Opt-out notices that are clear and prominent are required in all electronic communications.9 Predictive analytics and process automation can also play a role in minimizing regulatory risk by reducing gaps in the contact strategy and helping debt collectors avoid fines.
Debt collectors face significant challenges in recovering delinquent debt. A digital-first strategy that prioritizes the customer experience while remaining compliant is essential. 
Why partner with Experian
Increased automation, self-service processes and individualized approaches allow you to focus on accounts with the greatest recovery potential while minimizing charge-offs and ensuring compliance. Implementing an efficient and effective collections prioritization strategy can require a lot of work, but you don't have to go at it alone. Experian offers various debt collection solutions that can help optimize processes and free up your organization's resources and agents' time.
1Federal Reserve Bank of New York. "Quarterly Report on Household Debt and Credit." 
2Experian. "Average Consumer Debt Levels Increase in 2022."Published February 24, 2023. Accessed July 31, 2023.
3Consumer Financial Protection Bureau. "Market Snapshot: An Update on Third-Party Debt Collections Tradelines Reporting." Published February 2023. Accessed July 31, 2023.
4McKinsey & Company. "Going digital in collections to improve resilience against credit losses." Published April 29, 2019. Accessed July 31, 2023.
5EY. "Five ways banks can transform their collections processes." Published November 19, 2020. Accessed July 31, 2023.
6McKinsey & Company. "The customer mandate to digitize collections strategies." Published July 29, 2019. Accessed July 31, 2023.
7McKinsey & Company. "Holistic customer assistance through digital-first collection." Published May 21, 2021. Accessed July 31, 2023.
8Consumer Finance Protection Bureau. "1006.6 Communications in connection with debt collection." Published November 30, 2021. Accessed July 31, 2023