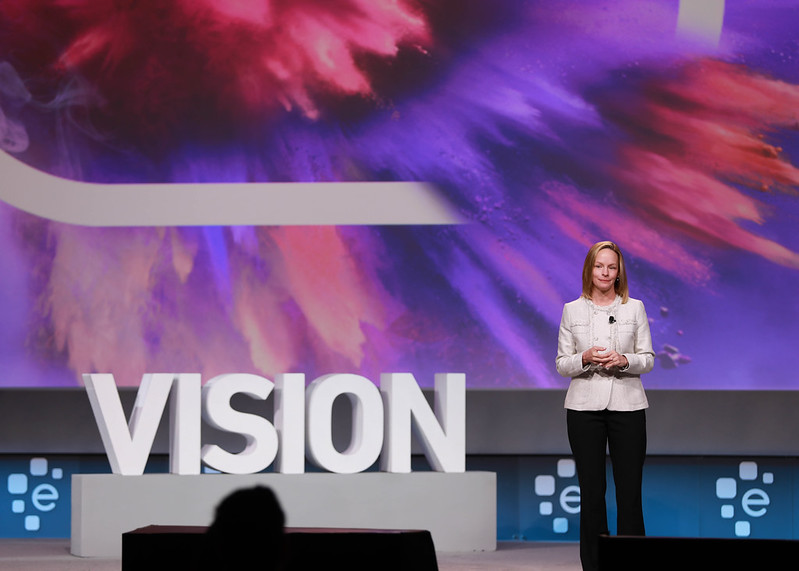 "Disruption has caused enormous amounts of innovation," said Jennifer Schulz, CEO of Experian, North America. "We must continue to be the disruptors in our industry which takes effort, data, technology, bright minds and vision for what the future will be."
Schulz kicked off the 39th Vision conference with a future-focused keynote delivered to a crowd of more than 400 attendees.
Alex Lintner, Group President, Experian Consumer Information Services, talked about the next phase of great, highlighting the digital transformation that has taken place in the generations of the past and the disruption and innovation happening today and in the future.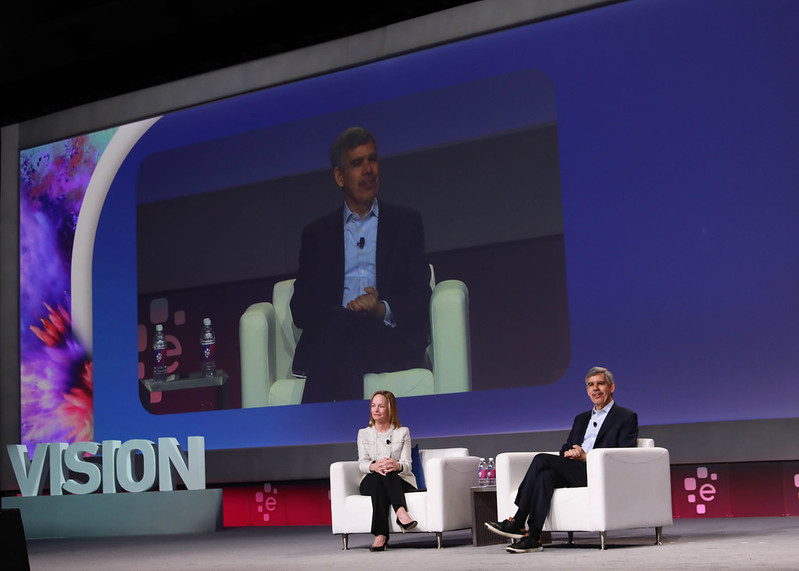 Keynote speaker: Dr. Mohamed A. El-Erian
Dr. Mohamed A. El-Erian, renowned economist and author, President of Queens' College, Cambridge, Chief Economic Advisor at Allianz, Chair of President Obama's Global Development Council and Former CEO and Co-Chief Investment Officer of PIMCO, spoke about the Fed, inflation, negative interest rates and the labor market, as well as the importance of inclusion.
El-Erian, who said he reads the Financial Times religiously, acknowledged that we will make mistakes on the journey as we work to be even more inclusive. To navigate what's ahead, he said we will need resilience, optionality and agility.
"It's important to connect with information, acknowledge the insecurity, in a language people understand, in order to connect," he said.
Session highlights – day 1
The conference hall was buzzing with conversations, discussions and thought leadership.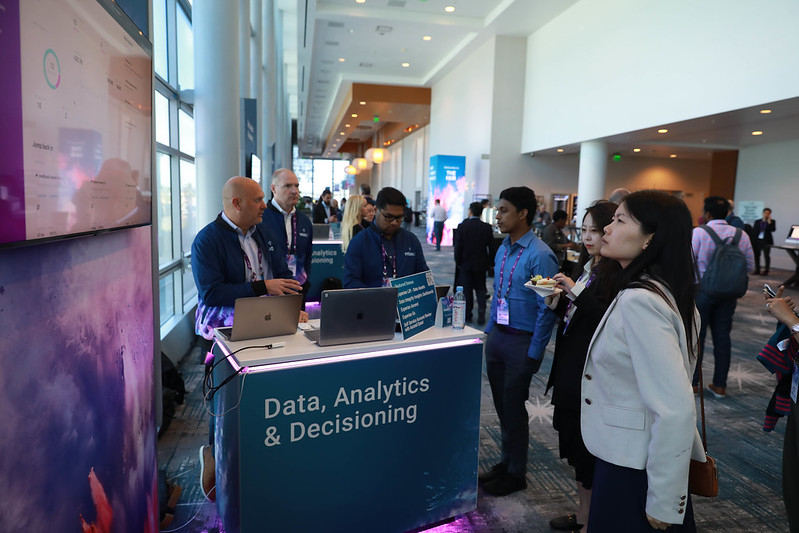 Buy Now Pay Later
A large audience was in attendance for a session that introduced Experian's Buy Now Pay Later Bureau™ and explored how it's the first and only solution of its kind — serving consumers, BNPL providers, financial institutions and regulators.
Identity
Identity is constantly evolving, and while biometrics and authentication may have become ubiquitous, there is much activity around the concepts of eIDs, identity wallets and identity networks. Experian is making identities personal and helping businesses to recognize, manage and connect customer identities in new ways using data, analytics and technology.
Marketing
In today's hypercompetitive world, businesses need to engage the freshest data and increase velocity when it comes to time to market. An average of 120 days won't cut it. Ascend Marketing speeds time to market and helps achieve higher ROI.
Regulatory Landscape
With so much happening at Capitol Hill, a panel of experts from DC discussed a number of topics and proposals (and their impacts), including the defense for risk-based pricing, the impact of suppressing negative data, and trending topics like Buy Now Pay Later and data portability.
All the while, the tech showcase had a constant flow of attendees with demos ranging from data and decisioning to financial inclusion and technology.
This is just the beginning.
And as Schulz said, "There's more to do."
More insights from Vision to come. Follow @ExperianVision to see more of the action.