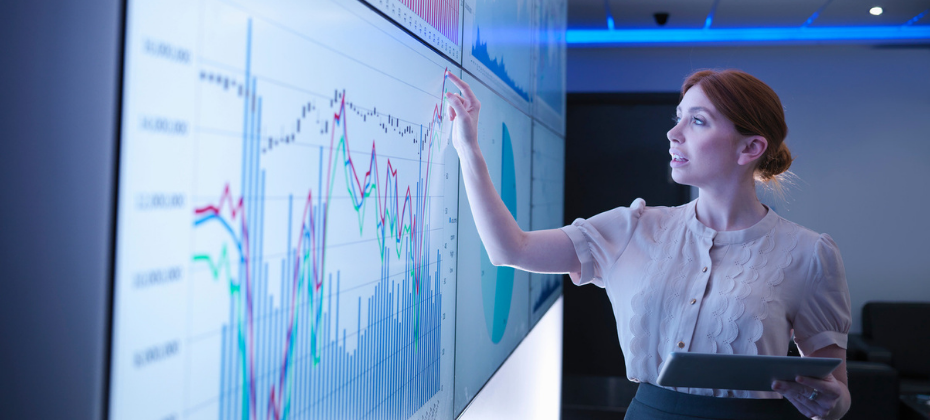 With 2020 firmly behind us and multiple COVID-19 vaccines being dispersed across the globe, many of us are entering 2021 with a bit of, dare we say it, optimism. But with consumer spending and consumer confidence dipping at the end of the year, along with an inversely proportional spike in coronavirus cases, it's apparent there's still some uncertainty to come. This leaves businesses and consumers alike, along with fintechs and their peer financial institutions, wondering when the world's largest economy will truly rebound.  
But based on the most recent numbers available from Experian, fintechs have many reasons to be bullish. In this unprecedented year, marked by a global pandemic and a number of economic and personal challenges for both businesses and consumers, Americans are maintaining healthy credit profiles and responsible spending habits. While growth expectedly slowed towards the end of the year, Q4 of 2020 saw solid job gains in the US labor market, with 883,000 jobs added through November and the US unemployment rate falling to 6.7%. Promisingly, one of the sectors hit hardest by the pandemic, the leisure and hospitality industry added back the most jobs of all sectors in October: 271,000. Additionally, US home sales hit a 14-year high fueled by record low mortgage rates. And finally, consumer sentiment rose to the highest level (81.4%) since March 2020. Not only are these promising signs of continued recovery, they illustrate there are ample market opportunities now for fintechs and other financial institutions.  
"It's been encouraging to see many of our fintech partners getting back to their pre-COVID marketing levels," said Experian Account Executive for Fintech Neil Conway. "Perhaps more promising, these fintechs are telling me that not only are response rates up but so is the credit quality of those applicants," he said. 
More plainly, if your company isn't in the market now, you're missing out. Here are the four steps fintechs should take to reenter the lending marketing intelligently, while mitigating as much risk as possible.  
Re-do Your Portfolio Review
Periodic portfolio reviews are standard practice for financial institutions. But the health crisis has posted unique challenges that necessitate increased focus on the health and performance of your credit portfolio. 

If you haven't 

done so 

already, doing an analysis of your current lending portfolio is imperative

 to ensure you are minimizing risk and maximizing profitability

. It's important to understand if your portfolio is overexposed to 

customers in a particularly hard-hit industry, i.e. 

entertainment, 

or 

bars and restaurants.

 

At the account level

 there may be opportunities to reevaluate customers based on a different risk appetite or credit criteria and a portfolio review will help identify

 which of your customers 

could benefit from 

second chance opportunities they may not have otherwise been able to receive.

Retool Your Data, Analytics and Models


As the pandemic has raged on, 

fintechs

 have realized many of the traditional data inputs that informed credit models and underwriting may not be giving the complete picture of a consumer. Essentially, a 720 in June 2020 may not mean the same as it does 

today

 and 

forbearance periods have made payment history and delinquency

 less predictive of future ability to pay

. 

To stay competitive, 

f

intechs 

must make sure the

y

 have access to the freshest, most predictive data

. This means adding alternative data and attributes to your 

data-driven decisioning strategies as much as possible. Alternative data

, like income and employment data

,

 works to enhance your ability to see a consumer's entire credit portfolio, which gives lenders the confidence to continue to lend – as well as the ability to track and monitor a consumer's historical performance (which is a good indicator of 

whether or not

a consumer has both the intention and ability to repay a loan).

Re-Model Your Lending Criteria 


One of the many things the global health crisis has affirmed is the ongoing need for the freshest, most predictable data inputs. But even with the right data, analytics can still be tedious, prolonging deployment when time is of the essence. Traditional models are too slow to develop and deploy, and they underperform during sudden economic upheavals. To stay ahead in times recovery or growth, 

fintechs

 need high-quality analytics models, running on large and varied data sets that they can deploy quickly and decisively.

 

Unlike 

many banks and traditional financial institutions

, 

f

intechs

are positioned to nimbly take advantage of market opportunities. Once your models are performing well, they should be deployed into the market to actualize on credit-worthy current and future borrowers.

Advertising/Prescreening for Intentional Acquisition


As 

f

intechs look to re-enter the market or ramp up their prescreen volumes to pre-COVID levels, it's imperative to reach the right prospects, with the right offer, based on where and how they're browsing. More consumers than ever are relying on their phones for browsing and mobile 

banking

, but

 aligning messaging and offers across devices and platforms is still important. 

Here's where data-driven advertising becomes imperative to create a more relevant experience for consumers, while protecting privacy.  
As 2021 rolls forward, there will be ample chance for fintechs to capitalize on new market opportunities. Through up-to-date analysis of your portfolio, ensuring you have the freshest, predictive data, adjusting your lending criteria and tweaking your approach to advertising and prescreen, you can be ready for the opportunities brought on by the economic recovery. How is your fintech gearing up to re-enter the market?