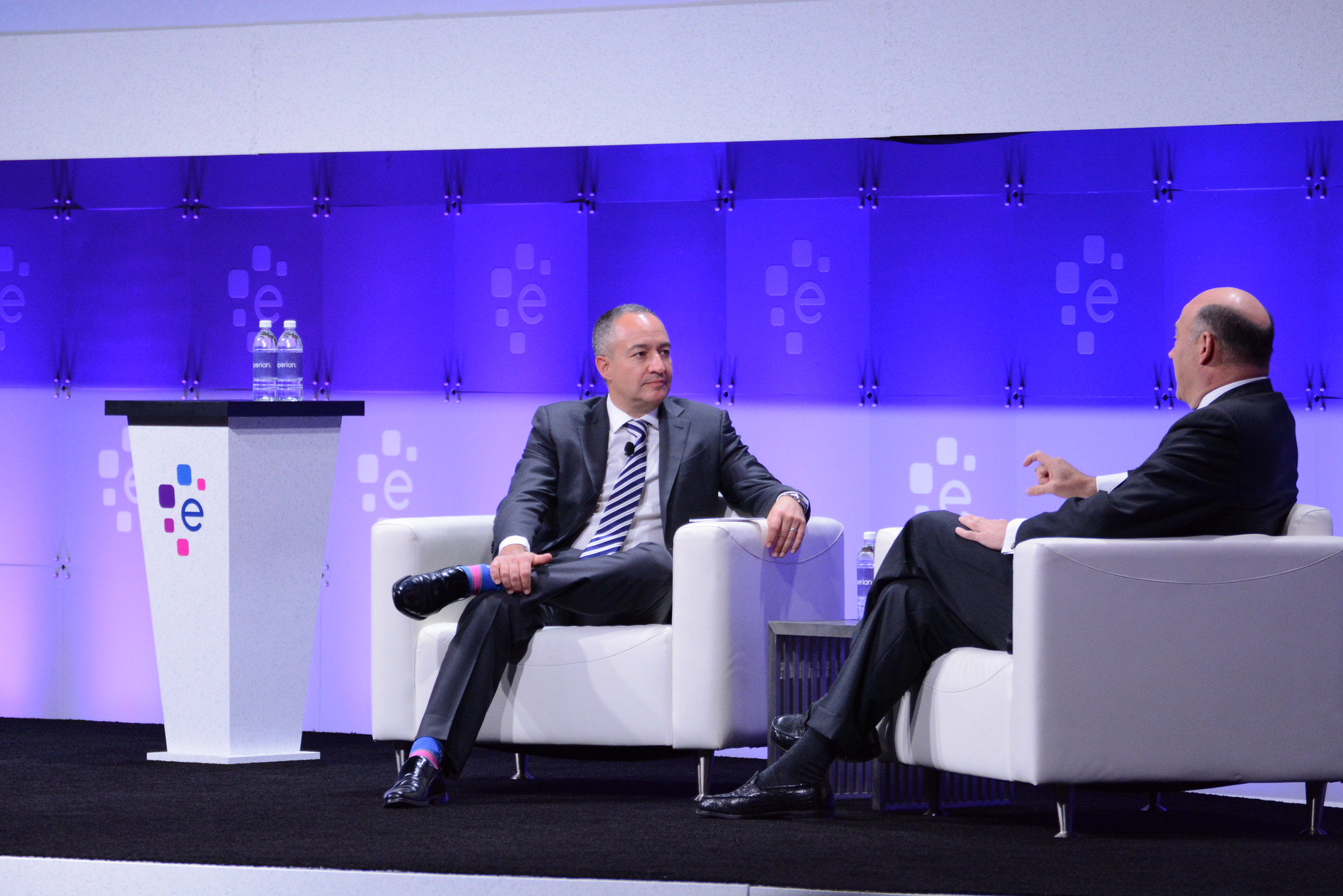 "Experian is transforming our business from a traditional credit bureau to a true technology and software provider," said Craig Boundy, CEO of Experian, North America, as part of his opening remarks Monday morning to kick off the 2019 Experian Vision Conference.
"We are committed to working as a force of good."
Covering the themes of financial inclusion, giving consumers control of their lives and better outcomes, a digital-first society, and the latest trends in fraud and security, Boundy addressed a crowd of over 850.
Alex Lintner, Experian's Group President, gave a quick history of the past 3,000 years, from the first credit card, to the addition of wheels to a suitcase, to the iPhone and artificial intelligence.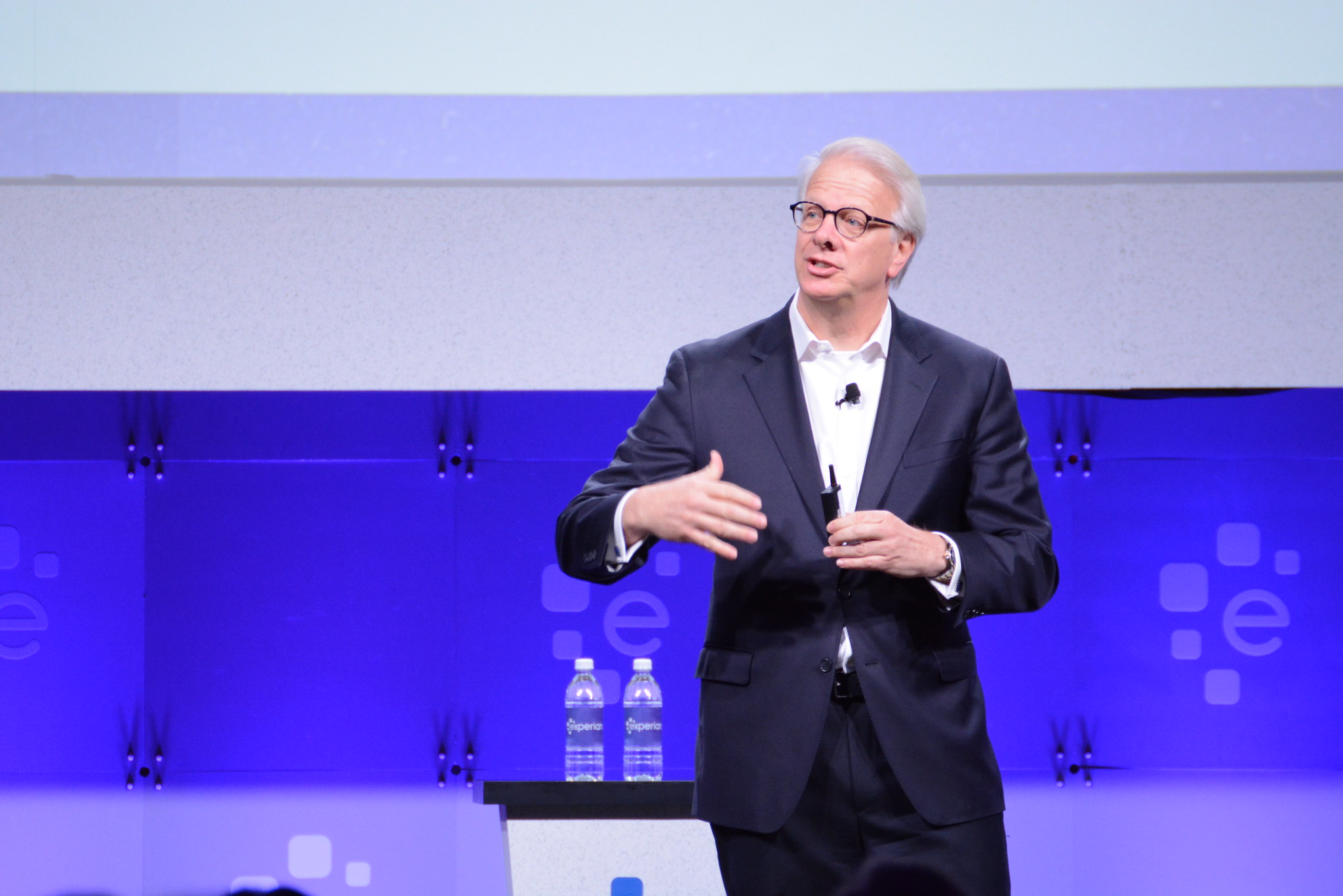 "Innovation is not invention," Lintner said. He gave the example of the iPhone and how a tear down analysis revealed there were no new elements; however, it was the translation of an idea into a good or service that benefited everyone (as the entire audience raised their hand when asked who had a smart phone).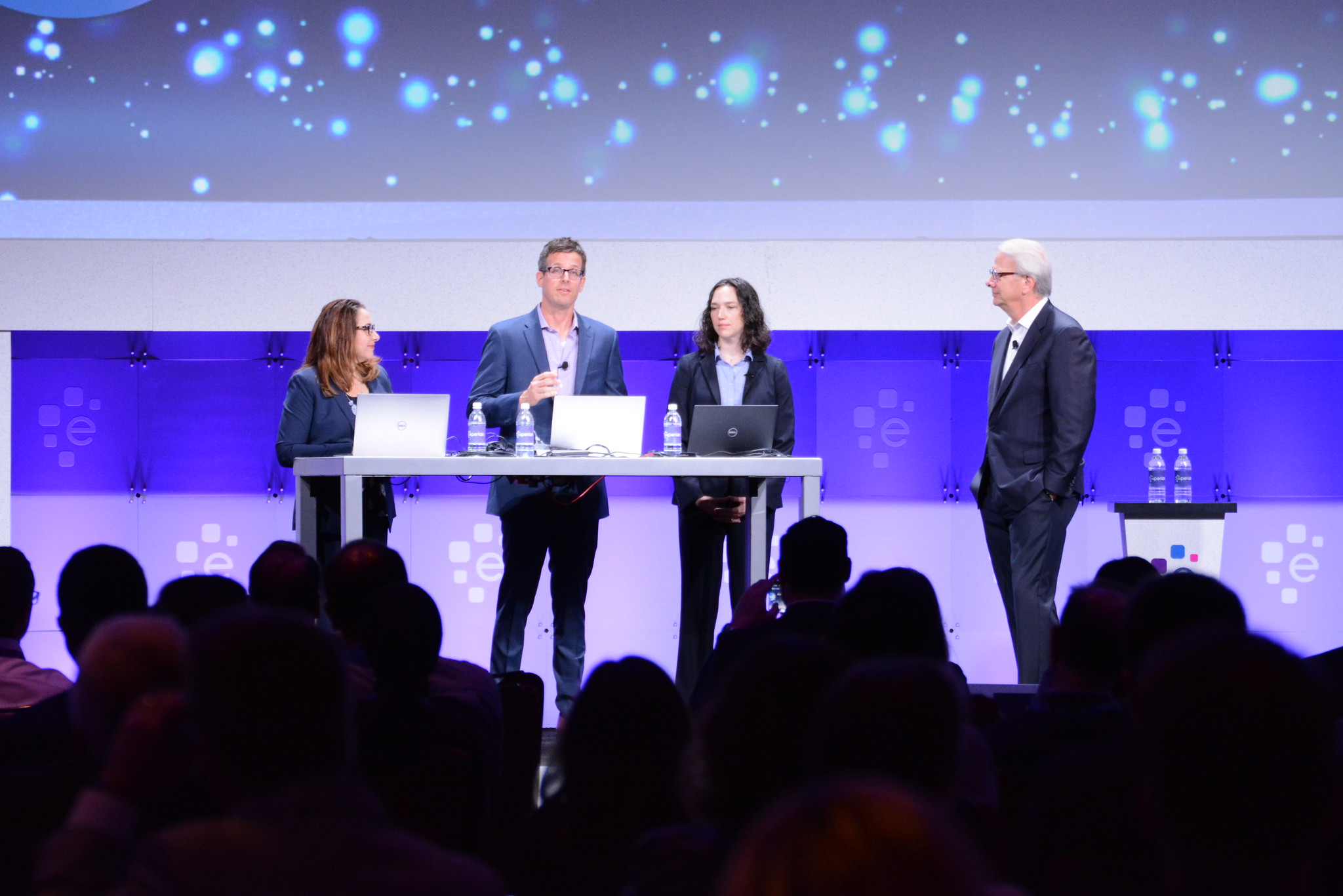 Lintner's mainstage presentation also featured three live demos, including how the Ascend Technology Platform takes complex model building and outputs from days and weeks to a few clicks, to the incorporation of Small Business Financial Exchange (SBFE) data into the Ascend Analytical Sandbox (incorporating more than 17 years of small business tradeline data and 150 predictive attributes) and lastly, Experian Boost, which according to a live tracker, has boosted consumer credit scores by a total of 3.2 million points, as of this morning, since its launch eight weeks ago.
Keynote Speaker: Gary D. Cohn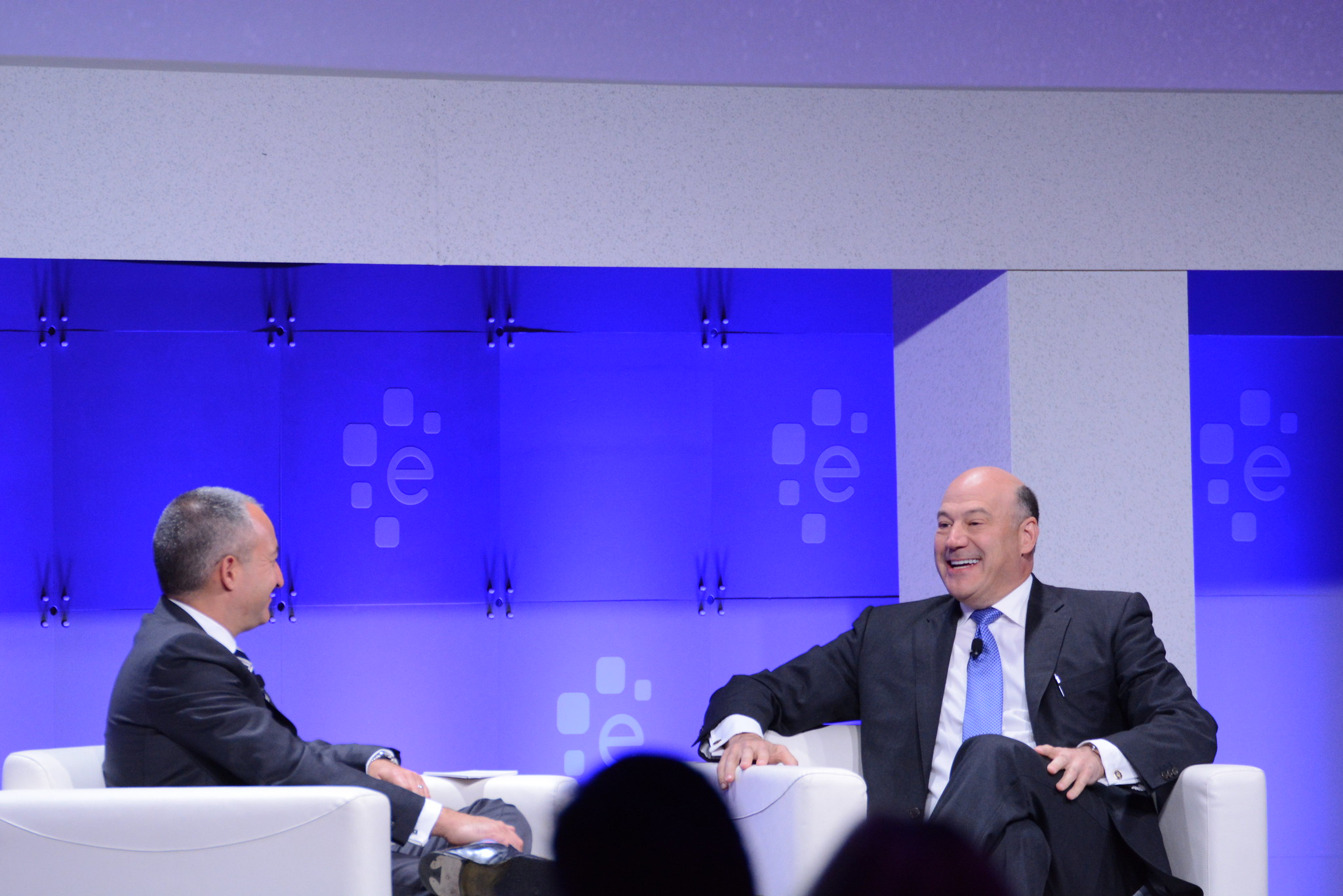 Gary D. Cohn, Former Director of the U.S. National Economic Council, was Monday morning's keynote speaker. He weighed in on the domestic and global economy, policy issues, financial institutions' responsibilities and some of his predictions.
Cohn brought attention to the ever-changing financial services space, including new forms of encryption and the world of biometric security, calling the financial services industry the "tip of the spear" when it comes to the digitization of the world.
Session Highlights – Day 1
Machine Learning
From the building blocks of neural networks to artificial intelligence, machine learning has been used in the areas of financial services that do not have adverse actions – think fraud, ID, collections. As we look to harness machine learning for models and other spaces (including adverse action), it's important to delineate descriptive data (what's happening now); predictive data (what's happening in the future); prescriptive data (what am I going to do now); and cognitive data (are we asking the right question?). In addition, it's necessary to address the five advanced analytic drivers including customer experience, cost, risk and loss, growth and compliance.
Home Equity & Lending
US macroeconomic trends show consumer confidence is still on an upward trend. While investor confidence is a little volatile, the GDP remains strong (though slightly slowing down) and unemployment is low and forecasted to remain low. Since 2006, the US hasn't returned in the HELOC space. Mortgage and personal loans are up 20% and 13% respectively, while mortgages have dropped 1% and HELOCs have dropped 2%. With an estimated market potential of over $700 billion, HELOCs may be an untapped credit line given the strength of the economy.
Identity Evolution
From dumpster divers, aka pulling receipts out of dumpsters behind businesses, to today's identity-based authentication, there's been an evolution of how identity is defined as well as its corresponding risks. According to Experian's Global Fraud & Identity Report, 74% of consumers value security as the most important part of the online experience (over convenience and personalization). However, 74% of consumers abandoned a shopping session that required too much information, and 72% of consumers said they were willing to share more data if it meant a seamless experience. What does this mean? Consumers want it all. Identity today now includes proxies and activity, which can also mean greater risk. Because of aggregators and other associated entities acting on a consumer's behalf, there are lots of nuances that will need to be looked through.
Consumer-Permissioned Data
In order to be more consumer-centric, there are four levers through which consumers are given control: data accuracy, knowing their financial profile, the ability to improve their scores (via Experian BoostTM and UltraFICOTM) and protecting consumers when they permission access to their identity credentials. Using Experian Boost, consumers have seen an average increase of 13 points for consumers with positive changes. Additionally, using alternative credit data, financial institutions can score more people and score more accurately. One hundred million consumers could gain greater access to credit with consumer-permissioned data sources.
—
Meanwhile, the tech showcase featured over 20 demos covering alternative data, digital credit marketing, consumer empowerment, fraud and identity, integrated decisioning and technology.
More insights from Vision to come. Follow @ExperianVision and #ExperianVision on Twitter to see more of the action.