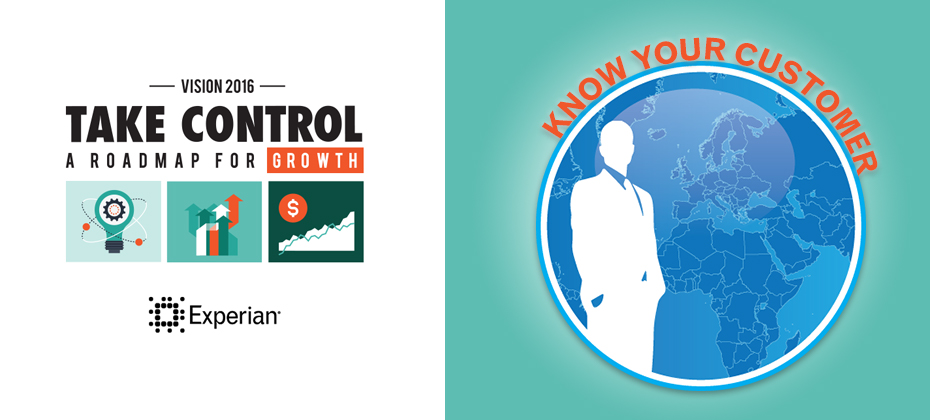 Businesses are looking to international markets to fuel growth, but meeting regulatory requirements across the globe poses significant challenges. Changes in Anti-Money Laundering (AML) and Know Your Customer (KYC) requirements are evolving at break-neck speed. In the past few years, financial institutions and corporations have incurred billions of dollars in fines, reputation damage, and even the possibility of criminal prosecution for not enforcing adequate regulatory controls.
KPMG found that 70 percent of its respondents had received a regulatory visit within the past year focused on KYC and total investment in AML had increased by an average rate of 53 percent. As large as this additional investment may seem, there may be an even bigger cost to doing regulatory compliance the right way. For many businesses the customer experience is the biggest casualty of implementing a robust KYC program.
In their Vision 2016 breakout session "Know your customer, meeting commercial requirements in a global marketplace," Greg Carmean, Experian senior product manager, will be joined by Adel Shrufi, software development manager at Amazon Transaction Risk Management Systems.
They will discuss:
• How to streamline compliance to optimize the client experience
• How to evaluate and select the best vendors to reduce compliance costs and operational vulnerabilities
• What businesses need to consider to ensure successful launches in new international markets
Watch our session preview video below:
We'll look forward to seeing you as we provide a road map for growth at this year's Vision conference.