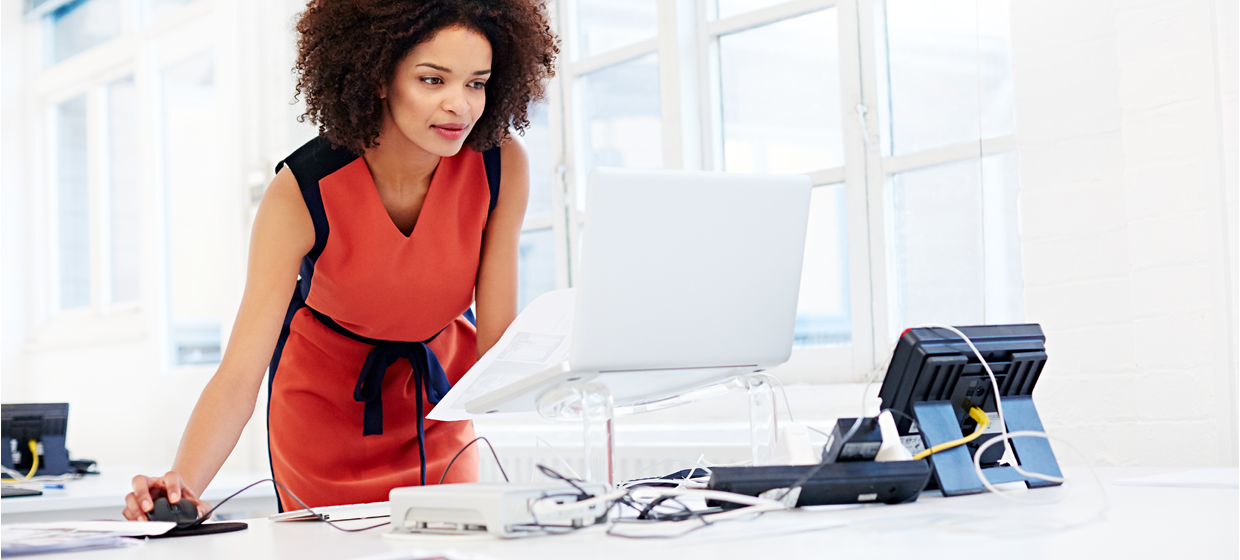 "Is this claim valid? How much is our financial responsibility?" These are the two big questions payers want to answer when adjudicating healthcare claims. Huge amounts of patient information, clinical data, diagnostic and billing codes, and policy specifications must be analyzed and cross-checked to verify that the right amount is paid to the right party. It's a complex process. Even the smallest error can result in a claim being rejected or denied, dragging out payment timelines and eating up provider profits. That's why healthcare providers should reevaluate their claims adjudication process.
Experian Health is pleased to announce that we've ranked #1 in Claims Management and Clearinghouse, for our ClaimSource® claims management system, according to the 2023 Best in KLAS: Software and Professional Services report.
For providers, the goal is to submit clean claims the first time. As healthcare leaders know, that's a growing challenge. Many rely on legacy claims management systems that are increasingly ill-suited for protracted communications between payers and providers, tracking changing payer requirements, and handling complex multi-source data. These outdated processes have expensive consequences, prompting many to explore the power of automation and smarter claims management software.
In June 2022, Experian Health surveyed 200 revenue cycle decision-makers to understand the current state of claims management. Watch the video to see the results:

Understanding and optimizing the claims adjudication process can help providers identify opportunities to leverage automation, eliminate error-prone manual work and streamline claims management to increase the likelihood of being paid in full.
What is claims adjudication?
Claims adjudication is the process by which insurance companies review healthcare claims and decide whether they will pay the claim in full, pay a partial amount, or deny the claim altogether. If more information is needed, the claim will be rejected and marked as "pending."
Claims will only be reimbursed if billed services are covered under a patient's health plan and claims are submitted according to the payer's stated requirements. It's up to providers to verify a patient's enrollment and coverage status and determine whether referrals or prior authorizations are required before providing care. Failure to do so can lead to delays and lost revenue.
Claims will be partially paid or denied if the insurer determines that some or all billed services fall outside their financial responsibility. This decision is based on coding rules set out in payer policies and will be explained in an Explanation of Benefits statement. In 2019, data from the Kaiser Family Foundation showed that around 18% of claims were denied because the claim was for excluded services. The remainder were denied because of missing prior authorizations, submission errors, missed deadlines and other process issues. Denial rates vary wildly between payers and states.
Given the financial consequences, it's vital that providers submit "clean" claims every time. Every detail of the claim must be correct, from patient information and diagnosis codes to file formats and timing of submission. Here are five steps organizations can take to ease the administrative burden and navigate the claims adjudication process more efficiently:
Step 1: Invest in automation
The Council for Affordable Quality Healthcare (CAQH) has reported that automation could yield massive cost and time savings for healthcare providers: electronic claims submission could save the medical industry $1.7 billion each year compared to manual processing, while automation could save 22 minutes per claim status inquiry. For organizations processing thousands of claims each month, under continuing staffing pressures, these figures add up to a much healthier revenue cycle.
Automation-based tools can streamline the claims adjudication process for both payers and providers. Payers can reduce paperwork, accelerate adjudication and optimize decision-making using interoperable data. For providers, software-led workflows can prevent data errors and duplication, verify patient identities, track payer policy changes and assign tasks to the right specialist.
An integrated claims ecosystem might include tools such as Claim Scrubber, which help providers achieve better first-time pass-through rates by automatically checking each pre-billed claim for errors, to optimize staff time and reduce undercharges. Another example is Enhanced Claim Status, which helps providers spot and fix potential problems with submitted claims before the Electronic Remittance Advice or Explanation of Benefits are processed. These tools can exchange data with other automated revenue cycle and patient access solutions for a more efficient and organized process overall.
Step 2: Prevent delays with front-end edits and coding checks
During claims adjudication, payers will compare claims data to payer edits, to make sure billed services are coded correctly. Providers must therefore keep pace with current coding requirements and the universal, local and payer-specific edits that apply. Payers use software programs such as the Medicare Code Editor and Outpatient Code Editor to run automated checks – so it makes sense that providers should automate claims edits at their end too.
If claims are not correct the first time, they'll fail the payer's initial automated review, and may be denied or pushed into a queue for manual review by a claims examiner, leading to inevitable delays. Front-end claims editing tools can find errors that might prevent reimbursement, such as missing prior authorization or coordination of benefits codes.
By detecting errors before claims are submitted, tools like ClaimSource allow providers to fix mistakes upfront, rather than dealing with them post-denial. ClaimSource coordinates federal, state and commercial payer edits, alongside customized provider edits to help hospitals and physicians eliminate avoidable errors and remove the risk of delay.
Step 3: Streamline record-keeping and data management
If providers don't have robust data management systems, the job of submitting accurate claims will be much harder. Many claims are rejected because of incorrect or missing patient data: if the name on the attached hospital discharge form doesn't exactly match the name the payer has on file, then of course the claim will be denied. This would be far less likely to happen with electronic medical records, held together with a Universal Patient Identifier (UPI), than with a manual system.
Like UPI, all of Experian Health's data and record management solutions are designed with accuracy, interoperability and "findability" in mind (because complete data isn't useful if users can't find it when they need it). Data is held in the exact same standardized format, regardless of where it originated. Staff and applications work off the same accurate data, without needing to reformat or input data from scratch, which can lead to typos, mismatched records and duplicate information.
Electronic record keeping also gives staff timely visibility and insights into their claims adjudication and management processes. Automated claims workflows and trackers such as Denial Workflow Manager show staff exactly where each claim is in the adjudication process, ensuring they don't miss a beat when prioritizing, tracking and reviewing denials. It can also be integrated with ClaimSource and Enhanced Claim Status, to make it easy for staff to monitor claims, denials and remits in one place.
Step 4: Communicate clearly and securely with patients
One crucial piece of the puzzle hasn't been mentioned yet – the patient. While providers can take steps to verify patient information, patients themselves can help prevent errors and delays during the claims adjudication process by submitting accurate and timely information when required. With much of the patient journey moving online, more patients are scheduling and registering for care online. Each digital touchpoint is an opportunity to check that their information remains current and matches data already on file. Given that incorrect patient information causes so many claims to fall at the first hurdle, it's worth getting digital patient access right.
A 2020 umbrella review confirmed that electronic patient portals help improve efficiency when patients find and correct errors. If a patient logs on to their patient portal and spots an error in their address or medication record, they can get it fixed quickly, and possibly prevent that same error from being inherited by a claim later down the line. Portals are also a route to better communication between patients and providers during the claims adjudication process, for example, by keeping patients in the loop as to the progress of their claims. This creates a better patient experience and eases pressure on call center staff by removing the need for multiple time-consuming phone calls.
Providers looking to leverage patient portals in these ways can also use automation to ensure safe and secure portal access.
Step 5: Aim for a standardized approach to claims adjudication
There's a case for moving toward a more standardized approach to claims adjudication across the industry. Inconsistencies in how different payers ask for claims to be submitted means providers must spend hours reformatting, recoding, and re-checking claims data to make sure they meet each payer's specifications.
Given the advantages of automation for both providers and payers, it makes sense to adopt solutions that are integrated and aligned. For example, Experian Health's online prior authorization software pulls updates directly from payer websites, so providers aren't left a step behind as is often the case with manual systems. With the automated interface, they know they're looking at the most up-to-date changes and can communicate much more effectively with payers. The software connects with other claims management tools such as ClaimSource, which scans for any authorization-related omissions before claim submission.
This also speaks to the importance of using a single vendor across as much of the patient journey as possible. Using a trusted vendor can help providers consolidate and standardize data across each step in the claims management process, for a more efficient and robust revenue cycle. This is what Experian Health aims to deliver – and why a 2022 Black Book vendor survey identified Experian Health as the top claims vendor for hospitals for the second year in a row.
Find out more about how Experian Health's Healthcare Claims Management products can support a more streamlined claims adjudication process.