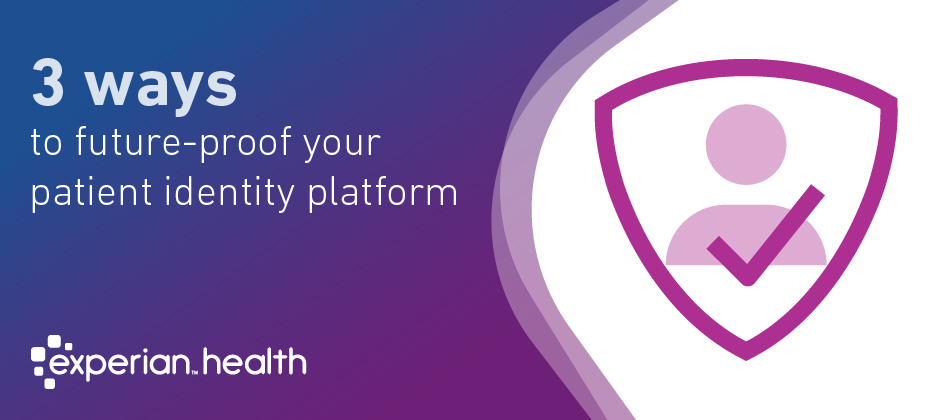 It's amazing to look back at how far medical science and digital technology have come – and how those two worlds are increasingly intertwined. Ten years ago, the idea of managing your healthcare bills or making appointments through an app on your phone would have been unthinkable. Now we take it for granted!
But having all these tools at our fingertips means there's more data being shared between different services and platforms. As a healthcare provider, you might be accessing and sharing patient data multiple hospitals, primary care services, pharmacies, patient portal providers, payers and more. It's vital to make sure that data is accurate.
Research by RAND Corporation revealed that between 8-16% of patient records are duplicates. Trying to provide care on the basis of unreliable data is inefficient and expensive for providers, who lose staff time and revenue trying to match up records and reconcile the data on file with the patient in front of them. According to RAND, a mid-size health system absorbs as much as $96 for each duplicate.
What this means for patients is even more worrying. According to the US National Institutes of Health, "195,000 deaths occur each year because of medical errors, with 10 of 17 being the results of identity errors or wrong patient errors."
In a value-based system where patients are covering more of the costs themselves, the financial impact of having unnecessary repeat tests or longer-in-patient stays due to delayed treatment is an added pain.
Currently, standard health IT products have some catching up to do, as only 10% of duplicates are spotted. But looking ahead, the future of patient identities is promising.
Unique patient identifiers are key to unlocking value-based care
The twin trends of value-based care and healthcare consumerism are bumping up patient expectations. They expect a seamless experience. They expect their records to be updated immediately. They're confused when one department doesn't have access to information that was just shared with another. And they definitely don't want to see different services working off different versions of the same record.
The answer for many high-performing health systems is to introduce unique patient identifiers (UPIs). This allows a patient's record to follow them throughout their healthcare journey, ensuring that at every touchpoint, clinical and admin staff are confident in the accuracy of the information they hold.
But transitioning to any new system can involve a bit of culture shock for those involved, and so careful planning is essential. What steps can providers take to make sure they implement a patient identity management strategy that's built to last?
How to future-proof your patient identity platform
1. Make sure everyone's on board with the plan
First, whatever solution you're using to manage patient records, it's essential that your patients, staff, payers and any other parties involved all buy in to the new approach. Changing the way you handle data and introducing new digital tools such as UPIs can often call for a mindset shift in the way your team and consumers think about data.
Be sure to communicate the benefits of UPIs to patients, payers and staff. For example, UPIs can:
improve patient safety, by preventing duplicate and inaccurate records
lower healthcare costs, by eliminating inefficiencies and errors
safeguard patient privacy, by keeping records secure
create a better patient experience, by supporting patient-centered care
help staff access up to date information about their patient's healthcare situation
2. Choose a UPI system that works within and outside your network
Some providers use hospital- or practice-based patient identifiers, where a master patient index is used to link all versions of a patient's record held within a single organization. An enterprise master patient index (EMPI) does the same, but across several facilities or services.
A cross-enterprise solution makes it much easier to manage patient identities across your entire network, without having to wrangle disparate records that don't interface well with each other. When this system is based on 'referential matching', which uses wider data sources and UPIs to build a more connected and accurate data ecosystem, you'll get a much more complete view of your patients and far fewer inaccuracies.
3. Use data analytics to improve decision-making
UPIs bring another advantage: they enable you to analyze health, credit and consumer data for a single patient, giving you useful insights about your patient population as a whole. A network of interoperable data can help you spot trends in the social and economic factors that affect health and wellbeing, so you can target your resources more effectively.
As the world of public health data matures, it's highly likely that UPIs will become the norm. Data-sharing remains a challenge, but by using digital tech to your advantage, you can improve the way patient records are managed in your health ecosystem.
Learn more about how UPIs could help close the patient data gap in your organization.