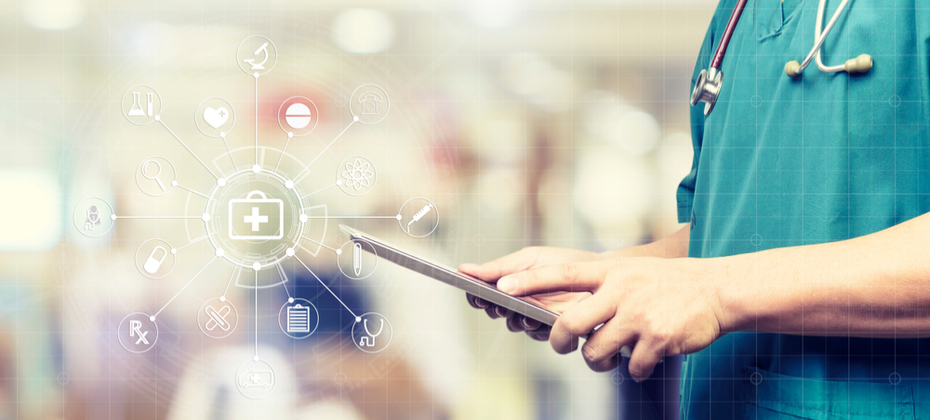 In a recent healthcare information technology survey, more than 40 percent of chief information officers identified patient matching as healthcare's top IT concern. And though a quarter of the respondents admitted it wasn't a current priority for their organizations, they did say that it very much should be.
There's no shortage of reasons why, but the most pressing is the need to reduce medical errors, which account for over 250,000 deaths in the United States every single year. Case in point: Seventeen percent of CIOs acknowledged that errors in matching data with the right medical identities have led directly to adverse outcomes for patients.
The numbers speak for themselves: Healthcare organizations must find more effective ways to manage the data within their networks. That begins with building a robust medical database that not only hoses data, but also knows how to match it with the proper patients.
How robust EMPIs streamline workflows
An enterprise master patient index (EMPI) is a database that can help you clean up your data and eliminate duplicate and inaccurate records. It uses algorithms to match exact data elements among disparate records, as well as elements that fall within an acceptable range of possible compatibility.
Using technology that can apply an algorithm of probabilistic and referential matching methodologies will allow healthcare organizations to expand beyond the limitations of conventional single methodology matching, as both probabilistic and referential matching techniques provide a higher degree of likeliness.
The system assigns these data points to unique identities that follow patients throughout the organization. Any new data generated within the network is also attached to this identity, meaning physicians, specialists, pharmacists, and other members of the patient's care team can access and update it as needed.
EMPI support tools and unique patient identities are building blocks toward creating a healthcare ecosystem that's truly interoperable. According to an April 2018 survey by Black Book, hospitals with an EMPI report "consistently correct patient identification at an overall average 93 percent of registrations and 85 percent of externally shared records among non-networked providers."
Unfortunately, not all healthcare systems possess the IT infrastructure to support these programs. And as long as some organizations fail to integrate similar platforms, providers won't reap the benefits of industry-wide interoperability — and patients will continue to suffer. Whether it's a frustrating billing mix-up, privacy breach, or a detrimental (or even fatal) misdiagnosis, many errors can be successfully prevented with an EMPI.
Filling in the holes
The goal of such a system should be to standardize data entry and access within each healthcare organization, as well as across the entire industry. Such a network could protect, govern, and match unique patient identities across every discipline and every aspect of their care continuum. But in order for the system to achieve these goals, you need to be sure you're feeding it relevant, recent patient information. To ensure you have enough patient data to build an EMPI that accurately matches profiles, ask yourself these questions:
1. What kind of medical care have my patients received before this visit?
When patients enter a new hospital, they're given a brand-new identity, or patient number, that's only relevant to that healthcare system. The identity you assign them within your own organization doesn't provide any insight about what they've experienced before their current visit — and that's the crux of the matter. When patient information is siloed within a specific system, you have no view of the patient's medical history. But when it's shared across systems and fed into a more dynamic and interoperable data management system, patients will ultimately receive better care.
2. Who are my patients when they're not "patients"?
It's important to understand who patients are when they're not in the hospital. Yes, they're husbands and wives, mothers and fathers, brothers and sisters. But some could be physically fit, while others haven't seen the inside of a gym in years. Some might get regular checkups, but others cannot afford to see a physician regularly. All of these traits factor into your patients' identities. With a comprehensive EMPI, you can tie them together to understand the environmental and socioeconomic factors that influence your patients' health. You can then identify what social determinants of health need to be addressed or could potentially influence the efficacy of certain treatments.
3. Can we identify patients without a picture ID?
Biometrics such as fingerprints and iris scans are more secure forms of identification than a photo ID. They'll not only make it easier to identify patients, but will also offer heightened security against fraud. That being said, even biometric identification isn't 100 percent secure unless it's part of a database, such as the EMPI, that accurately matches patient identities with relevant medical data.
Accepting that the healthcare industry needs better data management and patient-matching strategies is the first step to realizing those goals. EMPIs have shown organizations the value in universal patient identities. Now, they simply need comprehensive databases that are robust enough to keep patient identities consistent across the entire healthcare ecosystem.