Quickly and accurately pinpoint false identities not associated with an actual person and decrease fraud losses due to credit card charge offs
Improve and execute:

Better customer experiences
Review credit attributes to expose fraudulent behavior associated with synthetic identity theft and take action fast
Using powerful analytics, you can see and assess a consumer's complete activity history in real time instead of working with outdated risk assessments. Receive both aggregated risk scores and decisioning, as well as granular attributes that cover financial risk, data quality, and compliance risk.
With a multi-layered methodology built into our solution, you can effectively detect fraud and mitigate losses while reducing false positives that can frustrate valuable and legitimate customers.
Synthetic identity fraud resources
Whitepaper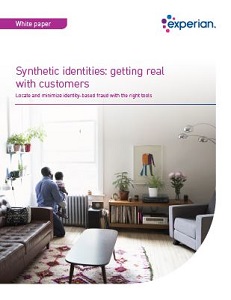 Getting real with customers
Download now
Tip sheet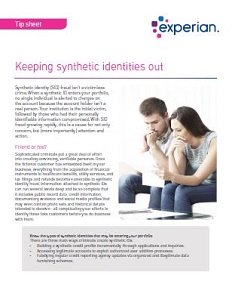 Keeping synthetic identities out
Download now
Product sheet
Synthetic identity solution suite
Download now