Predict bust-out schemes up to three months prior to the intended bust-out date, allowing you to take action on high-risk accounts and mitigate losses
Rethink fraud detection with:
Leverage the power of credit data to review all financial relationships, credit histories, payment data, and balance information in a single score
When it comes to bust-out fraud, early detection and proactive monitoring are the best ways to protect your organization's reputation, resources, and revenue. Spend less time on tedious and manual account reviews by leveraging automated decisioning processes and quickly clearing low-risk customers.
Turn to one trusted bust-out fraud score to detect the likelihood of an attack and increase operational efficiency by reallocating resources to other activities. Reduce technical implementation time and investments as well as continued maintenance costs by simply incorporating scoring into your existing fraud detection and management processes.
A hybrid fraud and credit problem. How are you remaining proactive?
Fraud resources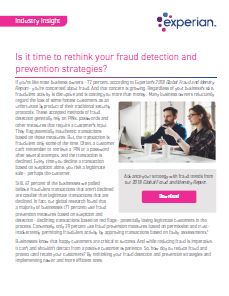 Rethink your fraud detection and prevention strategies
Download now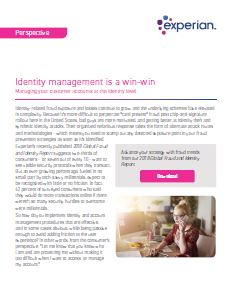 Identity management is a win-win perspective
Download now