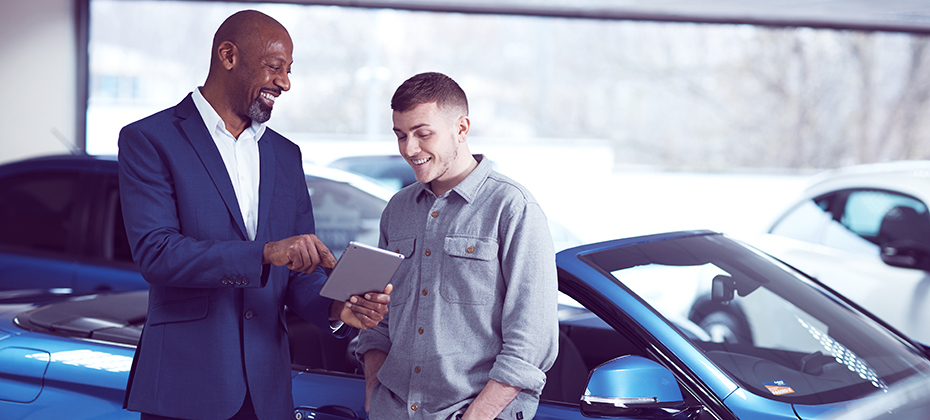 Consumers are shifting to used vehicles over new, with a higher percentage of consumers financing used. The move comes as the industry continues to grapple with inventory shortages, driving vehicle values higher.
The trend was seen across all credit score bands, with prime consumers choosing used vehicles 63.59% percent of the time in Q2 2022, up from 61.02% in Q2 2021, and subprime consumers opting for used vehicles 89.29% of the time up from 86.28%, in the same time frame.
The shift back to used vehicles comes as consumers are having to pay significantly more, as inventory shortages keep pushing vehicle values higher. However, this also means consumers are getting more for their trade-ins, which can help offset the cost of their next vehicle.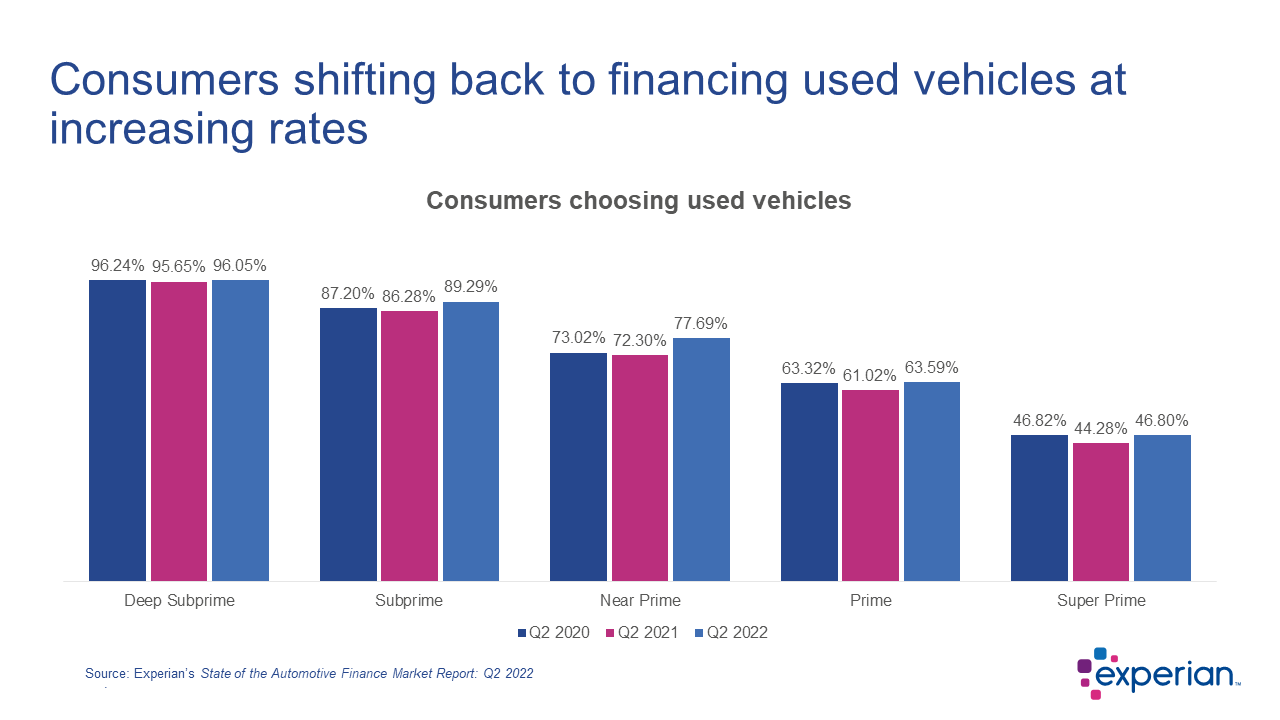 In Q2 2022, the average new vehicle loan amount was $40,290, an increase from $35,587 during the same time frame last year. The average used vehicle loan amount saw an even more significant increase, reaching $28,534 in Q2 2022, up from $24,047 in Q2 2021. These increases naturally led to higher average monthly payments. The average new vehicle monthly payment increased $85 year-over-year to reach $667, while the average used vehicle monthly payment increased $75 year-over-year, clocking in at $515.
Credit unions reach highest total market share in five years
With the increase in used vehicle loans, credit unions grew market share in both new and used vehicle financing. In fact, in Q2 2022, credit unions reached their highest total market share in the last five years, at 25.81%.
Breaking down the data further, credit unions grew from 11.15% in Q2 2021 to 21.35% in Q2 2022 across all new financing. Credit unions came in third to banks and captives, though there were notable decreases in market share for both those lenders. Captives decreased from 56.2% in Q2 2021 to 46.14% in Q2 2022, while banks went from 27.25% to 25.94% in the same time frame.
On the used side of financing, credit unions saw even more significant gains, with used vehicle finance market share reaching 28.62% in the second quarter of 2022 up from 23.49% in Q2 2021. This brings credit unions to just below banks, which held 29.19% in Q2 2022, a drop from 32.5% in Q2 2021. The only other lenders to gain market share this quarter were finance companies, which grew from 16.44% to 17.18% year-over-year.
Understand trends such as these can help lenders and dealers be equipped to make the most strategic decisions as they continue to navigate the uncertain market.
To learn more about lender market share and other automotive finance trends, watch the entire State of the Automotive Finance Market: Q2 2022 presentation on demand.