According to the latest Experian-Oliver Wyman Market Intelligence Report, mortgage originations for Q1 2014 decreased by 53 percent over Q1 2013 – $235 billion versus $515 billion, respectively.
The decrease is driven primarily by lower refinance activity resulting from higher interest rates. Refinance activity accounted for 74 percent of mortgage originations a year ago, but it only represented 50 percent of originations in the latest quarter.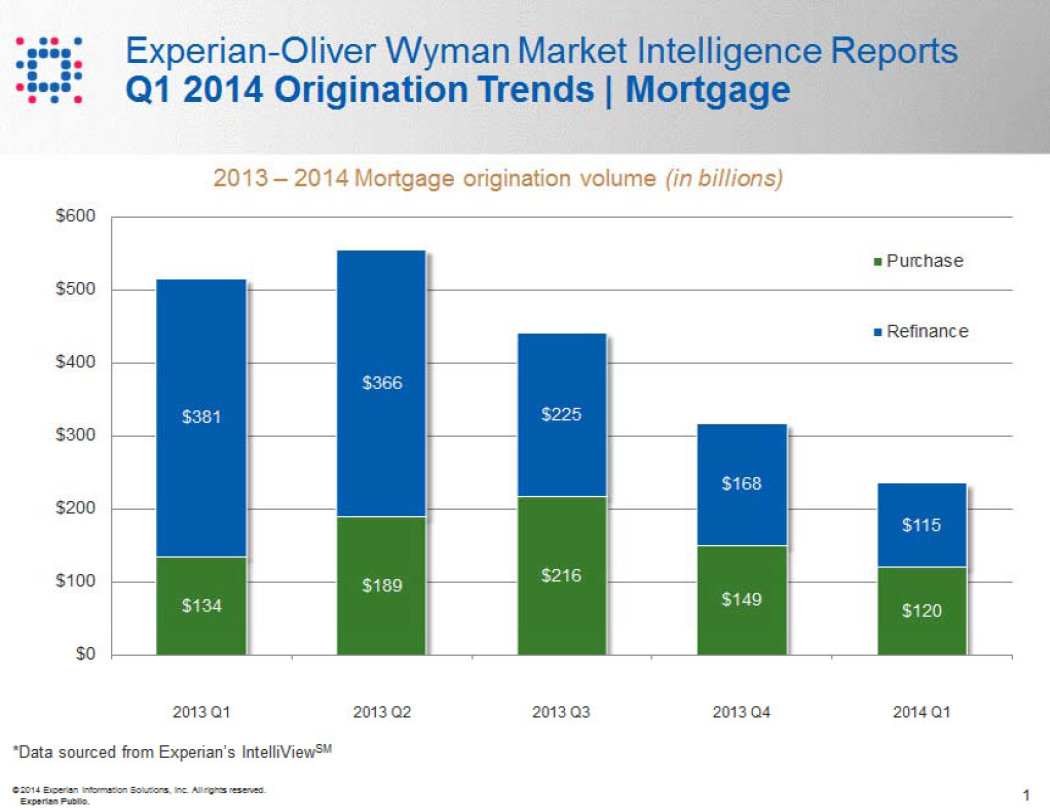 Lenders can stay ahead of these changes and gain insight into portfolio diversification opportunities by following the latest credit trends.
Download our latest Webinar: Unique insights on consumer credit trends and the impact of the economy on bankcards
Data for this article was sourced from Experian's IntelliViewSM, a Web-based data query, analysis and reporting tool