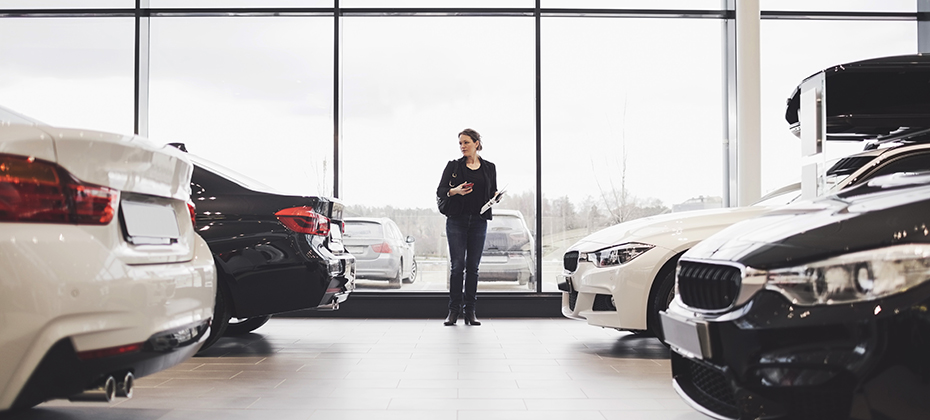 Leasing has long been a popular choice among consumers who want to enjoy the latest vehicle models, but at a lower monthly payment. In fact, the average monthly lease payment was $127 less than a loan payment in Q2 2022. However, in recent quarters, we've seen leasing availability decline due to current market conditions.
According to Experian's State of the Automotive Finance Market Report: Q2 2022, leasing declined from 27.82% to 19.65% year-over-year, marking the lowest drop in quite some time. When analyzing previous data, leasing comprised 30.41% of all new vehicles in Q2 2018, decreasing to 30.04% in Q2 2019 and 26.58% in Q2 2020.
There are likely a number of factors contributing to the decline of leasing over recent years, including the ongoing inventory shortages and OEMs not offering as many incentives, which may result in leasing opportunities becoming less common. Other scenarios can be consumers choosing to extend their lease, or purchase the vehicle once their lease has expired.
In Q2 2022, the average monthly lease payment increased to $540, from $475 in Q2 2021. Though, the average monthly loan payment for a new vehicle surpassed $600 this quarter—coming in at $667, an $85 year-over-year increase.
As automotive professionals continue to navigate through the inventory shortages and subsequent vehicle price increases, understanding the landscape and what options are available for consumers will be critical. One way to keep on top of the trends is analyzing the pricing options for the most popular leased models, which will enable more informed decisions in the months to come.
Average monthly payment for top leased models
As previously mentioned, there was an average payment difference of $127 between a lease and a loan in Q2 2022. However, that's just an average, and these numbers can vary based on the vehicle type. For example, the average monthly lease payment for a Honda Civic was $363 in Q2 2022, as opposed to the average monthly loan payment of $476. In comparison, the average monthly lease payment for a Ford F-150 came in at $516 this quarter, compared to the average monthly loan payment of $832.
While a pickup truck may typically have a higher average monthly lease payment than a sedan, consumers are continuing to choose larger vehicles, overall. In Q2 2022, there was only one sedan that made up the top leased vehicles—with the Ford F-150 having the highest leasing registration volume, comprising 2.3% this quarter. Rounding out the top five were Chevrolet Equinox (2.27%), Honda CR-V (2.16%), Honda Civic (2.09%), and Ram 1500 (1.81%).
Despite the overall decline in leasing over the past year, it continues to be a financing option that consumers can consider amid vehicle prices increasing. Knowing what vehicles are most prevalent as well as their price points will allow professionals to create strategies that cater to the most current consumer financing preferences during their search for a vehicle that fits their needs.
To learn more about leasing and other automotive finance trends, watch the entire State of the Automotive Finance Market: Q2 2022 presentation on demand.