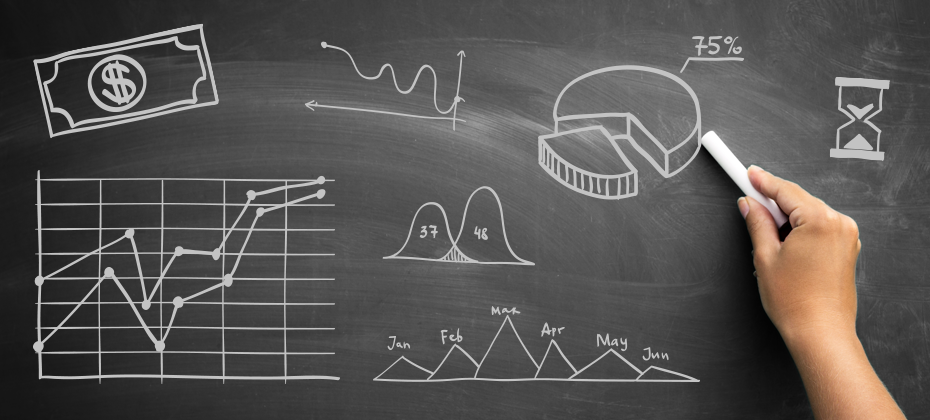 April is Financial Literacy Month, a special window of time dedicated to educating Americans about money management. But as stats and studies reveal, it might be wise to spend every month shining some attention on financial education, an area so many struggle to understand.
Obviously no one wants to talk money day in and day out. It can be complicated, make us feel bad and serve as a source of stress.
But as the saying goes, information is power.
Over the years, Experian has worked to understand the country's state of credit. Which states sport higher scores? Which states struggle? How do people pay down their debts? And what are the triggers for when accounts trail into collections?
In the consumer space especially, we've surveyed individuals about how they feel about their own credit as it pertains to a number of different variables and life stages.
Home Buying:
34% of future home buyers say their credit might hurt their ability to purchase a home
45% of future home buyers delayed a purchase to improve their credit to get better interest rates
Holiday Shopping:
10% of consumers and 18% of millennials say holiday shopping has negatively affected their credit score
Newlywed Life:
60% believe it is important for their future spouse to have a good credit score
39% say their spouse's credit score or their credit score has been a source of stress in their marriage
35% of newlyweds believe they are "very knowledgeable" regarding credit scores and reports
And let's not forget Millennials:
71% of millennials believe they are knowledgeable when it comes to credit, yet:

millennials overestimate their credit score by 29 points
32% do not know their credit score
61% check their credit report less than every 3 months

57% feel like the odds are stacked against them when it comes to finances and
59% feel like they are "going it alone" when it comes to finances
The message is clear. Finances are simply a part of life, but can obviously serve as a source of stress. Establishing and growing credit often starts at a young age, and runs through every major life event.
Historically, high school is where the bulk of financial literacy programs have targeted their efforts.
But even older adults, who have arguably learned something about personal finances by managing their own, could stand a refresher on topics ranging from refinancing to retirement to reverse mortgages.
Over the next month, Experian will touch on several timely financial education topics, including highlighting the top credit questions asked, the future of financial education in the social media space, investing in retirement, ways to teach your kids about money, and how to find a legit credit counselor.
But Experian explores financial education topics weekly too, committed to providing consistent resources to both businesses and consumers via weekly tweet chats, blog posts and live discussions on periscope.
There is always an opportunity to learn more about finances. Throughout the year, different issues pop up, and milestone moments mean we need to brush up on the latest ways to spend and save. It's nice so many financial institutions make a special point to highlight financial education in April, but hopefully consumers and lenders alike continue to dedicate time to this important topic every month.
Managing money is a lifelong task, so tips and insights are always welcome. Right? Check out the wealth of resources and pass it on.
For a complete picture of consumer credit trends from Experian's database of over 230 million consumers, purchase the Experian Market Intelligence Brief.