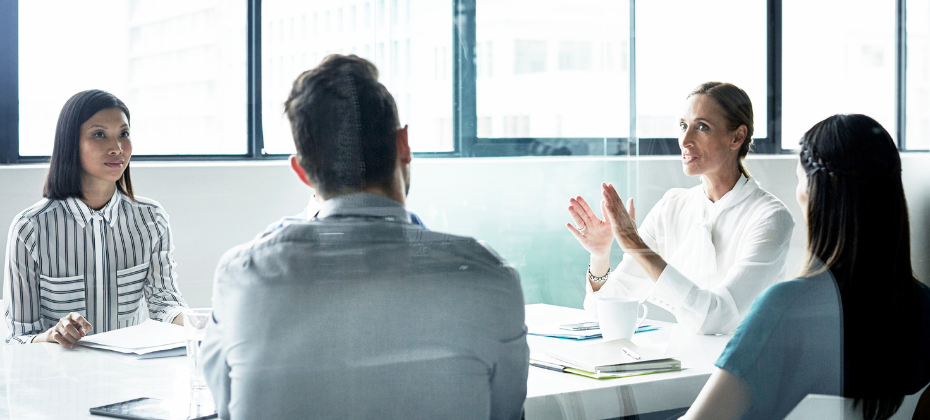 In recent blog posts, we've discussed growing in a down market and getting ahead with a proactive outreach and engagement strategy. In this article, we'll focus on audience segmentation and multichannel marketing. As the market has shifted, effective cost management is a top priority. Lenders who get the most bang for their buck tend to use data to create their audience, segment and message.

Best practice #1: audience segmentation
It's hard to beat the combination of credit and property data for mortgage lenders. Obtaining a holistic consumer view and property details (if they're a homeowner), can help lenders determine the best mortgage product and refine their messaging. Many of our partners have great success leveraging a combination of property and credit insights to identify consumers for a home equity line of credit (HELOC) or new first mortgages.

Let's look at HELOC as an example. From a process perspective, we use property data to identify borrowers with properties that qualify for the lender's HELOC program – sufficient equity, owner occupied, no tax liens, not listed for sale, a value below their upper lending bound, etc.

Once the initial population is identified, we further segment their target population by adding key credit insights, such as current score and outstanding unsecured debt. This allows the lender to identify borrowers who qualify for their HELOC program and do specific outreach for either debt consolidation or remodel. By performing the equity and credit analytics with a single vendor, the lender can increase their speed to market. 

The results? Lenders succeed by quickly reaching the right borrowers, with the right offer and message. Additionally, they don't waste money on or disappoint applicants who don't meet their program guidelines.

Best practice #2: refining the message
The next best practice I'd like to focus on is refining the message with relevant demographic and consumer behavior data. Experian studied the differences among consumers who recently purchased a home, those who recently secured a HELOC, and the general consumer population.  
Look at these four categories from our Mosaic Group and consider how you would adjust your messaging if you really know your prospect? Might you incorporate different imaging for a Power Elite homeowner in your HELOC campaign than a Flourishing Family to whom you are marketing a first mortgage?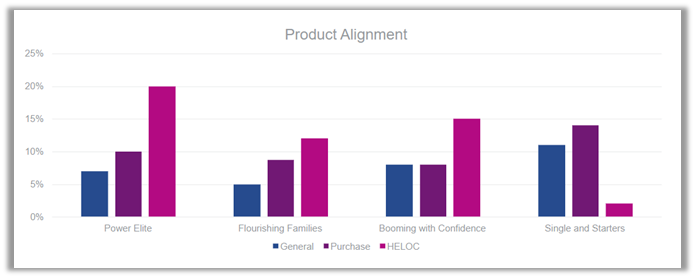 Or consider how different decision-making styles would impact the information you highlight in your outreach? Look at the difference between HELOC borrowers and first mortgage borrowers in terms of their decision-making style. Different messaging will appeal to a consumer who is a brand loyalist versus someone who is a savvy researcher.

Best practice #3: omnichannel marketing strategy
Finally, let's focus on how best to reach the consumer. Not only is it important to meet consumers on their preferred channel, but a best practice is to execute an omnichannel strategy. We increasingly see lenders using emails in prescreen campaigns with invitations to apply, or ITAs, across multiple communication channels. 

Look at the overall research for email, text, and direct mail. Increasingly, savvy marketers are asking us for emails in their prescreen campaigns, and it's no surprise. Based on the research, a tailored email campaign can be very effective. Perhaps most surprising is the level of mortgage borrower engagement in streaming TV!

This is just the tip of the iceberg in terms of how data can be sliced and diced to drive your omnichannel engagement strategy.

In short, when executing a mortgage marketing campaign, it's important to leverage available data for audience segmentation. Once your audience is identified, you'll want to refine your message to resonate with each segment. Lastly, instituting a multichannel marketing strategy is key to ensuring you're getting in front of your audience in the channel they're most likely to engage. By adopting these best practices, you'll reach the right borrower, with the right message, in the right channel, which, in-turn, will help boost the ROI of your marketing program.

To learn about Experian Mortgage solution offerings, click here.