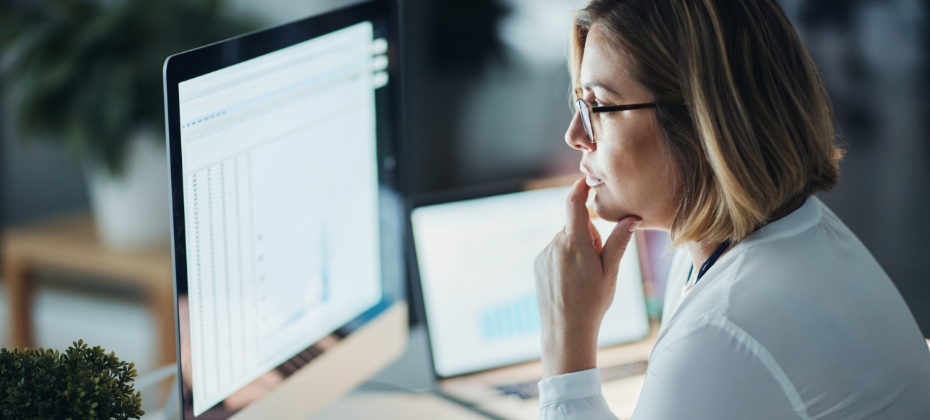 For a credit prescreen marketing campaign to be successful, financial institutions must first define their target audience. But just because you've identified your ideal customers, it doesn't mean that every individual within that group has the same needs, interests or behaviors. As such, you'll need to use data-driven customer segmentation to create messages and offers that truly resonate.
Customer segmentation example
Customer segmentation is the practice of dividing your target audience into smaller sub-groups based on shared characteristics, behaviors or preferences. This allows you to develop highly targeted marketing campaigns and engage with individual groups in more relevant and meaningful ways.
What role does data play in customer segmentation?
When it comes to segmenting customers, there isn't a one-size-fits-all approach that works perfectly for all campaigns and markets. However, regardless of the campaign, you'll need accurate and relevant data to inform your segmenting strategy.
Let's walk through a customer segmentation example. Say you want to launch a credit marketing campaign that targets creditworthy consumers in the market for a new mortgage. Some of the most influential data points to consider when segmenting include:
Demographics
Demographic data allows you to get to know your customers as individuals in terms of age, gender, education, occupation and marital status. If you want to create a segment that consists of only middle-aged consumers, leveraging demographic data makes it easier to identify these individuals, refine your messaging and predict their future buying behaviors.
Life stage
Life event data, such as new parents and new homeowners, helps you connect with consumers who have experienced a major life event. Because you're targeting consumers in the market for a new mortgage, using fresh and accurate life stage data can help you create an engaging, event-based marketing campaign relevant to their timeline.
Financial
Financial data segments go beyond income and estimate the way consumers spend their money. With deeper insights into customers' financial behaviors, you can more accurately assess creditworthiness and make smarter lending decisions.
Transactional
Transactional data segments group your customers according to their unique buying habits. By getting to know why they purchase your products or their frequency of spend, you can gain a better understanding of who your most engaged customers are, segment further and find opportunities for cross-sell and upsell.
Why is data-driven customer segmentation critical for your business?
With data-driven customer segmentation, you can develop relevant marketing campaigns and messages that speak to specific audiences, enabling you to demonstrate your value propositions more clearly and deliver personalized customer experiences. Additionally, because customer segmentation enables you to tailor your marketing efforts to those most likely to respond, you can achieve higher conversions while cutting down on marketing spend and resources.
Ready to get started?
While data-driven customer segmentation may seem overwhelming, Experian can help fill your marketing gaps with custom-based data, audiences and solutions. Armed with a better understanding of your consumers' patterns and journeys, you can start targeting them more effectively.