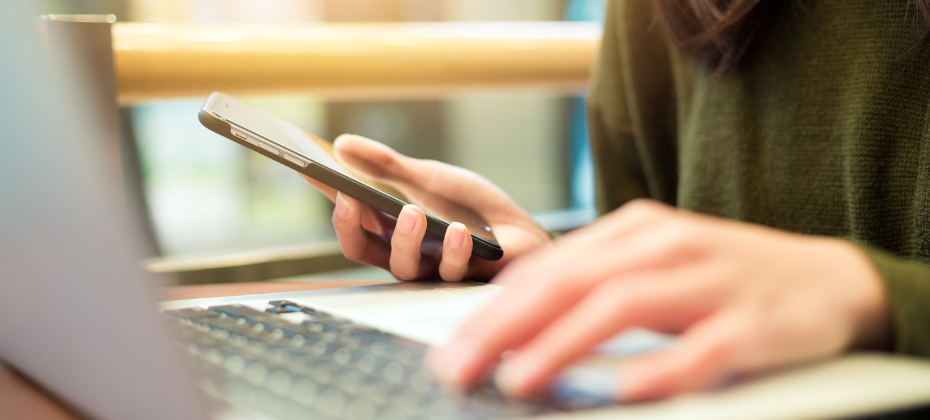 Marketers are facing new challenges as third-party cookies crumble, and people use more devices throughout the day. Someone might comparison shop on their laptop in the morning, do more research on a tablet in the afternoon and finally decide to make a purchase on their phone before falling asleep at night. Being able to track these movements and insert yourself where appropriate can be difficult, but it's not impossible.
One solution that's becoming increasingly attractive is creating a unified identity for each customer — and matching every piece of data and touchpoint to the single profile. For this to work, you need identity resolution.
What is identity resolution?
Identity resolution is the ongoing process of linking various identifying elements to create and expand a unique identity. The multi-step process can include:
Securely onboarding data into a system
Hashing or tokenizing personal information to improve security and privacy
Setting aside information that can't be matched to an identity yet
Matching or linking identifiers to a known unique identity
Verifying that the identities and identifiers are accurate
An identity graph (ID graph) is an essential part of identity resolution. It's the proprietary database that can pull in and store data from different sources and link them to a unique identifier — also known as a persistent identification number. Depending on the system and purpose, identity resolution may focus on creating a single identity for a person, household, or business.
The information can come from internal sources, including a customer relationship management (CRM) tool, email marketing platforms, event management platforms, social media accounts, point-of-sales systems, and other digital and offline touchpoints. Additionally, third-party data sources, such as credit or demographic data, can contribute to building a more complete identity. And second-party data — information that's shared between brands or companies — can also be helpful.
As new digital and offline information is created or found, it's linked to the existing persistent identification number in the ID graph. The process can happen in different ways.
The resolution system could accurately match an engagement to a person with deterministic data, such as a hashed email address, assuming they logged in.
If the person didn't log in, a probabilistic model may be able to accurately attribute the session to the person's identity based on indicators that it's likely the same person, such as a device ID or behavioral data.
A hybrid approach combines deterministic and probabilistic approaches, which could be important for scaling.
The goal and end result is often called a holistic, single-unified, or 360-degree view of a customer.
Why does identity resolution matter?
Identity resolution lets you know with whom you're connecting, which can be important throughout a customer's lifecycle. From marketing to collections, you want to be able to engage the right person on the right channel with the right offer. And that's only possible when you can accurately identify people.
Consistent and accurate identity resolution is difficult, though. Experian's 2022 Global Identity and Fraud Report found that 84 percent of businesses say recognizing their customers is very or extremely important. But only one-third of consumers are confident that businesses can repeatedly recognize them online.
It's a worthy goal to push toward, because you can use identity resolution solutions to:
Consolidate your view of customers
Companies may have multiple profiles of the same customer — one from an email list, another from their loyalty program and a third from an outdated system. Your customers are also interacting with you in different ways, perhaps logging into an account from their laptop in the morning while visiting your site from a work phone during the day. Identity resolution lets you connect all these elements to create a single profile.
Build targeted and measurable marketing campaigns
Once you have a single and consistent view of your customers, you can more accurately segment and target your marketing campaigns. Personalizing messages can increase engagement and effectiveness. And, equally important, knowing to who you don't want to send messages can help you avoid wasting marketing spending.
Some identity resolution services can also help you track anonymous visitors and customize your marketing with look-alike models, which can identify people who are likely part of your target audience.
You'll also be able to more accurately measure the effectiveness of a campaign. With a single customer view, it's easier to know if and how a targeted social media ad, television spot and emailed coupon worked together to create a sale.
Increase customer experiences across brands
When implemented throughout an organization, you can also use the single view of a customer to create a consistent experience across brands and business units. Each can benefit from a more holistic understanding of the customer and can contribute to building out customers' profiles. 
Seamlessly confirm identities
Identity resolution can also create a more frictionless experience for customers who want to create or log into your site, and it can help with detecting fraud and high-risk consumers. But keep data security top of mind. Consumers rank privacy (79%) and security (78%) much higher than login convenience (38%) when considering their online experience.
What does an identity resolution solution look like?
The need for and type of identity resolution can vary depending on a business' challenges and goals.
For instance, large retailers often have a lot of first-party data — so much that it may be overwhelming. For them, an identity resolution solution that can organize internal data while enhancing it with external data points could be a priority. In contrast, a business with infrequent touchpoints might not have as much first-party data and could benefit from a solution that offers as much external information as possible.
Some organizations are building their own internal identity resolution services to address these challenges, but many are looking to outside partners for identity resolution and management services. When comparing partners, consider:
Flexibility and scalability: Understand which data the solution can onboard and how quickly it can onboard data. Consider whether you'll want to be able to use real-time APIs or batch processing, and the limitations on how much data the provider can process at a time. Additionally, consider whether the ID graph will use persistent IDs that can change as you scale.
Matching and analysis: Ask about the solution's approach and success with matching online and offline data and the options to integrate or append second and third-party data. If you want to be able to securely and privately share anonymized identities internally or with partners, make sure that's an option as well.
Integration: Research whether the provider can easily integrate your existing services and vendors.
Privacy: 73% of consumers say it's a business's responsibility to protect them online. Ask about the provider's experience and approach to storing and anonymizing data.
Some solutions also have built-in activation tools, which let you use your new, holistic customer view to build and launch omni-channel campaigns. And to analyze and report on how well your campaigns are performing.
To learn more about the importance of digital identity and Experian's identity solutions, visit us today.