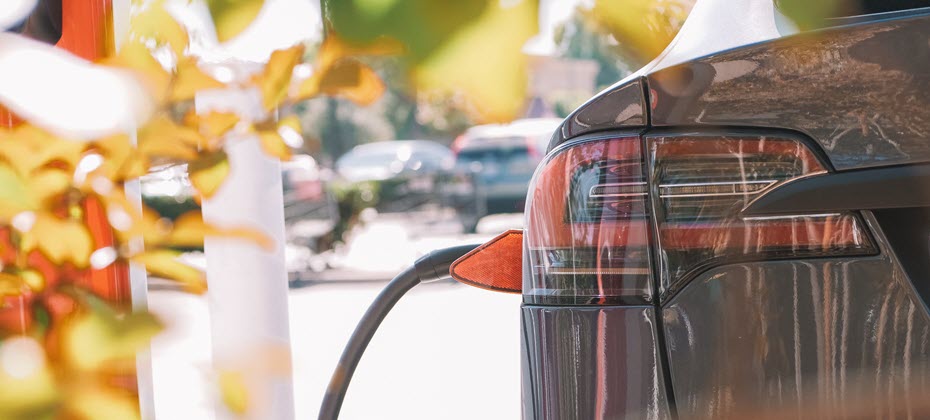 Inflation, the microchip shortage, and record-high gas prices are among many of the challenges both professionals in the automotive industry and consumers are continuing to face since the onset of the pandemic—making it no surprise that new and used vehicle registrations have declined.
According to Experian's Automotive Market Trends Report: Q1 2022, new vehicle registrations were down 19% from the prior year—declining to 3.4 million. Used registrations went from 11.4 million to 9.9 million year-over-year, decreasing 13.2%.
The decline in overall vehicle registrations has created new stress for the automotive industry, but understanding the landscape and analyzing multiple data points—such as knowing who is purchasing vehicles and what vehicle types they're interested in, can help dealers know who they'll be marketing to now, and in the future.
Breaking down new registrations trends by generations
Through Q1 2022, Gen X saw a slight uptick in new vehicle registrations—increasing to 32.6%, from 32% the prior year. In addition, Millennials increased from 27.3% through Q1 2021 to 29% through Q1 2022, while Gen Z went from 5% to 7.3% in the same period, surpassing the Silent generation for the first time.
This quarter, overall vehicle registrations for the Silent generation declined to 4.5%, from 5.9% through Q1 2021. Baby Boomers also saw a decrease, going from 29.6% to 26.6% year-over-year.
By looking at the generations that are currently active in the market, dealers are empowered to create more tailored campaigns to reach these audiences via their preferred medium, whether that's a digital channel, direct mail, or something else.
New vehicle registration trends
Despite gasoline vehicles continued market domination, it's notable that the volume of new gasoline vehicle registrations declined 9.5% through Q1 2022—going from 87.67% to 83.76% year-over-year.
The data shows that it's alternative fuel vehicles making up the difference. Through Q1 2022, the volume of electric vehicle (EV) registrations grew 60.4%, reaching 5.11%, from 2.77% through Q1 2021—while hybrids increased from 5.71% to 7.57% in the same time frame.
It's not unexpected for hybrid and EV registrations to continue increasing, considering manufacturers released more options for gas alternative models over the last year. For example, Hyundai now has 12 EV and hybrid vehicles available through Q1 2022, compared to only nine the previous year. Audi was not too far behind this quarter, now having eight models on the market as opposed to five through Q1 2021.
Looking at the comparisons between EVs and hybrids will enable professionals to properly assist consumers who may be considering a gas alternative vehicle and want more information on the various features.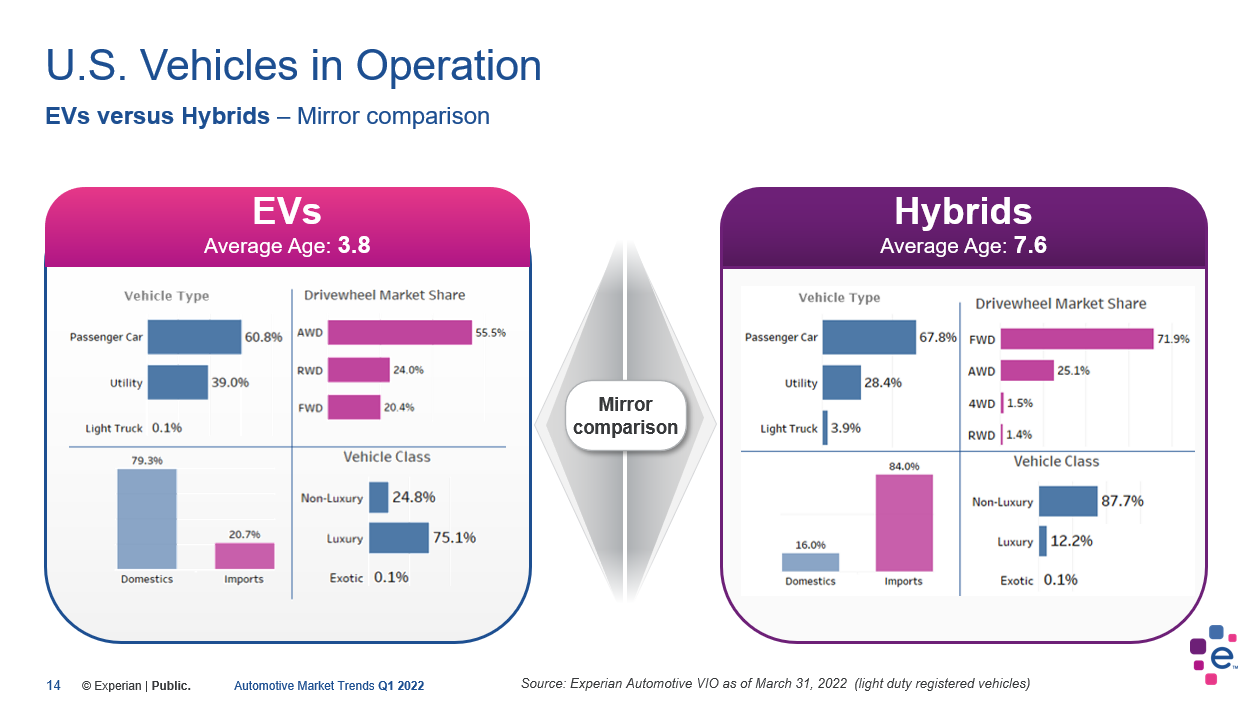 While there are some similarities, analyzing features such as what vehicle class they fall into and the types of vehicles available will play an important factor when searching for something that is compatible with their lifestyle.
With EV and hybrid vehicles becoming more prominent, keeping a close watch on these trends will be crucial in order to plan for the future in the automotive industry and remain successful in the current environment.
To learn more about other vehicle registration trends, watch the full Automotive Market Trends Report: Q1 2022 presentation on demand.