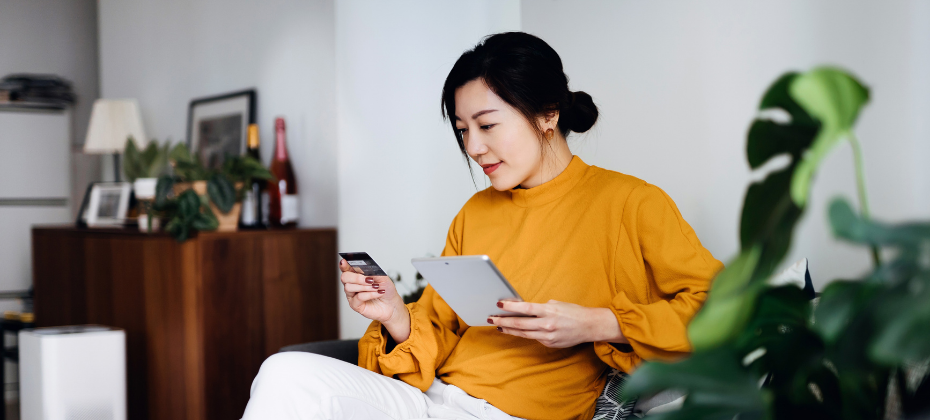 Rewards are among the most appealing features of any credit card. While upfront benefits, like sign-up bonuses and cashback, are most influential in card acquisition, ancillary benefits, like fraud and identity protection, can amplify a card's overall value.1
Credit card fraud ranked as the second most common form of identity theft in 2021,2 and is expected to become even more frequent as consumers continue to bank and shop online.3
42% of consumers are concerned for the safety of their banking and shopping transactions.
With digital identity theft and fraud on the rise, it's no surprise that safety measures are "very" or "extremely" important to consumers when deciding between different credit cards.4 In response, many card issuers have started to market their security and protection-related benefits more frequently to better capitalize on their cards' value to consumers. The ways they've highlighted these benefits include:
A fraud protection campaign
From spotlighting their fraud protection benefits in card welcome kits to providing privacy tips on social media, credit card issuers have crafted compelling campaigns to demonstrate their commitment to protecting their customers from fraud and identity theft. In turn, issuers can differentiate their cards from the competition and improve response rates.
Reminders about their fraud prevention efforts
Issuers have also sent out ongoing reminders outlining the protections their credit cards offer, such as credit monitoring services
5 that notify cardholders of suspicious activity on their credit report. By consistently promoting their efforts to keep their customers' accounts and data safe, issuers can earn their cardholders' trust, build loyalty and drive card usage.
While benefits like cashback and travel points can help with card acquisition, fraud and identity protection benefits can help drive long-term customer relationships, especially now that card fraud is becoming a growing concern.6 To learn more about how businesses have worked to meet the consumer demand for secure interactions, check out our 2021 Global Identity and Fraud Report.