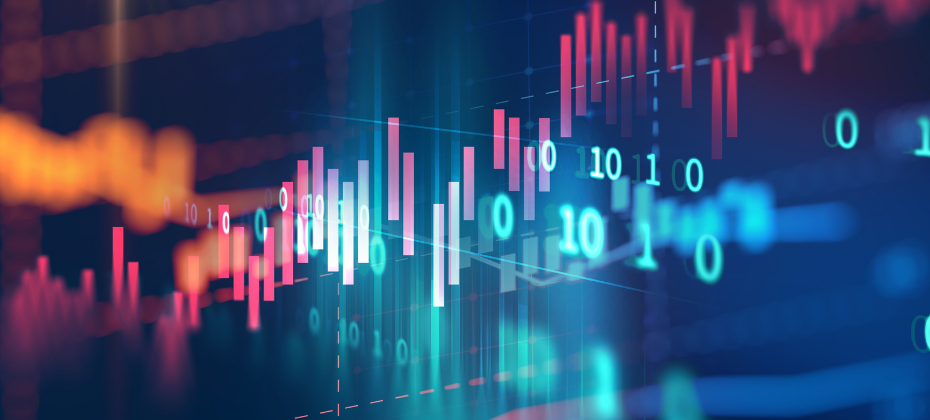 Artificial intelligence is here to stay, and businesses who are adopting the newest AI technology are ahead of the game. From targeting the right prospects to designing effective collections efforts, AI-driven strategies across the entire customer lifecycle are no longer a nice to have – they are a must. 
Many organizations are late to the game of AI and/or are spending too much time and money designing and redesigning models and deploying them over weeks and months. By the time these models are deployed, markets may have already shifted again, forcing strategy teams to go back to the drawing board. And if these models and strategies are not being continuously monitored, they can become less effective over time and lead to missed opportunities and lost revenue. By implementing artificial intelligence in predictive modeling and strategy optimization, financial institutions and lenders can design and deploy their decisioning strategies faster than ever before and make incremental changes on the fly to adapt to evolving market trends. 
While most organizations say they want to incorporate artificial intelligence and machine learning into their business strategy, many do not know where to start. Targeting, portfolio management, and collections are some of the top use cases for AI/ML strategy initiatives. 
Targeting 
One way businesses are using AI-driven modeling is for targeting the audiences that will most likely meet their credit criteria and respond to their offers. Financial institutions need to have the right data to inform a decisioning strategy that recognizes credit criteria, can respond immediately when prospects meet that criteria and can be adjusted quickly when those factors change. AI-driven response models and optimized decision strategies perform these functions seamlessly, giving businesses the advantage of targeting the right prospects at the right time. 
Credit portfolio management 
Risk models optimized with artificial intelligence and machine learning, built on comprehensive data sets, are being used by credit lenders to acquire new revenue and set appropriate balance limits. Strategies built around AI-driven risk models enable businesses to send new offers and cross-sell offers to current customers, while appropriately setting initial credit limits and managing limits over time for increased wallet share and reduced risk.  
Collections 
AI- and ML-driven analytics models are also optimizing collections strategies to improve recovery rates. Employing AI-powered balance and response models, credit lenders can make smarter collections decisions based on the most predictive and accurate information available.  
For lending businesses who are already tight on resources, or those whose IT teams cannot meet the demand of quickly adapting to ever-changing market conditions and decisioning criteria, a managed service for AI-powered models and strategy design might be the best option. Managed service teams work closely with businesses to determine specific use cases, develop models to meet those use cases, deploy models quickly, and monitor models to ensure they keep producing and predicting optimally. 
Experian offers Ascend Intelligence Services, the only managed service solution to provide data, analytics, strategy and performance monitoring. Experian's data scientists provide expert guidance as they collaborate with businesses in developing and deploying models and strategies around targeting, acquisitions, limit-setting, and collections. Once those strategies are deployed, Experian continually monitors model health to ensure scores are still predictive and presents challenger models so credit lenders can always have the most accurate decisioning models for their business. Ascend Intelligence Services provides an online dashboard for easy visibility, documentation for regulatory compliance, and cloud capabilities to deliver scores and decisions in real-time. 
Experian's Ascend Intelligence Services makes getting into the AI game easy. Start realizing the power of data and AI-driven analytics models by using our ROI calculator below:
For more information about Ascend Intelligence Services, visit our webpage or join our upcoming webinar on October 21, 2021.