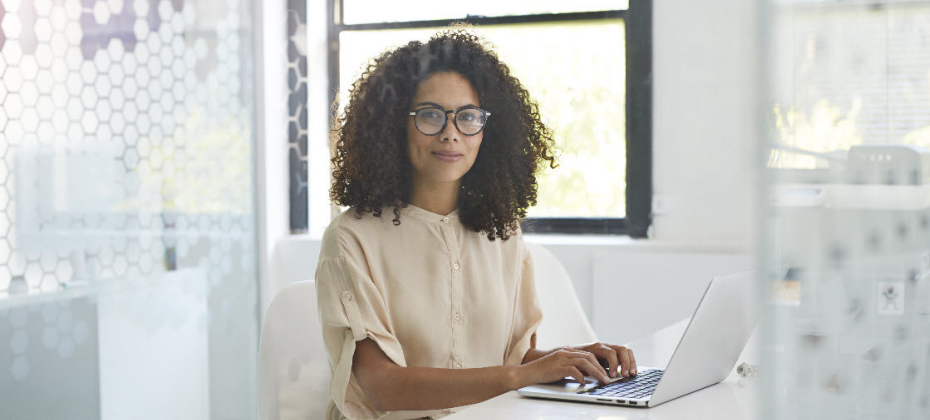 Premier Awards Program Recognizes Breakthrough Financial Technology Products and Companies
Experian's Ascend Intelligence Services was selected as a winner of the "Consumer Lending Innovation Award" category in the fifth annual Fintech Breakthrough Awards conducted by Fintech Breakthrough, an independent market intelligence organization that recognizes the top companies, technologies and products in the global fintech market today. The Fintech Breakthrough Awards is the premier awards program founded to recognize the fintech innovators, leaders and visionaries from around the world in a range of categories, including digital banking, personal finance, lending, payments, investments, RegTech, InsurTech and many more. The 2021 Fintech Breakthrough Awards attracted more than 3,850 nominations from across the globe.
One of the latest developments on Experian's trusted, award-winning Ascend platform, Ascend Intelligence Services empowers financial services firms with Experian's revolutionary managed analytics solutions and services, delivered on a modern-tech AI platform. Ascend Intelligence Services includes rapid model development, seamless deployment, optimized decision strategies, ongoing performance monitoring and continuous retraining. The technology-enabled service uses a secure cloud-based AI platform to harness the power of machine learning, and deliver unique capabilities covering the entire credit lifecycle, through an easy-to-use web portal.
"To stay ahead of the latest economic conditions, fintechs need high-quality analytical models running on large and varied data sets that empower them to act quickly and decisively. The breakthrough Ascend Intelligence Services platform answers this immediate market need," said James Johnson, Managing Director, Fintech Breakthrough. "Congratulations to Experian and the Ascend team on winning our 'Consumer Lending Innovation Award' for 2021 with this game-changing solution."
"Data scientists are spending too much time on manual, repetitive and low value-add tasks, and organizations cannot afford to do this is in a state of constant change," said Srikanth Geedipalli, Experian's SVP Global Analytics/AI Products. "While building and deploying high-quality analytical models can be time-consuming and expensive, Ascend Intelligence Services streamlines this process by harnessing the power of machine learning and Experian's rich data assets to drive better, faster and smarter decisions. We have been able to deliver analytical solutions to clients up to 4X faster, significantly improving decision automation rates and increasing approval rates by double digits. We are proud that Ascend Intelligence Services is being recognized as a breakthrough solution in the 2021 Fintech Breakthrough Awards program," he said.
Ascend Intelligence Services is comprised of four modules:
Ascend Intelligence Services Challenger™ is a powerful, dynamic and collaborative model development service that enables Experian to rapidly build a model and quantify the benefit to business. Businesses can review, comment on and approve the model, all from within the web portal, while it's being built. The resulting score is available for testing through an API endpoint and can be deployed in production with a few easy steps. Reports are customizable, downloadable and regulatory compliant.
Ascend Intelligence Services Pulse™ is a proactive model monitoring and validation service, which aids companies in monitoring the health of models that drive their business decisions. Pulse, provides convenient dashboards that include a model health index, performance summary, stress-testing results, model risk management reporting, model health alerts and more. Additionally, Pulse automatically builds challengers for champion models, providing an estimated performance lift and financial benefit.
Ascend Intelligence Services Strategy Advance™ is a powerful business strategy development service, enabling clients to make optimal lending decisions on their applicants. Strategy Advance uses Experian's powerful optimization engine to build the right credit policy for clients, including sophisticated decision rules, model overlays and client specified knock-out rules. The resulting decision is available for testing through an API endpoint and can be deployed in production with a few easy steps.
Ascend Intelligence Services Limit™ is a credit limit optimization service, enabling clients to make the right credit limit decisions at account origination and during account management. Limit uses Experian's data, predictive risk and balance models and our powerful optimization engine to design the right credit limit strategy that maximizes product usage, while keeping losses low. The limit decision is available for testing through an API endpoint and can be deployed in production with a few easy steps.
To learn more about how Ascend Intelligence Services can support your business, please explore our solutions page.
For a list of all award winners selected for the Fintech Breakthrough Awards, read the full press release here.