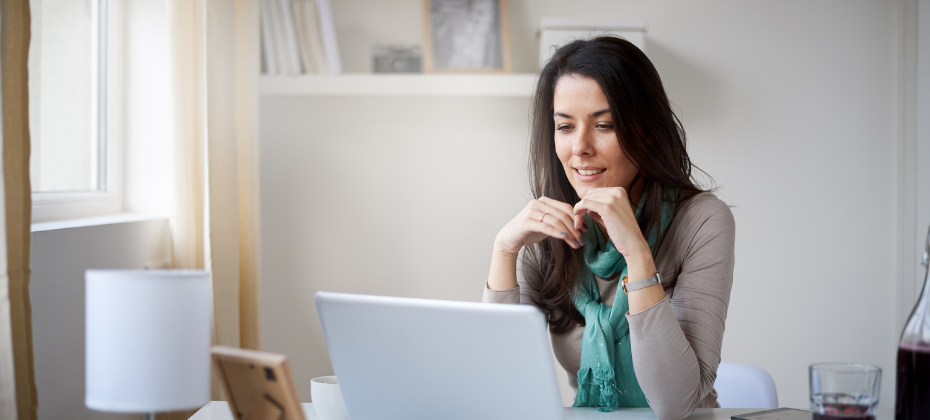 In today's digital-first environment, fraud threats are growing in sophistication and scope. It's critical for credit unions to not only understand the specific threats presented by life online, but to also be prepared with a solid fraud detection and prevention plan. Below, we've outlined a few fraud trends that credit unions should be aware of and prepared to address.
2021 Trends to Watch: Digitization and the Movement to Life Online
Trend #1: Digital Acceleration
As we look ahead to the rest of 2021 and beyond, we expect to see adoption of digital strategies nearing the top of credit unions' list of priorities. Members' expectations for their digital experience have permanently shifted, and many credit unions now have members using online channels who traditionally wouldn't have. This has led to a change in the types of fraud we see as online activities increased in volume.
Trend #2: First-Party Fraud is On the Rise
First party fraud is on the rise – 43% of financial executives say that mule activity is up 10% or more compared to attack rates prior to the pandemic, according to Trace Fooshee, Senior Analyst for Aite Group, and we expect to see this number grow. The ability for credit unions to identify and segregate the "good guys" from "bad guys" is getting more difficult to discern and this detail is more important than ever as credit unions work to create frictionless digital experiences by using digital tools and strategies.
Trend #3: Continual Uptick in Synthetic Identity Fraud
We expect synthetic identity fraud (SID) to continue to rise in 2021 as cybercriminals become more sophisticated in the digital space and as members continue with their new digital habits.
Additionally, fraudsters can use SIDs to bring significant damage and loss to credit unions through fraudulent checks, debit cards, person-to-person and automated clearing house (ACH) transactions. More and more, fraudsters are seen opening accounts and remaining very patient – using an account to build and nurture a trusted relationship with the credit union and then remain dormant for two years before ensuing in any sort of abuse. Once the fraudster feels confident that they can bypass authentication processes or avoid a new product vetting, oftentimes, they will take that opportunity to get easy access to all solutions credit unions have available and will abuse them all at once.
There are no signs of fraud slowing, so credit unions will need to stay vigilant in their fraud protection and prevention plans. We've outlined a few tips for credit unions to help protect member data while reducing risk.
The Fight Against Fraud: Four Key Tips
Tip #1: Manage Each Fraud Type Appropriately
Preventing and detecting fraud requires a multi-level solution. This can involve new methods for authenticating current and prospective members, as well as incorporating synthetic identity services and identity proofing throughout the member lifecycle. For example, credit unions should consider taking extra verification steps during the account opening process as a preventative measure to minimize SID infiltration and associated fraud losses. As credit unions continue down the path of digitization, it's also important to add in digital signals and behavior-based verification, such as information about the device a consumer is logging in from to heighten defenses against bad actors.
Tip #2: Be Resourceful
In the wake of the COVID-19 pandemic, many have asked, "How should credit unions approach fraud prevention tactics when in-person contact is limited or unavailable?" In some cases, you might need to be willing to say no to requests or get creative and find other options. Sometimes, it takes leveraging current resources and using what's readily available to allow for a binary decision tree. For example, if you're suspicious of a dormant account that you think could be synthetic, call them, and ask yourself these questions: Did they answer? Was the phone still active? Send the account holder an email – did you get a reply? Is this a new member? Is this a new channel for the member? Could they have logged on to do this instead of calling the call center?
Tip #3: Empower Members Through Education
Members like to know that their credit unions are taking the necessary steps and applying the right measures to keep their data secure. While members might not want every detail, they do want to know that the security measures are there. Require the use of strong passwords, step-up authentication, and empower members with alerts, notifications, and card controls. Additionally, protect members by providing resources like trainings, webinars, and best practices articles, where they can learn about current cyber trends and how to protect their data.
Tip #4: Trust Data
Many credit unions rely on an employee's decision to decide when to take action and what action to take. The challenge with this approach comes when the credit union needs to reduce friction for members or tighten controls to prevent fraud, because it's extremely hard to know exactly what drove prior actions. A better alternative is to rely on scores and specific data. Tweaks to the scores or data points that drive actions allow credit unions to achieve the desired member experience and risk tolerance – just be sure to leverage internal experts help figure out those policies. By determining what conditions drive actions before the actions are taken (instead of doing it one case at a time) the decisions remain transparent and actionable.
Looking for more insights around how to best position your credit union to mitigate and prevent fraud? Watch our webinar featuring experts from around the industry and key credit unions in this Fraud Insight Form hosted by CUES.