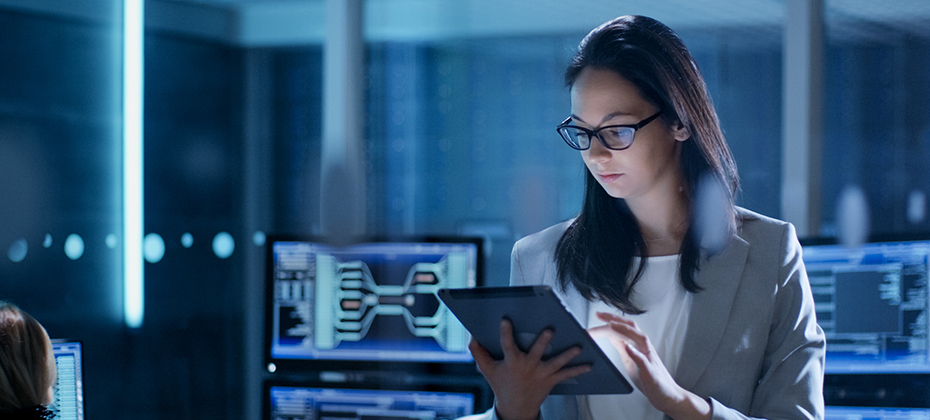 With the growing need for authentication and security, fintechs must manage risk with minimal impact to customer experience. When implementing tactical approaches for fraud risk strategy operations, keeping up with the pace of fraud is another critical consideration. How can fintechs be proactive about future-proofing fraud strategies to stay ahead of savvy fraudsters while maintaining customer expectations?
I sat down with Chris Ryan, Senior Fraud Solutions Business Consultant with Experian Decision Analytics, to tap into some of his insights. Here's what he had to say: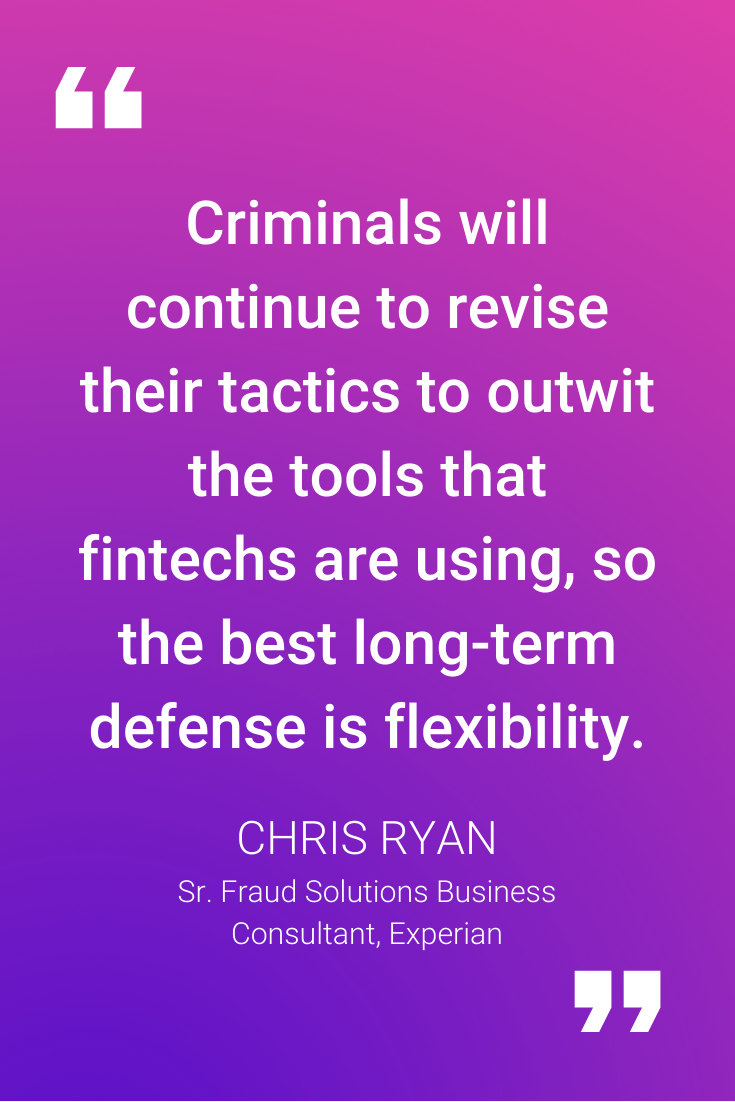 How have changes in technology added to increased fraud risk for businesses operating in the online space?
Technology introduces many risks in the online space. As it pertains to the fintech world, two stand out.

First, the explosion in mobile technology. The same capabilities that make fintech products broadly accessible makes them vulnerable. Anyone with a mobile device can attempt to access a fintech and try their hand at committing fraud with very little risk of being caught or punished.

Second, the evolution of an interconnected, digital 'marketplace' for stolen data. There's an entire underground economy that's focused on connecting the once-disparate pieces of information about a specific individual stolen from multiple, unrelated data breaches. Criminal misrepresentations are more complete and more convincing than ever before.
What are the major market drivers and trends that have attributed to the increased risk of fraud?
Ultimately, the major market drivers and trends that drive fraud risk for fintechs are customer convenience and growth. In terms of customer convenience, it's a race to meet customer needs in real time, in a single online interaction, with a minimally invasive request for information.But, serving the demands of good customers opens opportunities for identity misuse. In terms of growth, the pressure to find new pockets of potential customers may lead fintechs into markets where consumer information is more limited, so naturally, there are some risks baked in.
Are fintechs really more at risk for fraud? If so, how are fintechs responding to this dynamic threat?
The challenge for many fintechs has been the prioritization of fraud as a risk that needs to be addressed. It's understandable that fintech's initial emphasis had to be the establishment of viable products that meet the needs of their customers. Obviously, without customers using a product, nothing else matters. Now that fintechs are hitting their stride in terms of attracting customers, they're allocating more of their attention and innovative spirit to other areas, like fraud.

With the right partner, it's not hard for fintechs to protect themselves from fraud. They simply need to acquire reliable data that provides identity assurance without negatively impacting the customer experience.For example, fintechs can utilize data points that can be extracted from the communications channel, like device intelligence for example, or non-PII unique identifiers like phone and email account data.These are valuable risk indicators that can be collected and evaluated in real time without adding friction to the customer experience.
What are the major fraud risks to fintechs and what are some of the strategies that Risk Managers can implement to protect their business?
The trends we've talked about so far today have focused more on identity theft and other third-party fraud risks, but it's equally important for fintechs to be mindful of first party fraud types where the owner of the identity is the culprit.

There is no single solution, so the best strategy recommendation is to plan to be flexible. Fintechs demonstrate an incredible willingness to innovate, and they need to make sure the fraud platforms they pick are flexible enough to keep pace with their needs.
From your perspective, what is the future of fraud and what should fintechs consider as they evolve their products?
Fraud will continue to be a challenge whenever something of value is made available, particularly when the transaction is remote and the risk of any sort of prosecution is very low.Criminals will continue to revise their tactics to outwit the tools that fintechs are using, so the best long-term defense is flexibility.Being able to layer defenses, explore new data and analytics, and deploy flexible and dynamic strategies that allow highly tailored decisions is the best way for fintechs to protect themselves.
---
Digital commerce and the online lending landscape will continue to grow at an increasing pace – hand-in-hand with the opportunities for fraud. To stay ahead of fraudsters, fintechs must be proactive about future-proofing their fraud strategies and toolkits.
Experian can help. Our Fintech Digital Onboarding Bundle provides a solid baseline of cutting-edge fraud tools that protect fintechs against fraud in the digital space, via a seamless, low-friction customer experience. More importantly, the Fintech Digital Onboarding Bundle is delivered through Experian's CrossCore platform—the premier platform in the industry recognized specifically for enabling the expansion of fraud tools across a wide range of Experian and third-party partner solutions.
Click here to learn more or to speak with an Experian representative.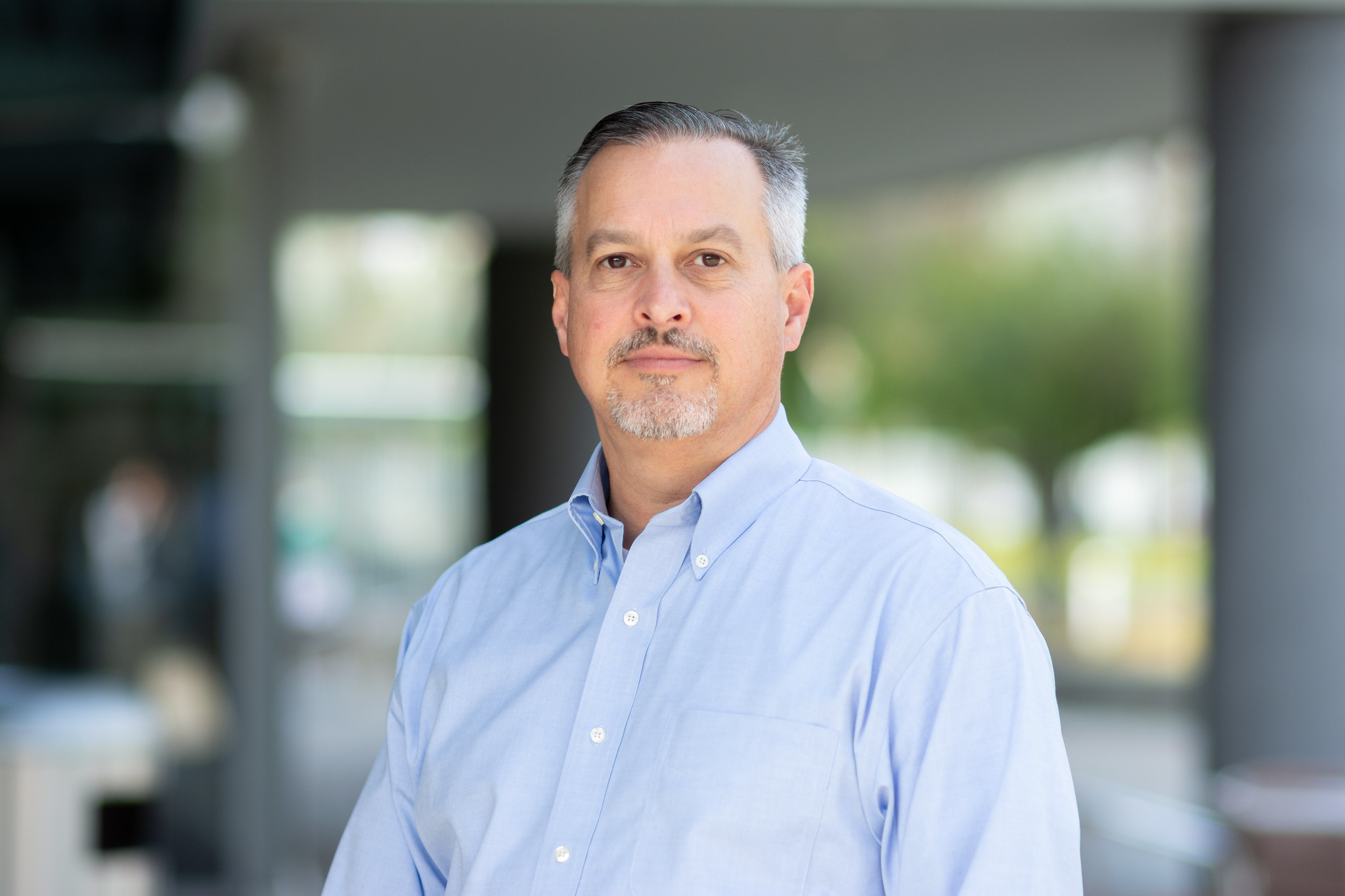 About Chris Ryan:
Christopher Ryan is a Senior Fraud Solutions Business Consultant. He delivers expertise that helps clients make the most from data, technology and investigative resources to combat and mitigate fraud risks across the industries that Experian serves. Ryan provides clients with strategies that reduce losses attributable to fraudulent activity. He has an impressive track record of stopping fraud in retail banking, auto lending, deposits, consumer and student lending sectors, and government identity proofing. Ryan is a subject matter expert in consumer identity verification, fraud scoring and knowledge-based authentication. His expertise is his ability to understand fraud issues and how they impact customer acquisition, customer management and collections. He routinely helps clients review workflow processes, analyze redundancies and identify opportunities for process improvements. Ryan recognizes the importance of products and services that limit fraud losses, balancing expense and the customer impact that can result from trying to prevent fraud.