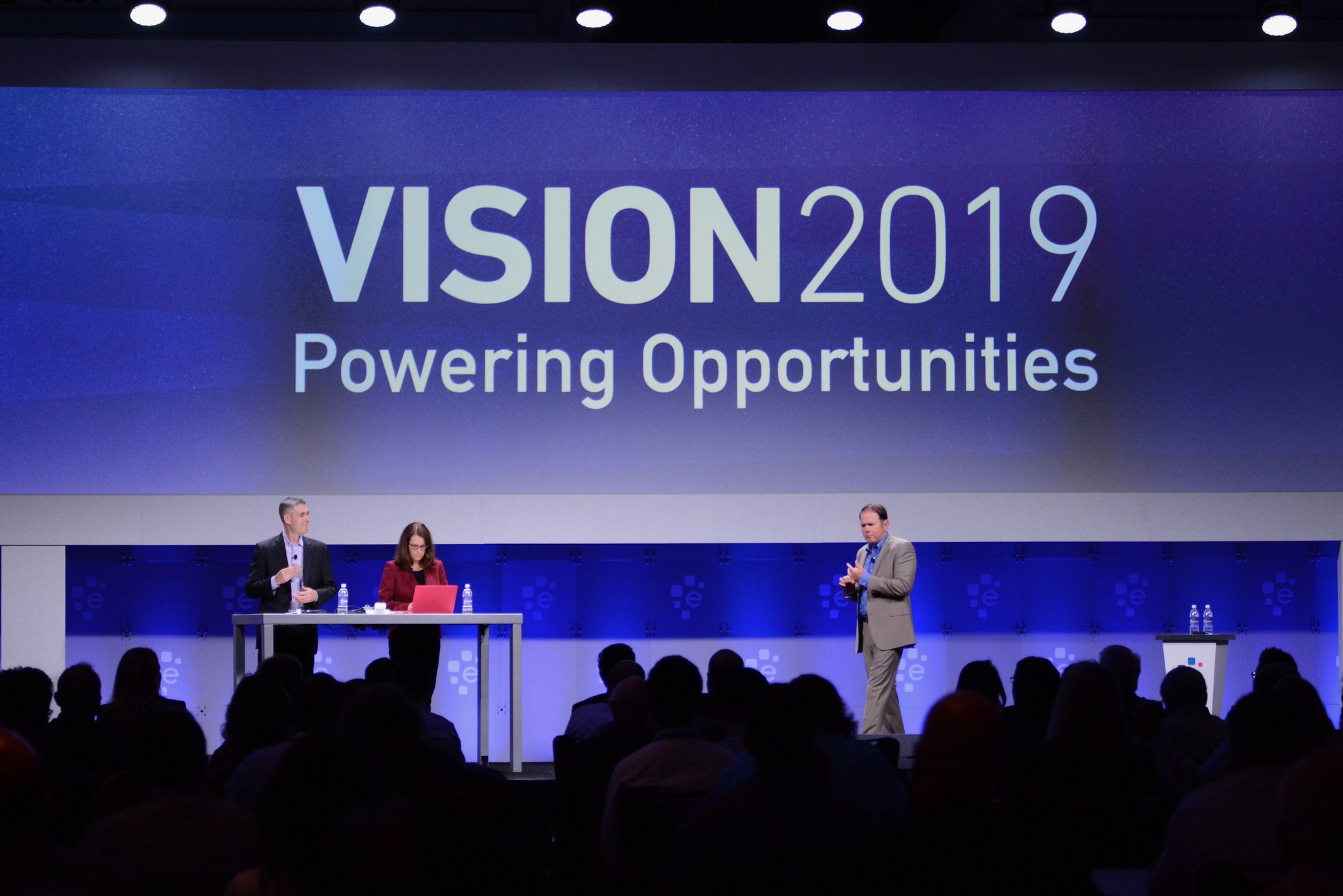 Day 2 at this year's Vision conference was fueled with new technology and inspiration.
The morning session opened with Robert Boxberger, Experian President, Decision Analytics, and also featured two live demos, one on Experian's solution for the upcoming CECL compliance deadline and the second for mobile credit, including two use cases on instant issuance and lead generation, which has resulted in a 28% conversion rate of hot leads for one of Experian's marquee clients.
Keynote Speaker: Aimée Mullins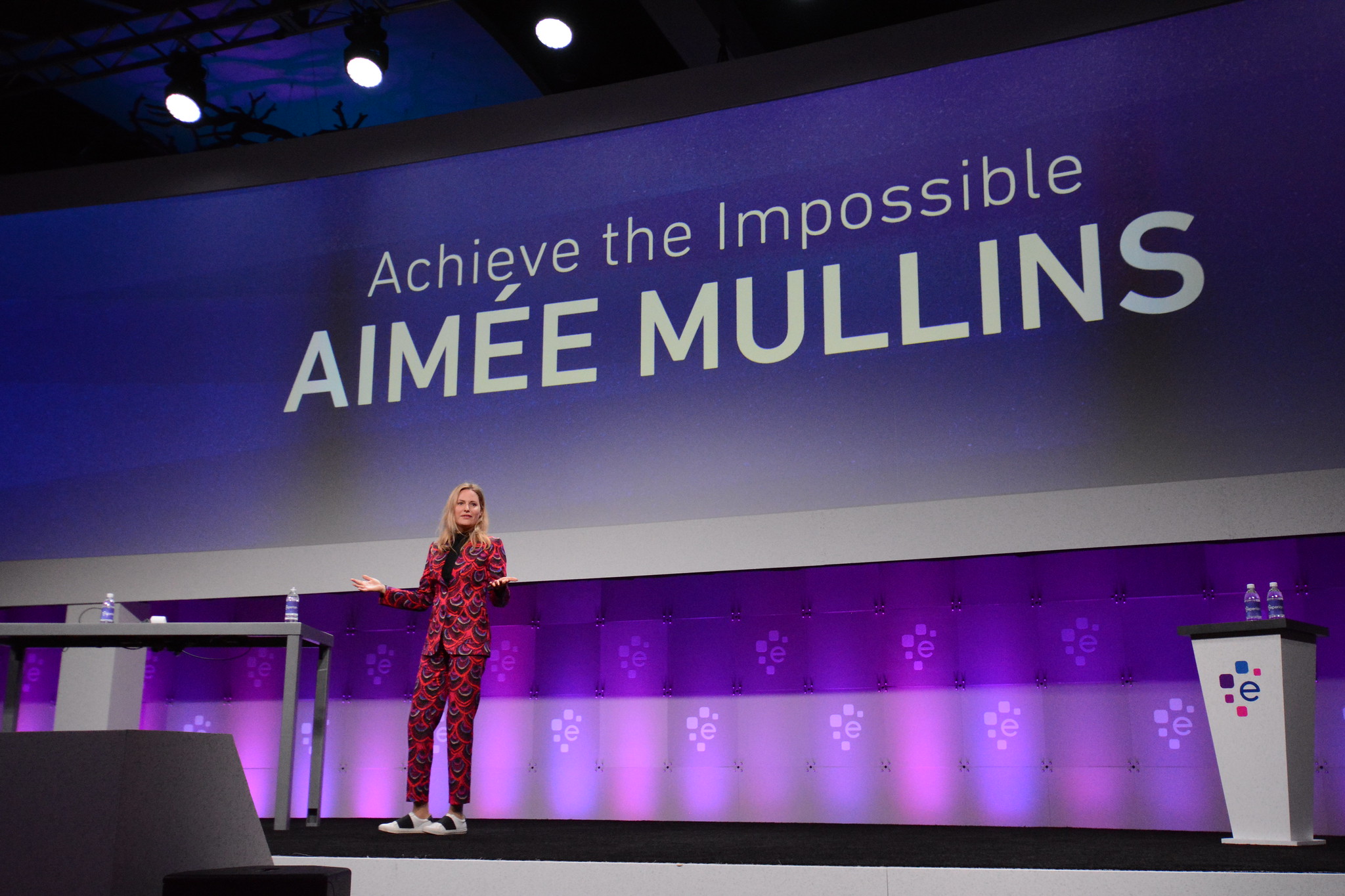 "Get comfortable with the uncomfortable" was just one of the mantras shared on Tuesday morning by Aimée Mullins, an actor, Olympian, TEDTalk speaker, and one of the youngest honorees to be inducted into the National Women's Hall of Fame, among many other accomplishments.
"It is our uniqueness that's our greatest asset that we can leverage for our greatest strength," said Mullins during her keynote centered on achieving the "impossible."
As a bi-lateral amputee (or "double BK" also known as double below-the-knee amputee, as she referenced), Mullins had doctors and experts tell her and her parents what she would not be able to do. Instead, she encouraged Tuesday's audience to never stop thinking like a child, to use their curiosity to find new ways where you want to go, and to practice curiosity like a sport to keep from getting comfortable, and therefore static.
"It made my not knowing what I can do so much more powerful than an expert's presumption of what he thought I could do," she said.
Session Highlights – Day 2
Consumer Trust
What engenders trust as consumers? And what does it take to build online trust? With 51% of new account fraud victims personally knowing the perpetrator and 3.4 billion total losses from fraudulent account openings (Javelin Feb 2019), there are five key components to building trust: digital adoption, transparency, fraud management, recognition and authentication. Today's consumers want to use the digital channel, have both security and ease of access, be recognized, know how their personal information is being used, and engage and trust with biometrics.
Artificial Intelligence – Chat Bots and Beyond
According to Gartner, "'Conversational AI-first' will supersede 'cloud-first,' 'mobile first' as the most important high-level imperative for the next 10 years." As evidenced by Google Duplex's realistic conversations with humans, including the use of "uh" and "um," conversational AI is positioned to redefine the next generation of human interface, aimed at achieving better customer satisfaction and elevate the customer relationship.
Marketing Analytics
The marketing analytics landscape is changing. Today's marketing problems – including the always limited budget and need to produce greater ROI – require tactical strategies to target the right consumers. Enter Experian's AscendTM marketing platform. Leveraging this tool, including its neural networks that were demonstrated Monday morning, helps gain new insights into consumer behavior.
Fraud in the Digital Wild West
A panel discussion featuring representatives from Merchant Risk Council, USAA and Alliance Data compared fighting fraud to herding cats. Challenges discussed included the ongoing struggle to find balance between limiting friction during the authentication process, while also protecting customers, as well as fraudsters' tendencies to tap into victims' emotions and curiosity (think phishing schemes). As one of the panelists offered as a piece of advice, "Fraudsters share best practices, so should we."
Visibility for the Invisibles
People are more than the sum of their parts. The traditional credit score may show a consumer's reputation, but layering trended and alternative data sets adds their character. Not only can trended data and alternative credit data – including leveraging education attributes – make invisible consumers visible, they can also reveal that a consumer with a presumably superlative credit score is actually a "credit zombie." These data sets enable the opportunity to create first chances, drive second chances and re-evaluate risk, while also driving a strong growth strategy.
CECL
After reviewing the basics of CECL and the upcoming deadlines (ranging from Q1 2020 to Q1 2022), a review of CECL compliance challenges and potential product changes preceded a modeling techniques case study and a list of key impacts to businesses. Those impacts include: product profitability, loss forecasting methodology, data management and processes and capital ratios. Experian's CECL forecasting solution leverages Experian's extensive historical data and Ascend Analytical Sandbox. Using a best practice modeling pipeline to improve efficiency and reduce operational risks, the solution combines advanced machine learning, traditional model techniques and modeling experience to improve performance and reduce risk of overfitting.
Keynote Speaker: Kobe Bryant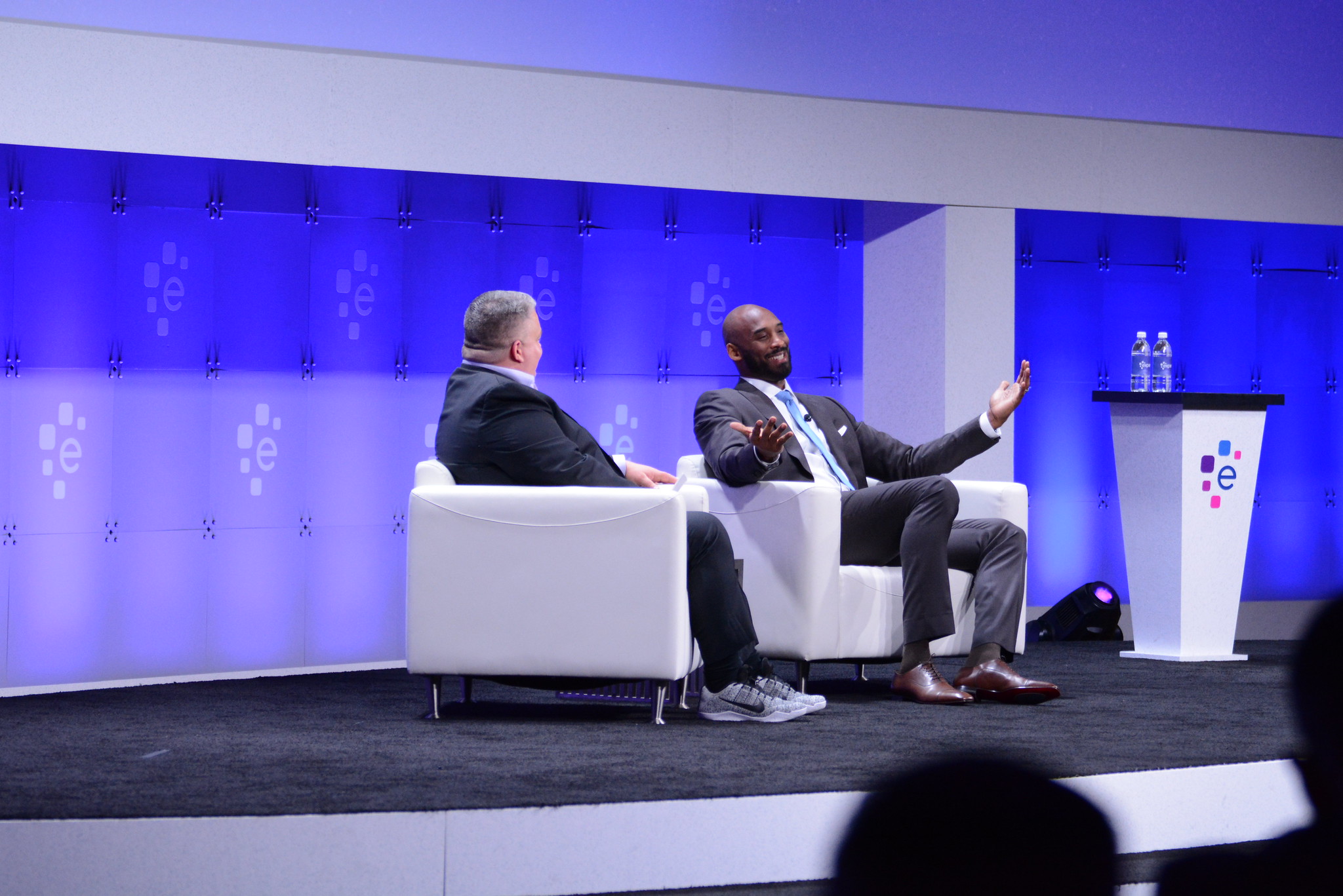 Kobe Bryant closed out the day with stories from his highly-decorated 20-year career with the Los Angeles Lakers, some tips on trash talk and lessons in leadership.
"I had to figure out how to be undeniable," Bryant said, on competing for minutes at the start of his career.
In addition to his basketball legacy, including wining five NBA championships, being named an NBA MVP, a two-time NBA Finals MVP and winning two Olympic gold medals, Bryant also launched the Kobe and Vanessa Bryant Family Foundation, hosts the Kobe Academy and has formed Kobe Inc. He's a storyteller, an Oscar winner, and his name has become synonymous with standing for uncompromising excellence.
How to be successful? "Make sure you have the right people on the team," Bryant said. "Passionate. Borderline obsessive."
One of his key takeaways from his basketball career that translates to his leadership on and off the court happened when his pre-game and game time thinking shifted from internal to external.
"You have to put yourself 2nd, 3rd, 4th…you have to put the team first," Bryant said.
For more coverage, follow #ExperianVision on Twitter or check the Experian Insights LinkedIn page.