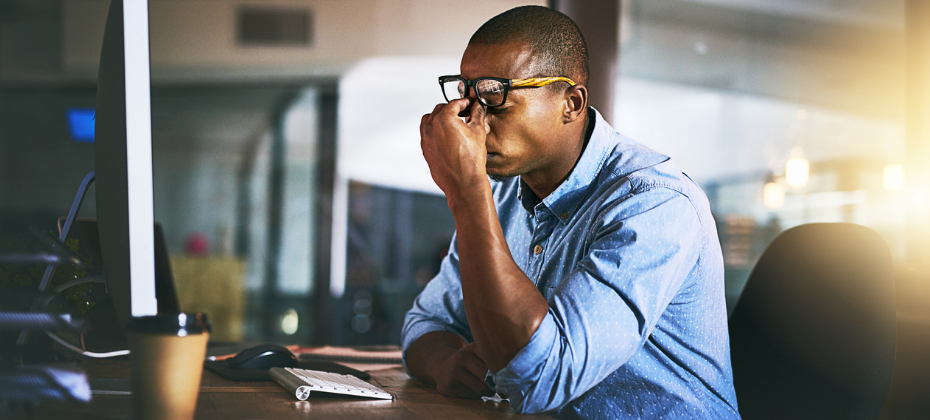 Do more with less. Once the mantra of the life-hacking movement, it seems to be the charge given to marketers across the globe. Reduce waste; increase conversion rates; customize messages at a customer level; and do it all faster and more efficiently (read cheaper) than you did last quarter. The marketing challenges facing all companies seem to be more pronounced for financial institutions – not surprising for an industry with a reputation for late adoption.
But doing more with less is not just a catchphrase thrown around by lean-obsessed consultants, it's a response to key changes and challenges in the market. Here are 3 of the top marketing challenges creating business problems for financial institutions today.
Budget constraints and misalignment
As someone charged with the marketing remit in your firm, this probably comes as no surprise to you. Marketing budgets are stagnant, if not shrinking. Based on a 2018 report from CMO Survey, marketing budgets represent just over 11% of firm expenditures, a level which has remained largely constant over the last six years.Meanwhile, budgets at many financial firms appear to be out-of-touch with today's ever-evolving market. In this Financial Brand report, virtually no financial institution committed more than 40% of their budget to mobile marketing, a stat unchanged from the prior two years.
More channels mean even more segmentation
Gone are the days where a company can rely heavily on traditional media to reach targets and clients. Now more than ever, your customers have access to a compounding amount of media on a proliferating number of channels. Some examples: In 2018, the Pew Research Center found most Americans (68%) get their news from social media. Cable companies recently followed streaming services to offer seamless service and experience across TV, desktop and mobile. Apple and Disney are two of several media juggernauts who are throwing their new streaming services and networks into the ring.This level of access is driving a shift in customers' expectations for how, when and where they consume content. They want custom messages delivered in a seamless experience across the various channels they use.
Shorter campaign cycles
According to a recent study by Microsoft, humans now have shorter attention spans, at 8 seconds, than goldfish at 9 seconds. This isn't surprising considering the levels of digital reach and access your customers are presented with. But this is also forcing a shortening of content and campaign cycles in response.
Marketers are now expected to plan, launch and analyze engaging campaigns to meet and stay ahead of customer need and expectation. Ironically, while there's an intentional shortening of campaign cycles, there's also a corporate focus to prolong and grow the customer relationship.
It's clear, competing in today's world requires transforming your organization to address rapidly increasing complexity while containing costs. Competing against stagnant marketing budgets, proliferating media channels and shorter campaign cycles while delivering results is a formidable task, especially if your financial institution is not effectively leveraging data and analytics as differentiators.
CMOs and their marketing teams must invest in new technologies and revisit product and channel strategies that reflect the expectations of their customers. How is your bank or credit union responding to these financial marketing challenges?