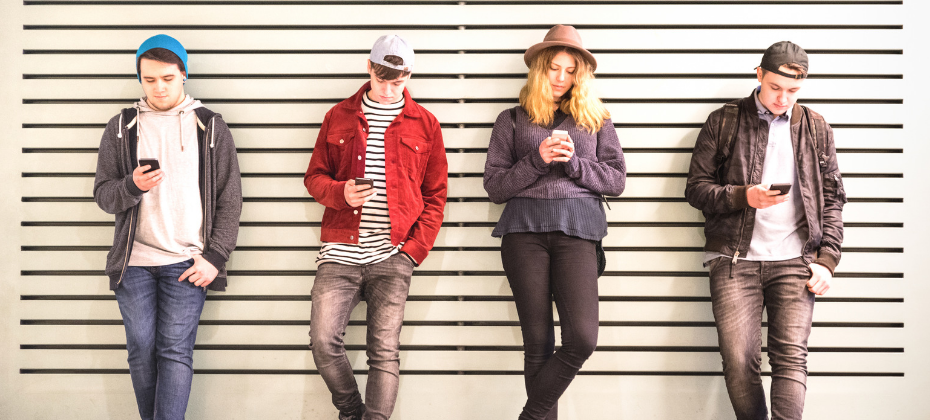 So often a microscope is set on examining millennials and their behaviors – especially when it comes to their priorities and finances. But there's a new generation entering the economy, with an entirely new set of preferences, behaviors and approach to money. Enter Gen Z.
According to Bloomberg, this year, Generation Z becomes the biggest consumer cohort globally, "displacing millennials as a top obsession for investors." This generation (falling between the ages of seven and 22) is 61 million strong and has a spending power of $143 billion in the U.S. alone.
While much of the population that makes up Generation Z may still be in school, they are already creating their reputation as conscientious consumers. And lenders and financial institutions need to get in front of them if they want a chance at these meaningful investments.
Because this generation has grown up in a world where the internet has always existed, everything can be ordered and delivered on demand, and communications occur over mobile platforms like Instagram and Snapchat, they view the world – and finances – through a different lens.
Bloomberg suggests the following Gen Z broad trends; which investors should consider if they want this growing generation in their portfolios:
They can be influenced. According to a recent Bloomberg survey, 52% of Gen Zers said they primarily find out about new products from social media. And they are 3 times more likely to purchase a product recommended by one of their favorite influencers than by a television or film celebrity.
They have different vices – beyond just their smartphone addictions. As they are growing up in a world where screen time is eminent and cannabis is becoming legal (already legal in 10 U.S. states), they live with a different world view than many of the other generations.
They don't have to go to stores. Gen Z shops via clicks, not bricks.
They choose their brand loyalties carefully. This generation is interested in environmental issues and ethical shopping, which drives their consumer activities, meaning it's time for new considerations when it comes to marketing.
They eat differently. Less likely to eat meat, we're already seeing the shift that fast-food restaurants and packaged-food distributors are taking.
What does this mean for financial institutions? You don't have to be a social media influencer to get Gen Z in your portfolio – but it wouldn't hurt.
Many reports indicate that by 2020, Gen Z will command nearly 40% of all consumer shopping. With shopping driven by scrolling and purpose-driven purchases facilitated primarily by online transactions, gaining an understanding of these young consumers' credit and charge card habits means you can better understand bankcard wallet share and target them as they start joining the workforce and beyond. In the not-too-distant future, there will be a need to examine high spend to increase interchange income.
Trended data solutions can gain insight into these consumers as well as help you target and offer new lines of credit as they purchase with purpose – fueling them with credit to fund the ventures that matter to them most.