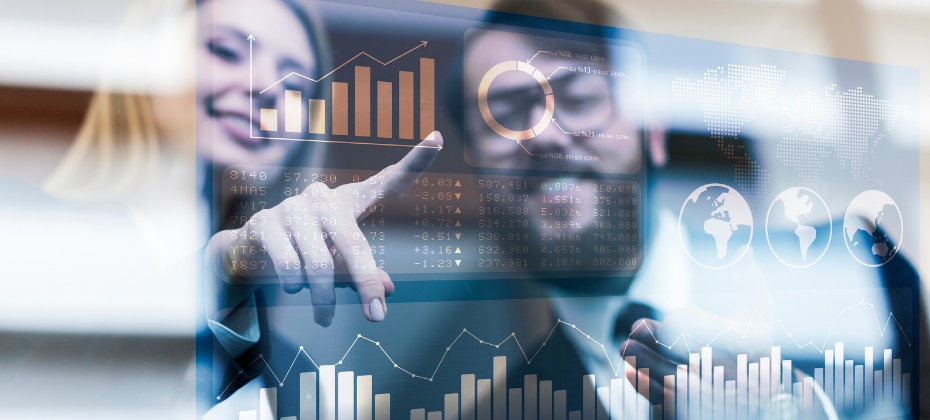 "We don't know what we don't know." It's a truth that seems to be on the minds of just about every financial institution these days. The market, not-to-mention the customer base, seems to be evolving more quickly now than ever before. Mergers, acquisitions and partnerships, along with new competitors entering the space, are a daily headline.
Customers expect the same seamless user experience and instant gratification they've come to expect from companies like Amazon in just about every interaction they have, including with their financial institutions. Broadly, financial institutions have been slow to respond both in the products they offer their customers and prospects, and in how they present those products. Not surprisingly, only 26% of customers feel like their financial institutions understand and appreciate their needs.
So, it's not hard to see why there might be uncertainty as to how a financial institution should respond or what they should do next. But what if you could know what you don't know about your customer and industry data? Sound too good to be true? It's not—it's exactly what Experian's Ascend Analytical Sandbox was built to do.
"At OneMain we've used Sandbox for a lot of exploratory analysis and feature development," said Ryland Ely, a modeler at Experian partner client, OneMain Financial and a Sandbox user. For example, "we've used a loan amount model built on Sandbox data to try and flag applications where we might be comfortable with the assigned risk grade but we're concerned we might be extending too much or too little credit," he said.
The first product built on Experian's big data platform, Ascend, the Analytical Sandbox is an analytics environment that can have enterprise-wide impact. It provides users instant access to near real-time customer data, actionable analytics and intelligence tools, along with a network of industry and support experts to drive the most value out of their data and analytics.
Developed with scalability, flexibility, efficiency and security at top-of-mind, the Sandbox is a hybrid-cloud system that leverages the high availability and security of Amazon Web Services. This eliminates the need, time and infrastructure costs associated with creating an internally hosted environment. Additionally, our web-based interface speeds access to data and tools in your dedicated Sandbox all behind the protection of Experian's firewall. In addition to being supported by a revolutionized tech stack backed by an $825 million annual investment, Sandbox enables use of industry-leading business intelligence tools like SAS, RStudio, H2O, Python, Hue and Tableau.
Where the Ascend Sandbox really shines is in the amount and quality of the data that's put into it. As the largest, global information services provider, the Sandbox brings the full power of Experian's 17+ years of full-file historical tradeline data, boasting a data accuracy rate of 99.9%.
The Sandbox also allows users the option to incorporate additional data sets including commercial small business data and soon real estate data, among others. Alternative data assets add to the 50 million consumers who use some sort of financial service, in addition to rental and utility payments. In addition to including Experian's data on the 220+ million credit-active consumers, small business and other data sets, the Sandbox also allows companies to integrate their own customer data into the system.
All data is depersonalized and pinned to allow companies to fully leverage the value of Experian's patented attributes and scores and models. Ascend Sandbox allows companies to mine the data for business intelligence to define strategy and translate those findings into data visualizations to communicate and win buy-in throughout their organization. But here is where customers are really identifying the value in this big data solution, taking those business intelligence insights and being able to take the resulting models and strategies from the Sandbox directly into a production environment.
After all, amassing data is worthless unless you're able to use it. That's why 15 of the top financial institutions globally are using the Experian Ascend Sandbox for more than just benchmarking and data visualization but also risk modeling, score migration, share of wallet, market entry, cross-sell and much more.
Moreover, clients are seeing time-savings, deeper insights and reduced compliance concerns as a result of consolidating their production data and development platform inside Sandbox.
"Sandbox is often presented as a tool for visualization or reporting, sort of creating summary statistics of what's going on in the market. But as a modeler, my perspective is that it has application beyond just those things," said Ely.
To learn more about the Experian Ascend Analytical Sandbox and hear more about how OneMain Financial is getting value out of the Sandbox, watch this on-demand webinar.